Weather of Arabia - The list of World Heritage sites includes places from the world that have a distinct universal value and importance to cultural or natural heritage, or both, and these sites are included in the list of World Heritage sites based on many criteria.
According to the United Nations Educational, Scientific and Cultural Organization (UNESCO), cultural heritage means "the inheritance of tangible and intangible belongings belonging to a group or community that has the legacies of previous generations, that have survived to the present, and that are donated to future generations."
Most Arab countries are rich in many heritage sites, which are registered in the UNESCO World Heritage List. Here we review the most important heritage sites in 18 Arab countries and the years in which they were registered on the international list.
1- Morocco
It occupies the first place among the Arab countries with 9 mixed sites:
The city of Fez 1981
Marrakesh 1985
Ait Ben Haddou Palace 1987
Meknes city 1996
Tetouan city 1997
Laila Al-Athari 1997
Essaouira city 2001
Mazagan City 2004
Rabat, the modern capital and the historical city 2012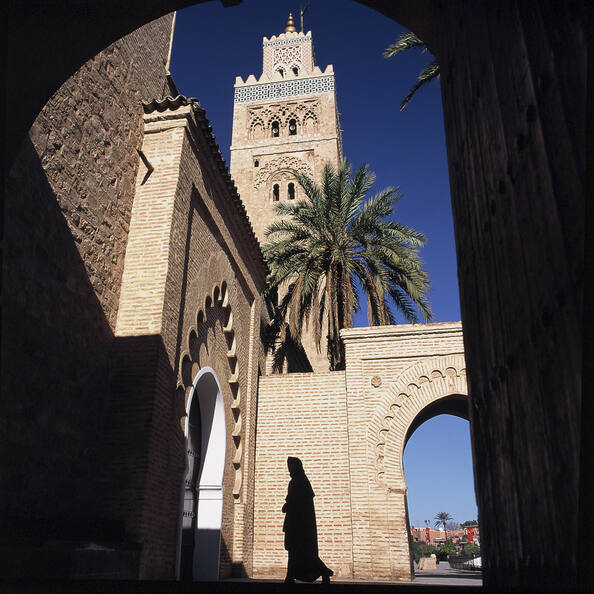 2- Tunisia
It occupies second place with 8 sites, including 7 mixed sites and one cultural, namely:
El Jem Roman Amphitheater 1979
The old city of Tunis 1979
Archaeological Carthage 1979
The Punic city of Kerkouane and its cemetery 1985
Sousse city 1988
Kairouan 1988
1997 . Accuracy
Ichkeul National Park 1980 (Cultural)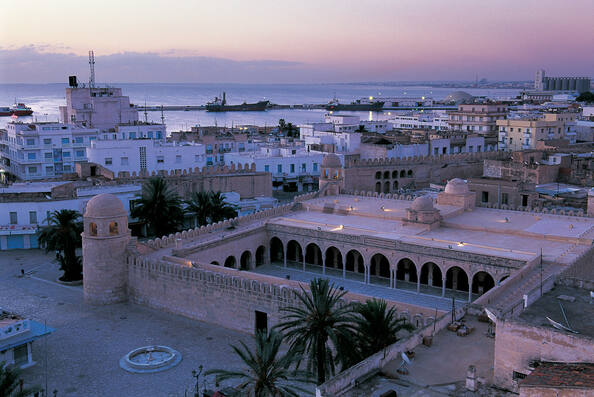 3- Algeria
It has 7 heritage sites, of which 6 are mixed, and a natural site:
Bani Hammad Castle 1980
Tipaza 1982
Timgad 1982
"Beautiful" 1982
Tasili n'Ajjer 1982
The Kasbah of Algiers 1992
One is M'zab Valley 1982 (natural site)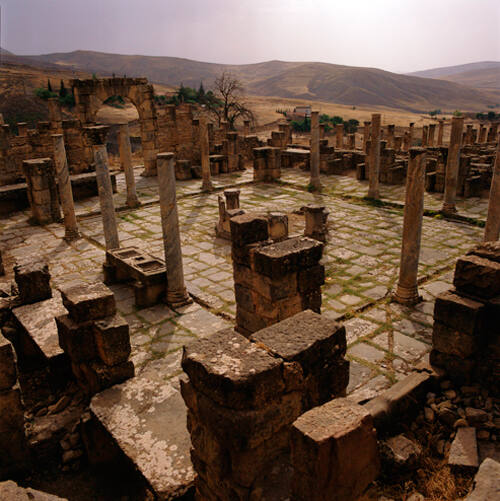 ("beautiful" website)
4- Egypt
It owns 7 heritage sites, including 6 mixed sites, and one cultural site, which are:
Apomina website 1979 (registered under threat)
Islamic Cairo 1979
The ancient city of Thebes and its cemetery 1979
Landmarks of Nubia from Abu Simbel to Philae 1979
Memphis and its cemetery in the Al-Ahram area from Giza to Dahshur 1979
Saint Catherine District 2002
One cultural site is Whale Valley 2005 (cultural site)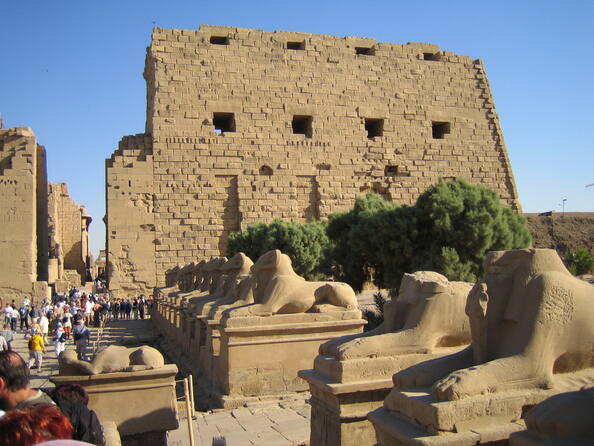 (The ancient city of Thebes and its cemetery)
5- Jordan
This is an invitation to visit Jordan and learn about its heritage sites, details from here
It has 6 heritage sites, 4 of which are mixed, and a natural site:
Petra (1985)
Qusair Amra (1985)
Mother of Lead (2004)
Wadi Rum Reserve (2011)
Baptism Site (2015)
Al-Salt - City of Tolerance and the Origins of Urban Hospitality (2021)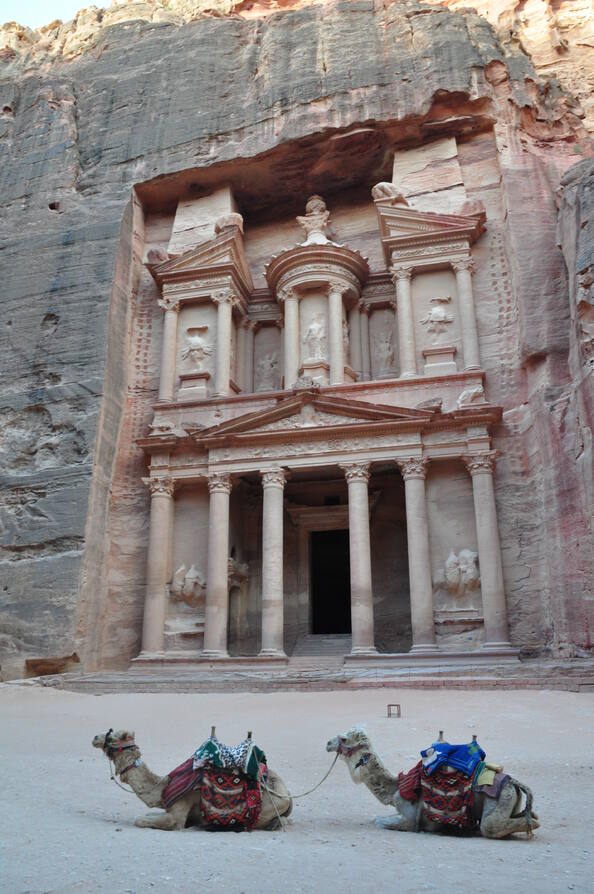 Visit Jordan and get to know the city of Petra (one of the most famous historical sites), details from here
6- Saudi Arabia
Saudi Arabia has 6 sites on the list, they are:
Al Hajar - Mada'in Saleh 2008
At-Turaif neighborhood in Diriyah 2010
Historic Jeddah, Makkah Al-Mukarramah 2014
Rock art in the Hail region 2015
Al-Ahsa Oasis 2018
Cultural Fever District (2021)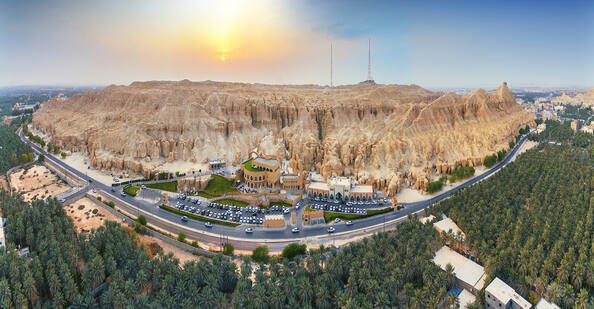 (Al-Ahsa Oasis)
7- Sultanate of Oman
It has 6 mixed heritage sites:
The site of Bahla Fort 1987
Historic sites of Bat, Al-Khutm and Al-Ain 1988
Frankincense Land 2000
Irrigation Systems - Aflaj 2006
The Historic City of Qalhat 2018
Arabian Oryx Sanctuary 1994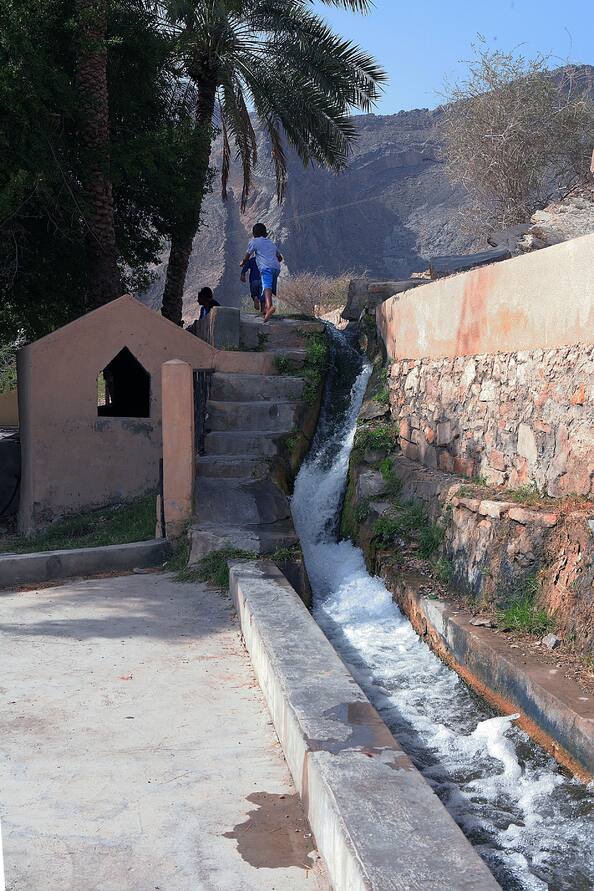 8- Syria
It has 6 "at risk" sites:
Old city of Damascus 1979
The old city of Bosra 1980
Palmyra site 1980
The old city of Aleppo 1986
Castle of the Knights and Citadel of Salah al-Din 2006
The site of the ancient villages in northern Syria 2011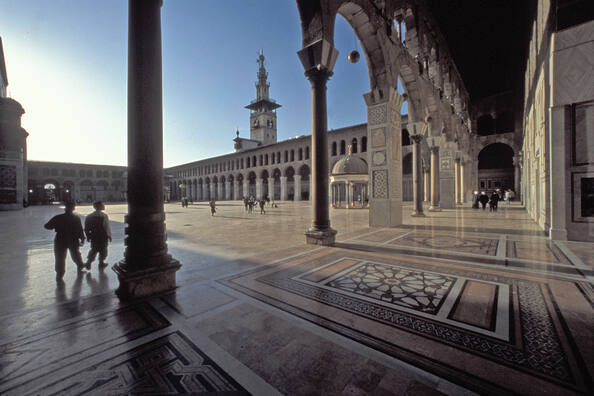 9- Iraq
It has 6 heritage sites, 4 of which are mixed under danger:
Hatra 1985
Ashur "Eastern Citadel" 2003
The ancient city of Samarra 2007
Erbil Citadel 2014
Natural "Marsh" site (2016)
Babel (2019)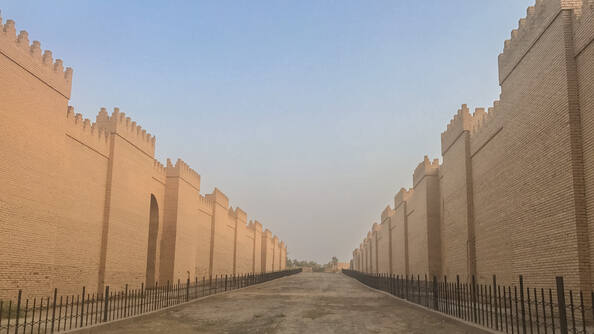 10- Lebanon
It has 5 mixed cultural and natural sites, namely:
Baalbek (1984)
Byblos (1984)
"Photos" (1984)
Anjar (1984)
Wadi Qadisha or the Sacred Valley and the Cedars of the Lord Forest (1998)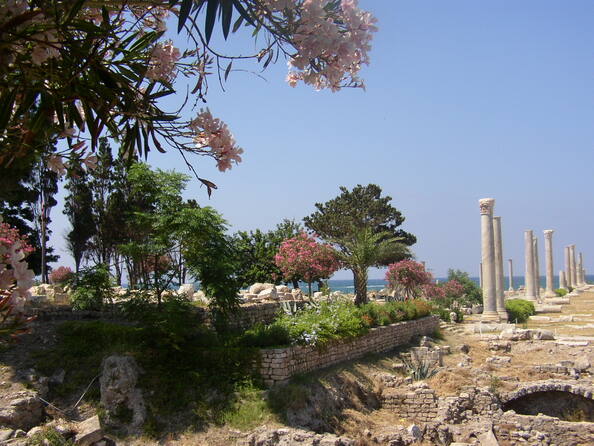 ("Photo" area)
11- Libya
Owns 5 mixed sites at risk are:
Sparta Archaeological Site 1982
Shahat Qurayna Archaeological 1982
Leptis Magna 1982
Tadrart Acacus rock 1985
The old city of Ghadames 1986
(Sparta archaeological site)
12- Yemen
He has 4 sites, 3 of which are mixed under danger, they are:
Old Shibam and its wall 1982
Old Sana'a 1986
The historic city of Zabid 1993
Socotra Archipelago 2008 (Cultural)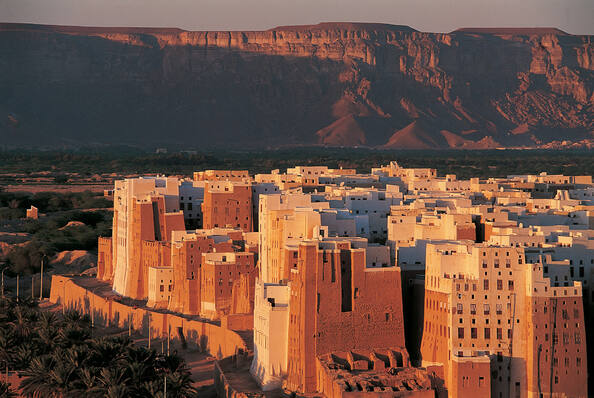 (The ancient city of Shibam and its wall)
13- Palestine
Palestine has 3 mixed "cultural/natural" sites under threat:
The site of the birthplace of Jesus Christ, including the Church of the Nativity and the Way of Pilgrims, Bethlehem, and registered on the World Heritage List 2012
The country of olives and vines - a cultural landscape in southern Jerusalem - Battir, recorded in 2014
The Old City of Hebron and recorded in 2017.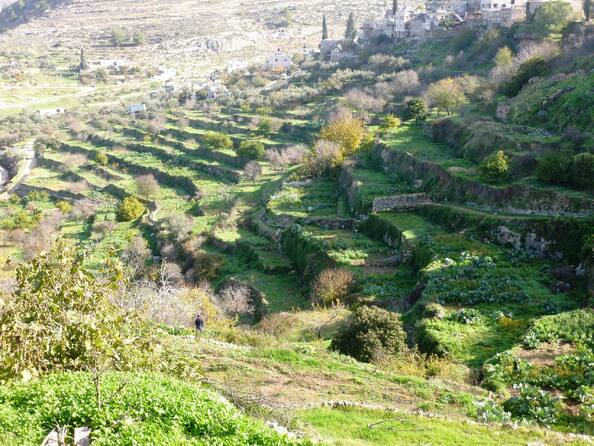 (The country of olives and vines)
14- Sudan
He owns 3 heritage sites:
Jebel Barkal and the Nubian Region Sites 2003
Archaeological sites on the island of Meroe 2011
One cultural site is "Squirrel National Marine Sanctuary, Dungenab Island Bay National Marine Park in Mukawar Island" 2016.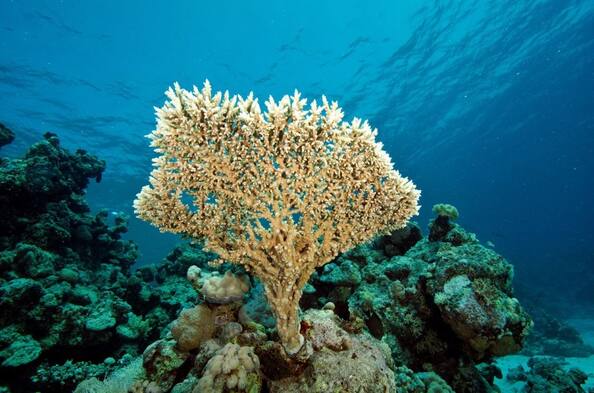 (Sanjab National Marine Sanctuary and Dungunab Island Bay National Marine Park in Mukwar Island)
15- Bahrain
It has two mixed sites:
"Pearling Fishing, Island Economy Certificate" 2012
"Bahrain Fort" is an old port and the capital of Dilmun 2005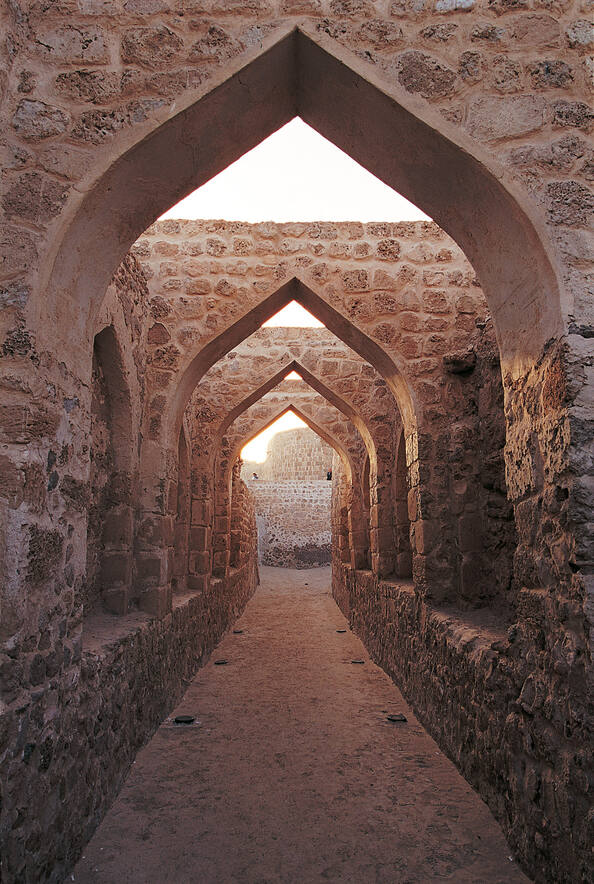 16- Mauritania
You have two websites:
1989 Bank Dargoin National Park Cultural Site
"Old Wadan, Chingiti, Chit and Walata Palaces" Mixed 1996.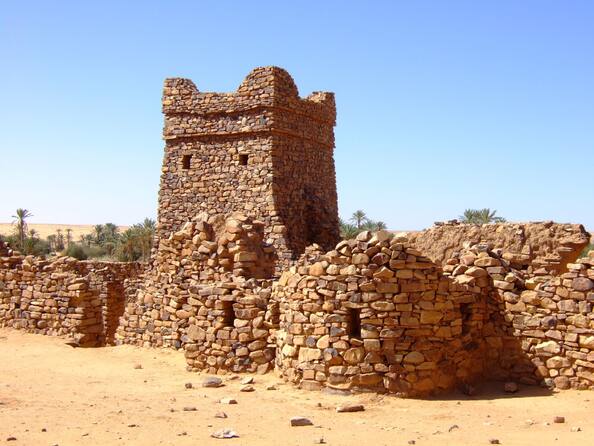 17- UAE
It has one mixed site registered in 2011, Al Ain Al Thaqafia: Hafeet, Heli, Bida Bint Saud and Al Wahat Areas.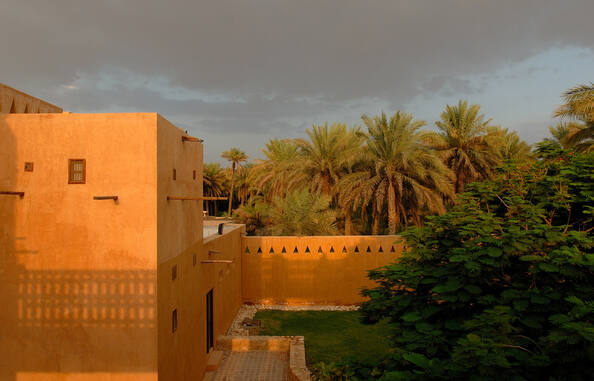 18- Qatar
It has only one mixed site registered in 2013 which is Al Zubarah Archaeological Site.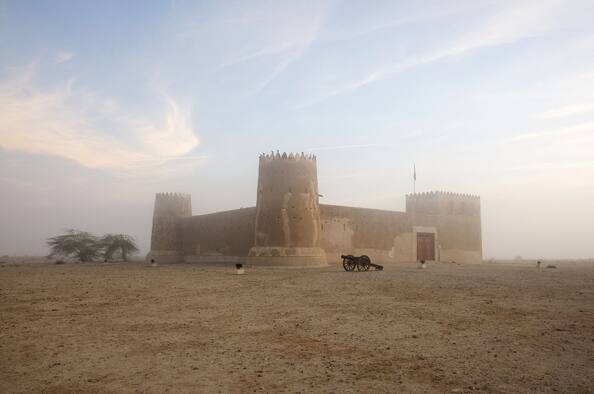 While 4 Arab countries do not have any heritage sites registered on the UNESCO World Heritage List: Djibouti, Somalia, Comoros, and Kuwait.
This article was written originally in Arabic and is translated using a 3rd party automated service. ArabiaWeather is not responsible for any grammatical errors whatsoever.