Weather of Arabia - Johnson & Johnson has decided to stop the production and sale of baby powder that contains talc around the world as of next year.
The announcement comes more than two years after the company suspended sales of the product in the United States.
Johnson & Johnson is facing tens of thousands of lawsuits from women alleging that talcum powder causes ovarian cancer.
But the company reiterated its view that decades of independent research shows the product is safe to use.
"As part of evaluating the company's global profile, we have made a commercial decision to switch to a cornstarch-based baby powder," Johnson & Johnson said in a statement.
The company added that the baby powder made from cornstarch is already sold in countries around the world.
Johnson & Johnson reiterated its position that its baby powder is safe to use, saying, "Our position on the safety of talcum powder has not changed."
"We stand firmly behind decades of independent scientific analysis by medical experts around the world that confirms that baby powder...made of talc is safe, does not contain asbestos and does not cause cancer," she added.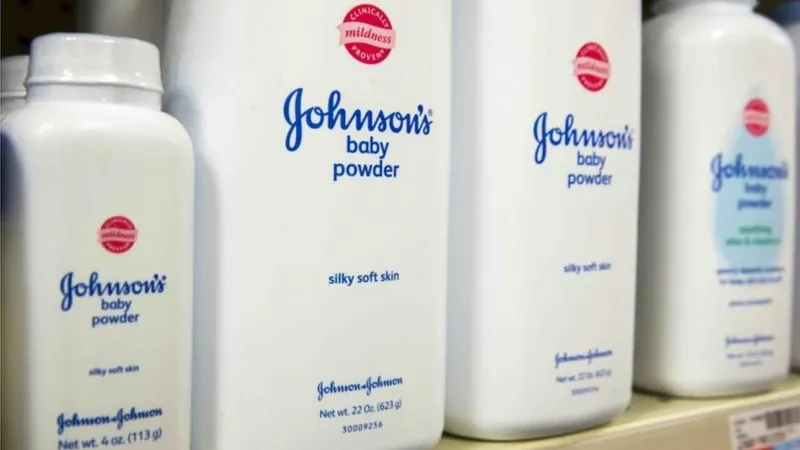 In 2020, Johnson and Johnson said they would stop selling baby powder containing talc in the US and Canada because demand fell following what they called "misinformation" about the safety of the product amid a number of legal issues.
At the time, the company said it would continue to sell talc-containing baby powder in the rest of the world .
The company is facing lawsuits from consumers alleging that Johnson & Johnson's talc products have caused cancer because they were contaminated with asbestos .
A 2018 Reuters investigation alleged that Johnson & Johnson had known for decades that asbestos was in its talc products.
Reuters said internal company records, test certification and other evidence showed that from at least 1971 to the early 2000s, testing results for Johnson & Johnson's raw talc and finished powders were sometimes positive for small amounts of asbestos.
In response to evidence of asbestos contamination of the company's products presented in courtrooms, media reports and US lawmakers, the company has repeatedly denied the allegations.
In October, Johnson & Johnson created a subsidiary, LTL Management, and linked all cases and claims related to talc with it. The company later declared bankruptcy, temporarily halting the pending lawsuits.
Is corn starch a safe alternative for children to talcum powder?
Baby powder is used to prevent diaper allergies due to its exceptional moisture wicking qualities and ability to reduce friction. Cornstarch powder is the best and safer alternative to talcum powder for infants and also for adults.
Cornstarch powder is a safer alternative to talc when it comes to use for infants, for the following reasons:
Cornstarch powder is a natural, eco-friendly and edible ingredient which makes it safe to use as baby powder.
Being a food-based ingredient, cornstarch powder is easier for a child's body to absorb.
Cornstarch powder is made from corn, and cornstarch powder contains larger particles compared to talc. This prevents cornstarch powder particles from entering the respiratory tract, reducing the risk of irritation, infections and chronic respiratory disease.
When baby powder with cornstarch is quickly absorbed into the skin, it reduces the chances of inhaling it.
This article was written originally in Arabic and is translated using a 3rd party automated service. ArabiaWeather is not responsible for any grammatical errors whatsoever.