Weather of Arabia - In a sudden and rare scene that appeared clearly on satellite images, green vegetation covered several regions in western Saudi Arabia, which are considered places with a dry desert climate, which turned the desert regions into green quarters.
In the details, several parts of Saudi Arabia have witnessed precipitation several times since December 2022, and at a near-continuous pace for unusually long periods compared to previous years, and the reason for the recurrence of precipitation is due to the entry of upper depressions at an unusual angle across Egypt and later north and north. In western Saudi Arabia, it caused recurring cases of atmospheric instability, coinciding with the extension of the Red Sea depression and the flow of moist air currents in the building layers of the atmosphere.
As a result of the abundance of rainfall, especially in the western regions of Saudi Arabia, large areas of green plants were released in an unusual way as a result of the unusual amount of rainfall, and the green areas were concentrated in western Saudi Arabia due to the warm weather there in conjunction with the rains.
These are recent images from the Terra satellite of the American Space Agency (NASA), of green spaces from the Makkah and Madinah regions: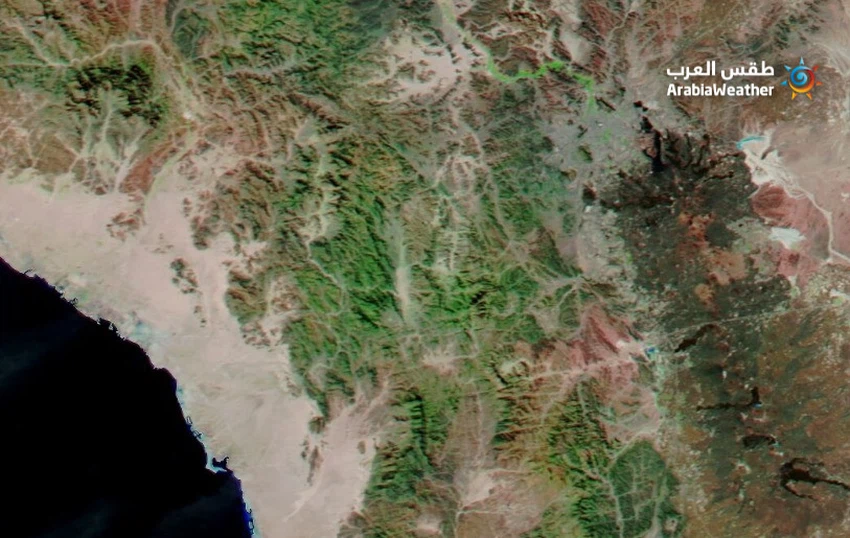 (Green spaces west of Medina)
(Taif Heights)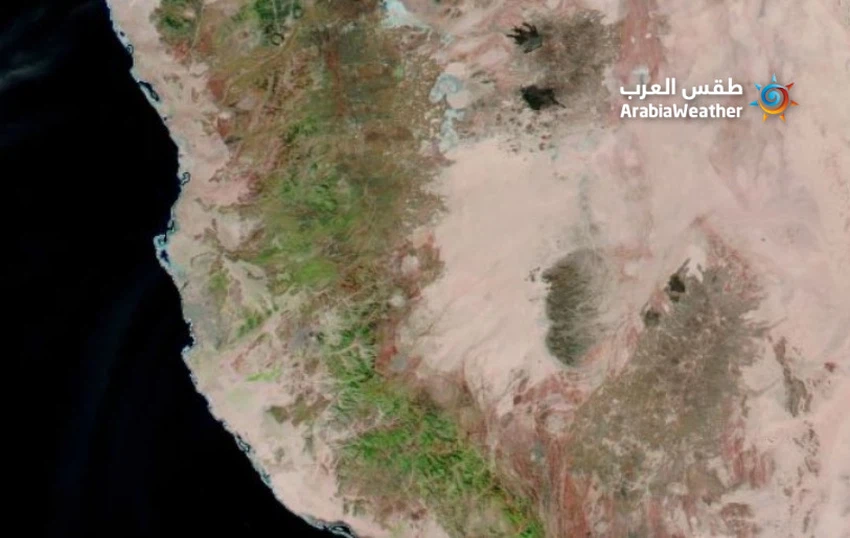 (A recent photo (2023) of the green spaces in the Makkah region)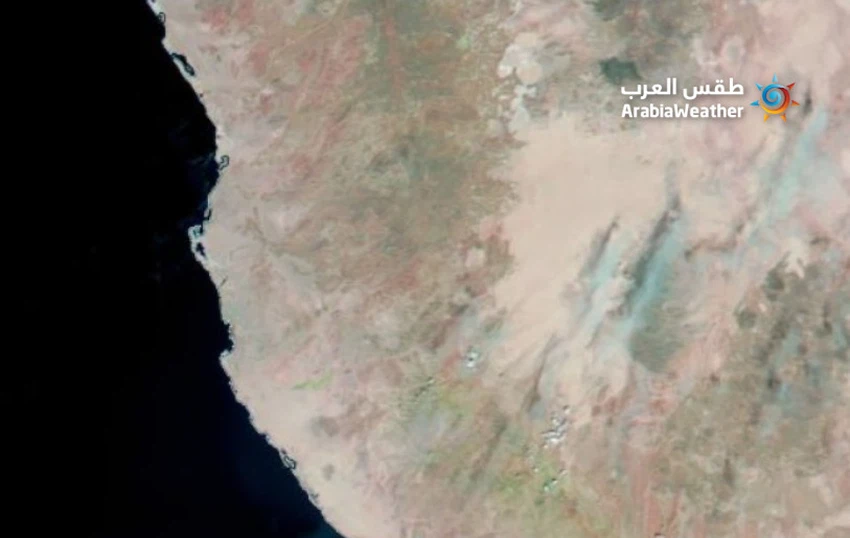 (A previous picture of the normal situation in the region, which is devoid of green spaces - Makkah region)
Here are other amazing scenes of green spaces in the regions of Jeddah, Makkah Al-Mukarramah and Al-Madinah Al-Munawwarah, via the Sentinel-2 satellite from the European Earth observation program Copernicus - (Source: "Climate Extremes" account):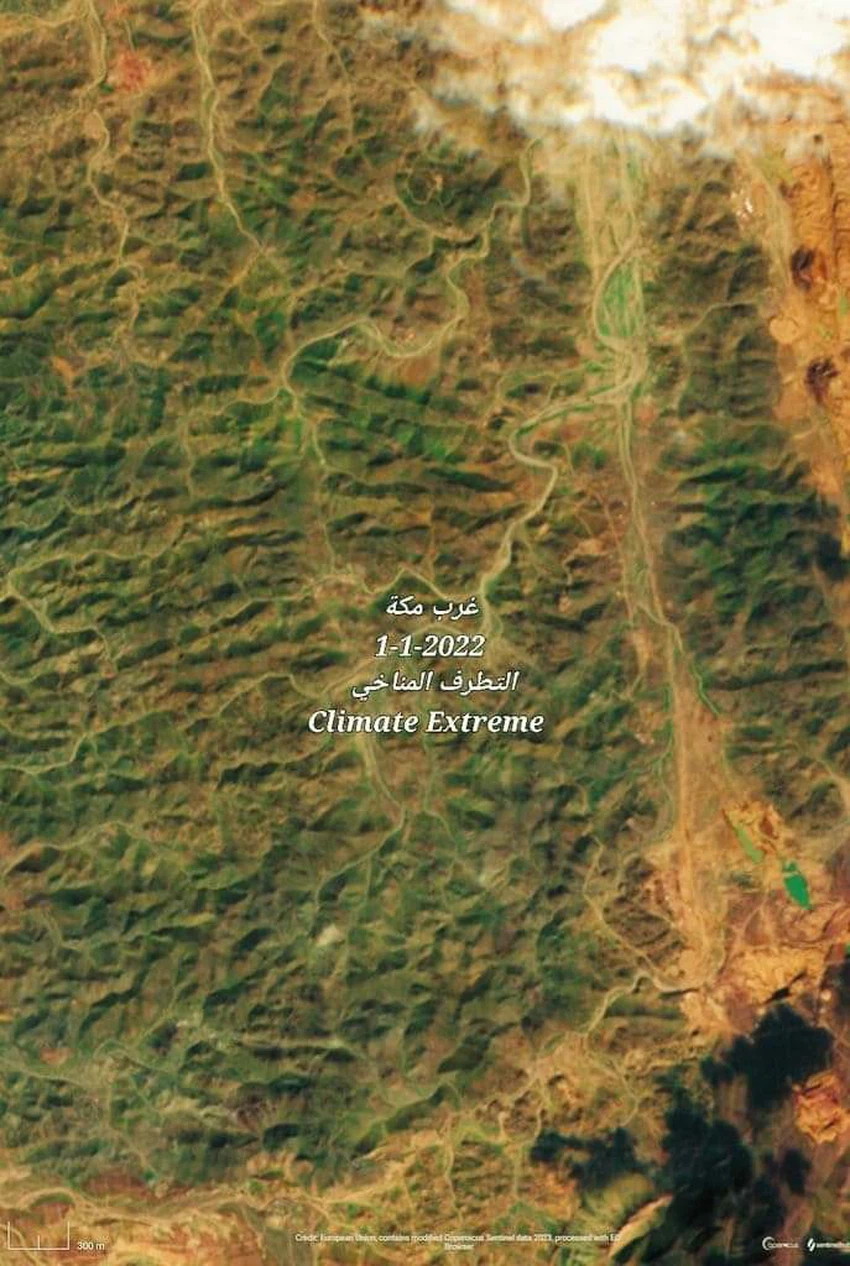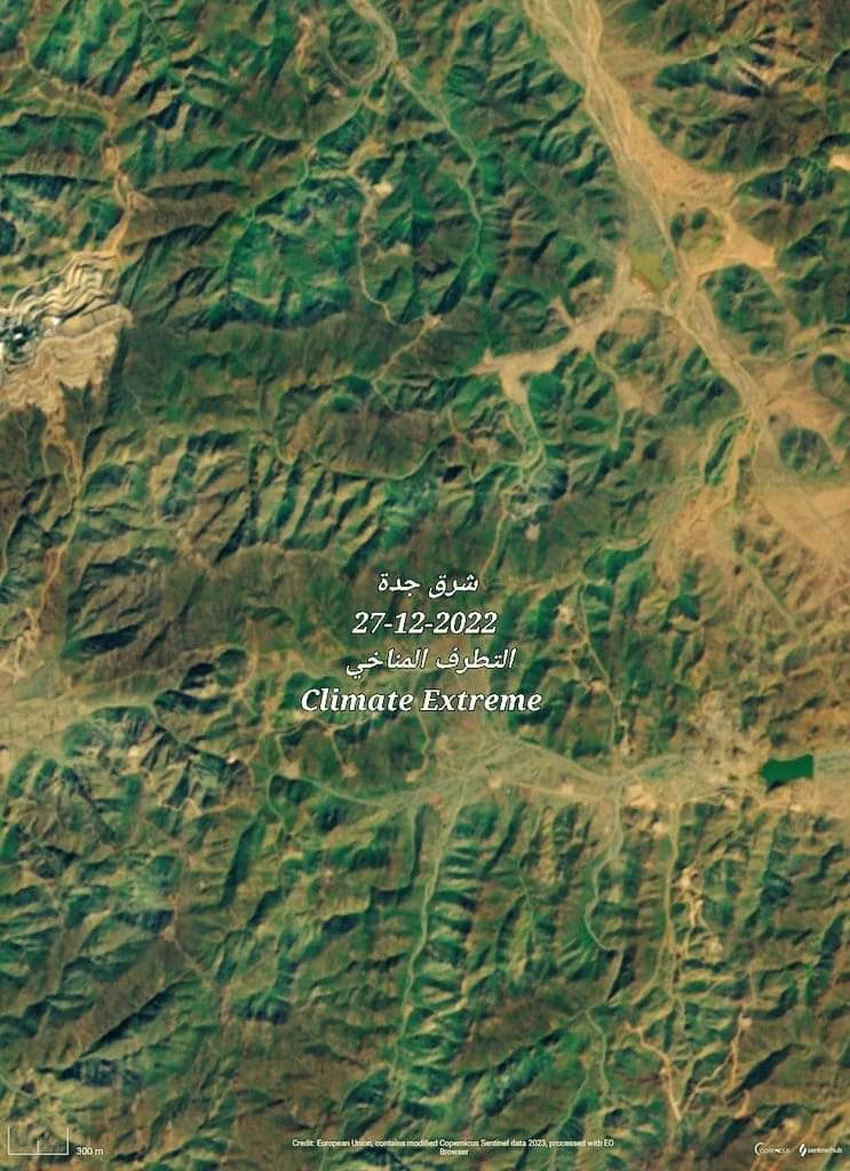 The lenses of local residents and visitors also captured stunning scenes of the spread of green plants on lands that were barren:
See also: Videos and photos | The lands of the Arabian Peninsula prove to the world the ease of their return as meadows and rivers
This article was written originally in Arabic and is translated using a 3rd party automated service. ArabiaWeather is not responsible for any grammatical errors whatsoever.