Arab Weather - The weather maps in the Arab Regional Weather Center indicate that the southwest of the European continent will be more affected in the coming days by the very hot air mass coming across the African continent, which will cause the severe heat wave expected during the coming days and the weekend, especially on Portugal and Spain, and less severely on France, and cause an atmosphere Very hot and annoying.
Temperatures exceed 40 degrees Celsius in Madrid and are higher than the heat in the capitals of the Levant
According to the treated weather maps, it is expected that many regions of France and Portugal will record temperatures in the forties in the coming days, and may touch the mid-forties in some parts, especially the southern, and at the same time, the Spanish capital, Madrid, is expected to record temperatures exceeding 40 degrees Celsius, and thus it will be hotter than the capitals of countries Levant, where maximum temperatures range between the mid-twenties and mid-thirties.
As for France, it is expected that the effects of the very hot air mass will be less on it, so that the temperatures will be in the thirtieth levels, and despite that, the weather will be hot, God willing.
What is the cause of the expected heat wave?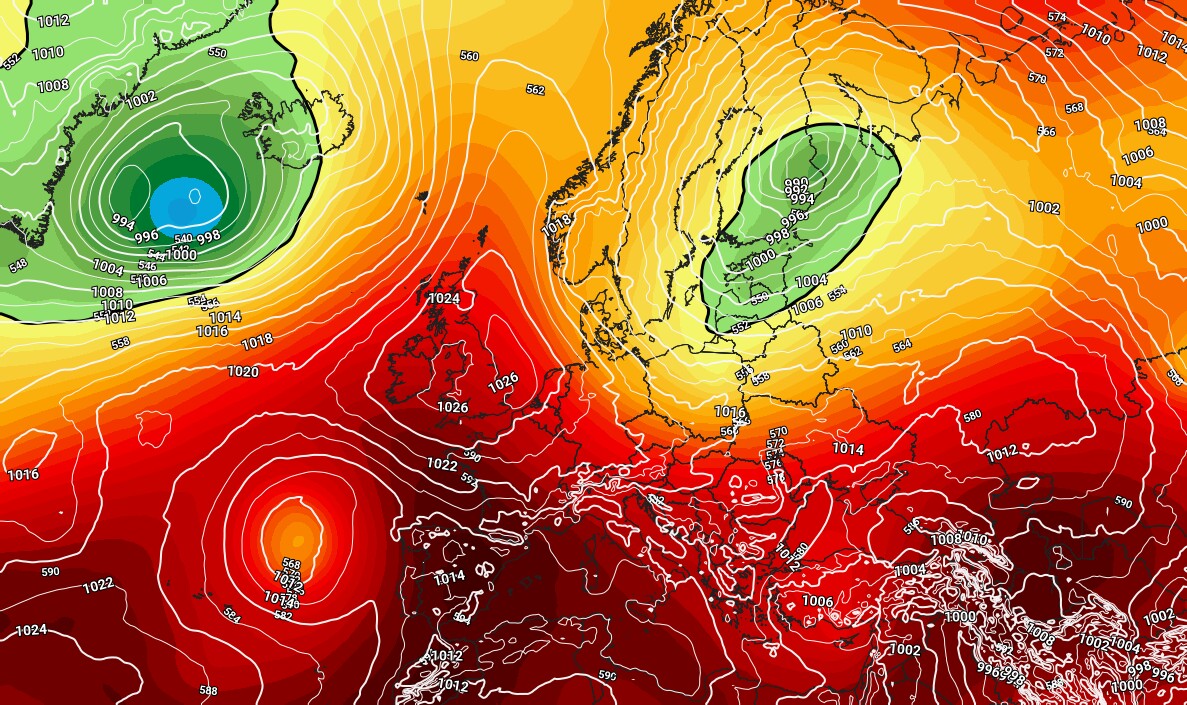 The reason behind the expected heat wave is scientifically due to the presence of an air depression over the waters of the eastern Atlantic Ocean near the Maghreb, which will work along a very hot air mass from the African continent north to southwest of the European continent, and the very hot air mass is accompanied by an extension of a huge air rise in layers supreme atmosphere.
For more news, download the Arab Weather app from here
God knows.
This article was written originally in Arabic and is translated using a 3rd party automated service. ArabiaWeather is not responsible for any grammatical errors whatsoever.