Arab weather - On the slopes of the towering and majestic mountains of Dohuk in the Kurdistan region of northern Iraq, the features of the village of Kiri Qasruka, or "Qasr al-Tal", reappeared, after the Dohuk Dam buried it in its water about 36 years ago, and its people abandoned it.
The level of the dam has declined in an unprecedented manner, according to its director, Farhad Muhammad Taher, since the beginning of September due to the drought, and the water revealed a stone-built building, likely to be a school. what.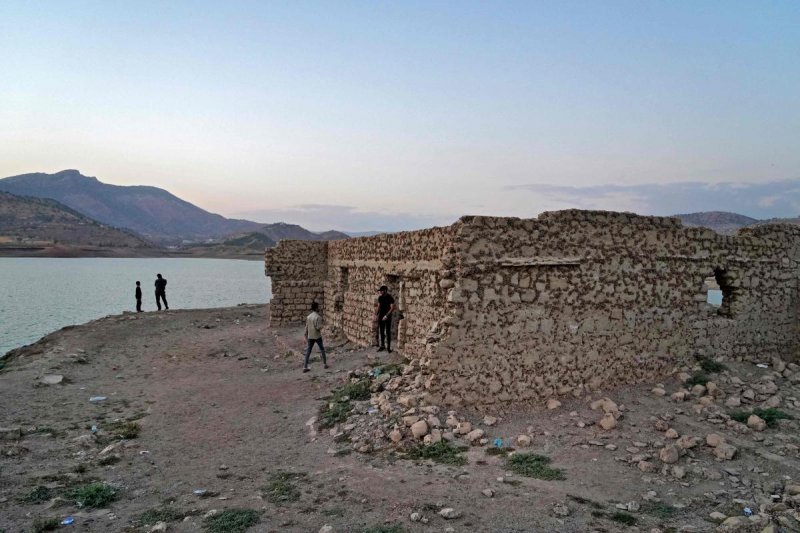 "The drop in the dam's water level by more than 7 meters, caused by drought, led to the appearance of the remains of this village in early September," Taher told AFP.
He added, "It is believed that this building is a house that has a design similar to the shape of a school, and its walls are surrounded by dry shells due to drought."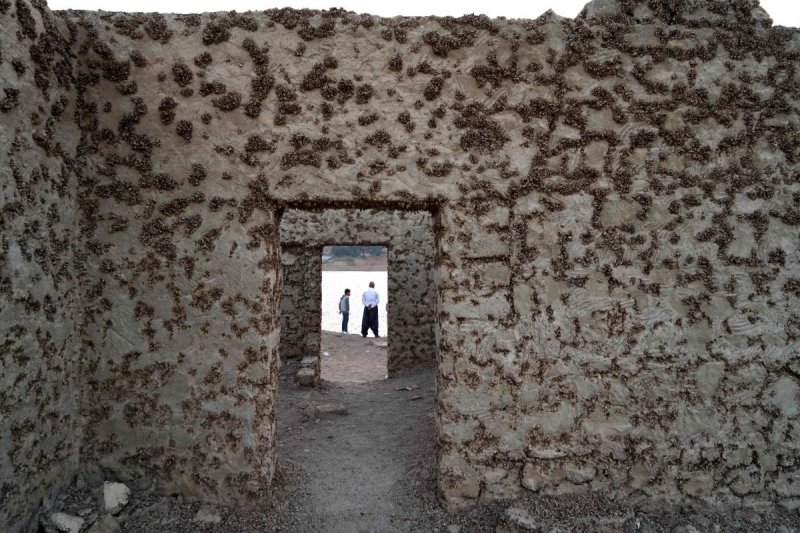 "The dam depends on rainwater, which was little this year," according to Taher, explaining that "their level has never decreased to this extent in the past years, except three times, in 1992, 1999 and 2009. And the features of Kiri Kasrouka reappeared at that time."
"Of course, this issue is related to climate change," he adds. And year after year, the water crisis in Iraq worsens with the decline in rainfall rates and the extension of drought. Iraq has become the "fifth country in the world" most affected by climate change, as the Iraqi Ministry of Environment announced recently.
Historian Karzan Muhammad Bamarni explains: "Before it sank under the waters of the dam, which was built in 1988 with the purpose of feeding irrigation sources to boost agriculture," with a capacity of 52 million cubic meters, "Girê Qasruka, which is only about two kilometers from the center of Dohuk city, was the headquarters of about 50 Kurdish families. From the Dosky clan since the seventies of the last century."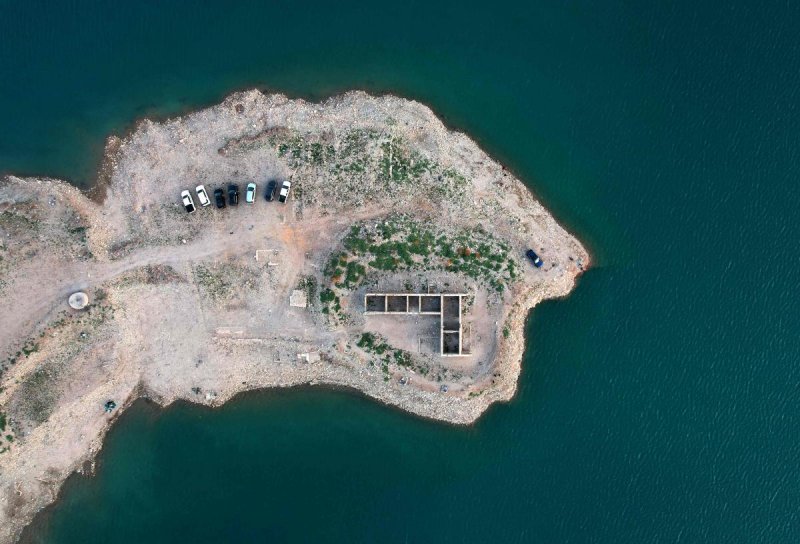 With financial compensation paid by the government to them at the time before the construction of the dam in 1985, the people reconstructed homes on a nearby land, and revived their village under the same name.
As for the rest of the ancient village of Girê Qasruka, it is a center of attraction for local tourists, because of its location in the middle of the mountains and on the outskirts of the dam. Residents of the city of Dohuk and the surrounding areas go to take pictures, before the dam level rises again, and Gary Qasruka sinks again with the onset of winter and the return of the season rains.
This article was written originally in Arabic and is translated using a 3rd party automated service. ArabiaWeather is not responsible for any grammatical errors whatsoever.