Arab weather - the latest outputs of the numerical models in the Arab Regional Weather Center indicate that the countries of western and central European countries are affected by unstable weather conditions characterized by severity, as thunder clouds multiply over eastern Spain and several areas of France, Germany and Italy, all the way to Sweden and its environs, where these conditions result Unstable weather, heavy to heavy rain at times during Thursday and the end of the week, and the rain is accompanied by the occurrence of thunderstorms, as it is not excluded that hailstones will fall in large sizes and sometimes with high intensity.
Weather turmoil arrives in Scandinavia early next week
It is expected, after God's will, that the same weather disturbances will extend at the beginning of next week towards the Scandinavian countries, reaching parts of eastern Europe, including Poland, Romania, and Greece.
Alerts of torrential rain in many countries of the European continent
In light of the expected weather conditions on several parts of the continent, and as a result of expectations of very heavy rain, sometimes today and the coming days, it warns of the dangers of torrential rains and high water levels on many roads, and warns of hail falling in large sizes at times.
The European continent was suffering from a severe drought, so what caused the rain?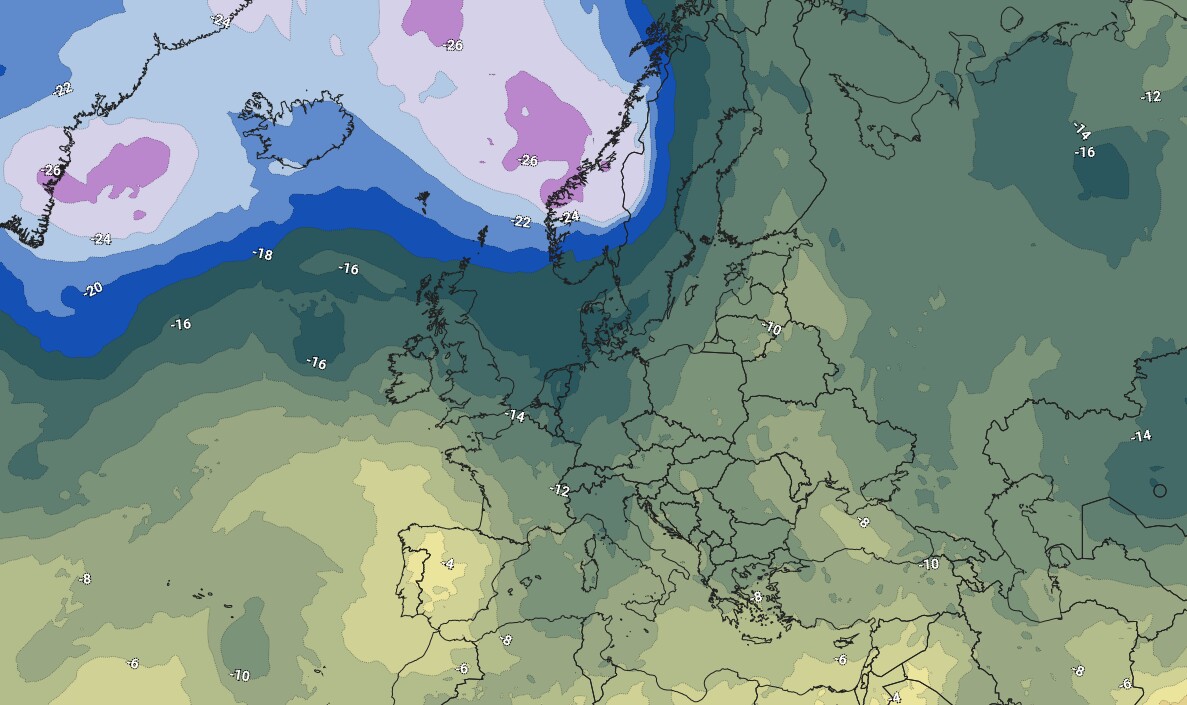 The European continent, especially its southwestern countries, was under a severe and historical wave of drought amid a succession of heat waves that led to many deaths and a decrease in the water level in rivers and lakes, and the drying up of some of them.
But the scientific reason behind the occurrence of atmospheric disturbances is due to the rush of a cold air mass in the upper layers of the atmosphere that coincided with the remnants of the hot air mass and the storage of the Earth's surface for large amounts of thermal energy, which contributed to the presence of air currents rising towards the upper layers of the atmosphere in which the cold air mass was located And humid, which led to the emergence of severe and unstable weather conditions, which are expected to continue in the coming days, as we mentioned above.
God knows.
This article was written originally in Arabic and is translated using a 3rd party automated service. ArabiaWeather is not responsible for any grammatical errors whatsoever.