Arab weather - The weather systems are represented during the next week by the concentration of a desert air depression in the middle of the Algerian desert, accompanied by hot air currents rushing towards large parts of Algeria, as a result of which temperatures will rise during the next week in all cities and governorates of Algeria compared to the past days .
Mild summer weather turns into normal
Temperatures rise gradually during the week, so that they become higher than their averages for this time of the year, and the weather is mild summer that gradually turns into a regular summer in the northern regions, while it is hot to very hot in general in various regions, and the winds are variable in direction moderate Speed, sometimes active and dusty in desert areas.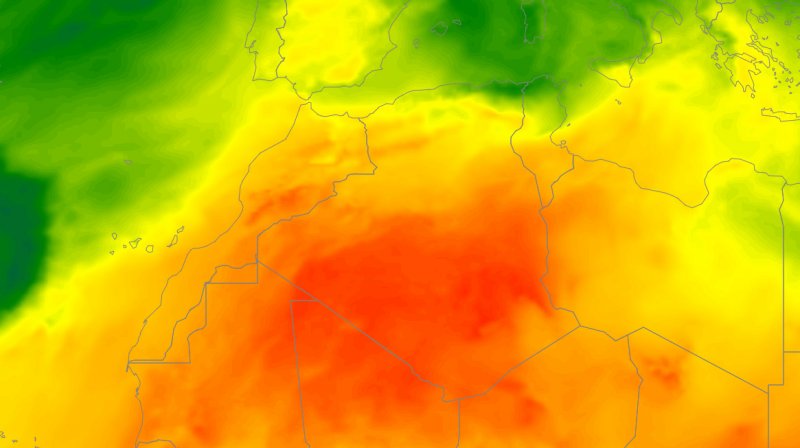 During the night hours, a warm atmosphere prevails in most of the central and southern regions, while it is pleasant and may tend to be cold in the late night hours in the northern regions, including the coastal ones. The surface humidity levels also rise and light fog forms on the northern parts that may extend to some coastal areas.
Unstable weather conditions in some areas
It is expected that the impact of unstable weather conditions will recede at the beginning of the week, so that the amount of clouds will decrease and the chances of rain will weaken from most regions of Algeria, while the opportunity remains ripe for the rain showers of a local nature in different parts of the country, especially the northern parts.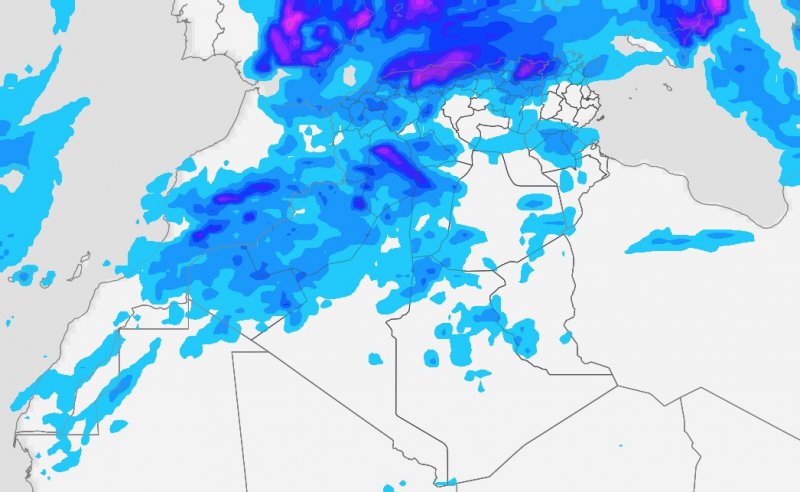 As of Tuesday, the monsoon winds are expected to infiltrate Algeria, as they carry with them very large amounts of relative humidity in the various layers of the atmosphere, especially in the active layers of the atmosphere, which improves the chances of rainfall in different parts of Algeria. The rains are in the form of showers Scattered, sometimes intensifying in narrow geographic ranges, which may lead to the flow of valleys and torrents, as well as activating downward winds that raise dust and dust in areas of thunderclouds activity.
During the last period, the Long-Range Weather Forecasting Department issued a series of monthly bulletins for the month of June (6) 2021 in the Arab world, including special reports for Algeria, so we invite you to review them.
These successive weather events come as a result of the continued formation of thermal depressions in the Algerian desert, which contribute to the rush of quantities of moisture in the high and middle layers of the atmosphere towards separate areas of Algeria, as a result of which random clouds are formed that are strong locally and in narrow geographical ranges.
This article was written originally in Arabic and is translated using a 3rd party automated service. ArabiaWeather is not responsible for any grammatical errors whatsoever.