Arab weather - The latest data received by Arab weather indicates that the ice cover in the Arctic is more extensive during the past month of August compared to the last decade as a whole, as the western region of the Arctic is experiencing great coldness, which has led to a slowdown in the melting of sea ice in those areas, Here are the details:
The widest sea ice in years
In details, the Arctic region is represented by a large ocean of water and does not have a large area of land unlike the South Pole, which makes it warmer than it, and the North Pole has its own seasonal cycle represented by increased solar radiation during the summer, which makes it lose ice usually at the end of March and continues Until it reaches the peak of its melting during the month of September of each year.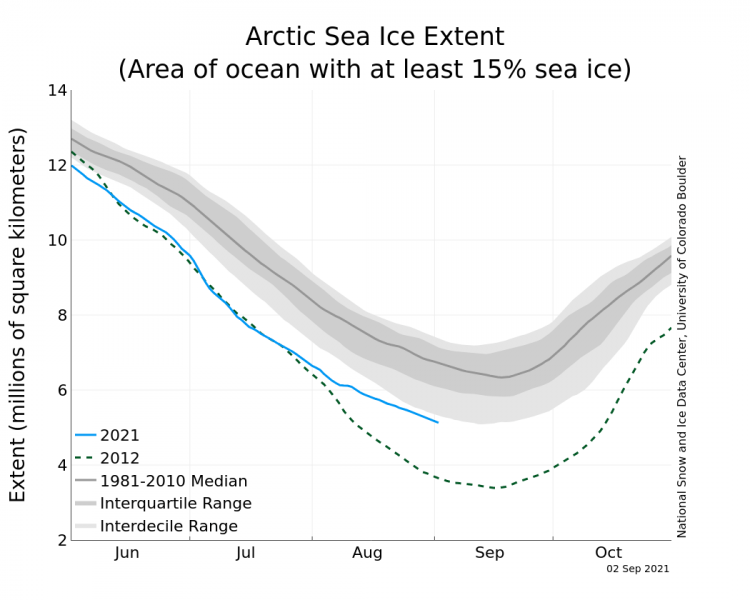 When delving into the language of numbers, the current sea ice area is about 5.1 million square kilometers, which is about 1.5 million square kilometers less than the assumed average, but when compared to the past few years, it becomes clear that it is the highest during the last decade, and it is expected that by September it will be the highest Since 2007, according to current estimates.
Read also:
4 ways climate change contributes to extreme weather events
This comes as a result of the prevalence of low air pressures in the Arctic Circle, where the map of atmospheric pressure deviation during the second half of last August shows the presence of a region of low atmospheric pressure in the western half of the Arctic, which means the cohesion of the polar air or what is known as the cohesion of the polar cell and calm in the movement of polar jets.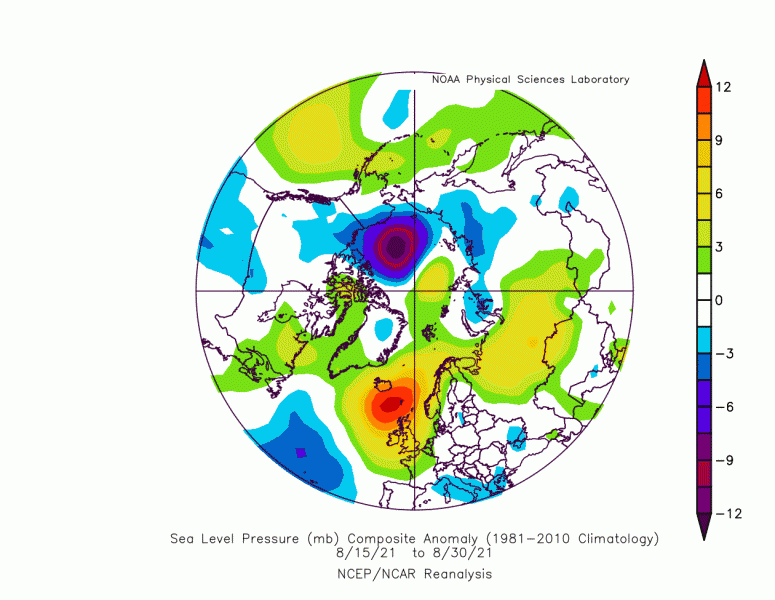 These areas are classified as the main source of weather around the world, as the nature and dynamics of the atmosphere depend on the distribution of atmospheric depressions, both rainy and snowy, on the continents of the northern hemisphere through the North Pole. low in another area.
This article was written originally in Arabic and is translated using a 3rd party automated service. ArabiaWeather is not responsible for any grammatical errors whatsoever.