Weather of Arabia - If you stick out your tongue on a rainy day to taste the raindrops, thinking that it is clean and safe water to drink because it falls from the sky, you will be surprised by what human activities have caused and changed the content of rainwater, which makes it unfit for drinking and may be harmful, and here are the reasons.
Is it safe to drink rainwater?
In modern times, with the increase in manufactured chemicals, there is a new danger associated with drinking rainwater. In a study published in August 2022 in the Journal of Environmental Science and Technology, researchers found that rainwater around the world contains concentrations of toxic fluorinated chemicals known as polyfluoroalkyl or perfluoroalkyl (PFAS), which exceed permissible limits, these findings. It means that rainwater is definitely not safe to drink, especially if it is untreated.
What are PFAS chemicals?
Toxic perfluorinated chemicals known as polyfluoroalkyl or perfluoroalkyl perfluoroalkyl (PFAS) are a large family of more than 1,400 chemicals that are not naturally occurring but man-made and are known as "eternal chemicals" because they do not degrade in The environment This material has historically been used for a range of products, including textiles, fire fighting foams, non-stick cookware, food packaging, artificial turf and guitar strings.
Previous research has shown that these chemicals are highly toxic and can cause a wide range of problems, including various types of cancer, infertility, pregnancy complications, growth problems, immune system disorders, and various diseases of the intestines, liver, and thyroid gland, as well as potentially reducing the effectiveness of Vaccines in children, said the study's lead author Ian Cousins, an environmental chemist at Stockholm University in Sweden. It is also likely that PFAS will cause additional damage to the environment, he added, but this idea has not been studied in more detail.
Cousins explained that this evidence has led to PFAAs and most other PFAS being banned or severely restricted in the past 20 to 30 years. These substances do not biodegrade easily, which means they remain in the environment long after they are produced and are equally toxic, Cousins said.
contaminated rainwater
In the study, the researchers collected data from rainwater samples from around the world, revealing that PFAS is still abundant in rainwater everywhere on Earth at concentrations above safety levels set by the Environmental Protection Agency and other similar regulators in other countries.
Cousins said experts were hoping PFAS concentrations were now starting to drop, but that's clearly not the case. Instead, he added, researchers believe that PFAS toxics represent a new planetary frontier, a conceptual boundary beyond which something becomes unsafe for humans, and we've already crossed it.
The most striking finding was that PFOA levels in rainwater were at least 10 times higher than the EPA-safe level at every sampled location on the planet, including the Tibetan Plateau and Antarctica.
Cousins said researchers are still not sure exactly how PFAS materials travel to remote parts of the world. The team hypothesizes that the materials travel at the ocean surface, are re-injected into the atmosphere by ocean spray, and then transported to other regions where they fall as rain. Cousins added that it is also possible that PFAS is still leaching into the environment from landfills.
Cousins added that the impact of PFAS is likely to be greatest in developing countries where millions of people depend on rainwater as their only source of drinking water. But even in certain regions of developed countries, such as Western Australia, drinking rainwater is still surprisingly common.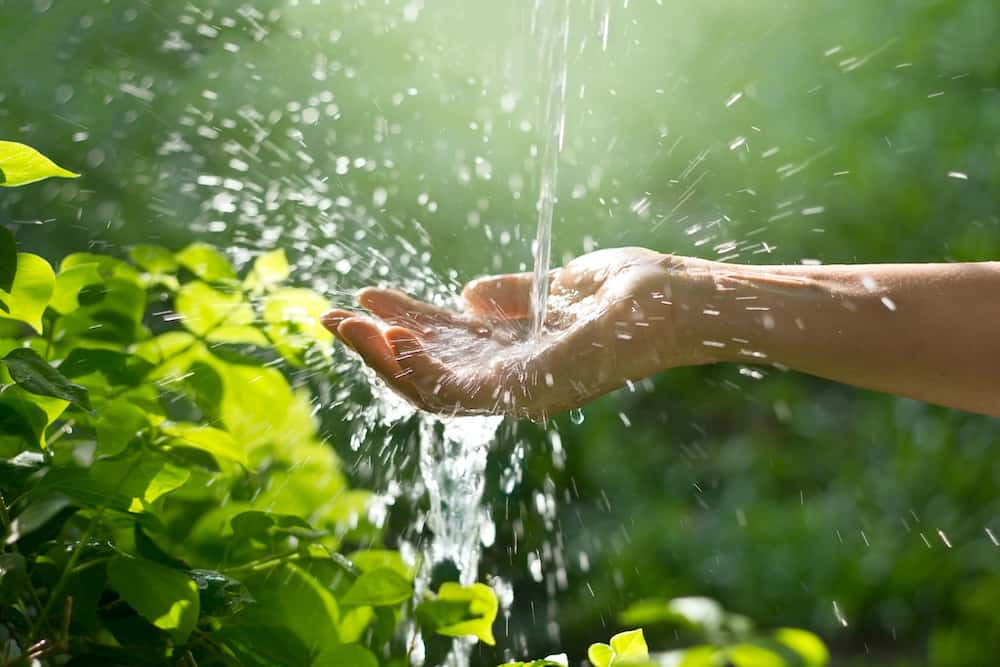 Can toxic chemicals be removed from rainwater?
Even if rainwater is properly treated, there is still no guarantee that PFAS will be removed. PFAS can also be found in low levels in drinking water from taps and bottles, although it is often at safe levels.
PFAS levels will eventually decline as they circulate in the deep ocean, Cousins said, but this is a gradual process that could take many decades.
The results of this study raise alarm bells regarding the manufacture of these materials, and although we do not usually drink rainwater directly, it feeds the water sources we depend on, such as dam water, in addition to the huge sums that it will cost to reduce the quantities of PFAS in drinking water to levels Safe, all of this should bring the industry producing and using these toxic chemicals to a halt.
The discovery of bacteria capable of decomposing these toxic chemicals
The "eternal chemicals" are immune to microbial degradation, but a recent study showed the ability of wetland bacteria, over 100 days in the laboratory, to remove fluorine atoms from about 60% of perfluorooctanoic acid (PFOA) and perfluorooctane sulfonic acid (PFOS). , which removes the toxicity of these materials, and these results show the possibility of using biological treatment of sites contaminated with PFAS.
Scientists are working hard to develop biological treatment techniques to get rid of these materials. "The problem lies in the resistance of these materials to decomposition, because of the strong bond between carbon and fluorine, which enhances their survival in the environment," says Peter Jaffe, an environmental engineer at Princeton University, USA.
In conclusion, we stress the importance of these studies, which reveal what has been corrupted by the human hand in this universe, which alerts the concerned authorities to take the necessary and necessary measures to preserve the safety of humans and the environment and respect for the land that God Almighty has subjected to man.
This article was written originally in Arabic and is translated using a 3rd party automated service. ArabiaWeather is not responsible for any grammatical errors whatsoever.