Weather of Arabia - Rescue workers in the state of Gujarat in western India picked up dozens of birds that fell from the sky, suffering from stress and drought as a result of the severe heat wave that dried up water sources in Ahmedabad, the state's largest city.
Doctors at an animal hospital in Ahmedabad said they have treated thousands of birds in the past few weeks, adding that daily rescuers bring in dozens of birds of high-flying species such as pigeons and horseshoes.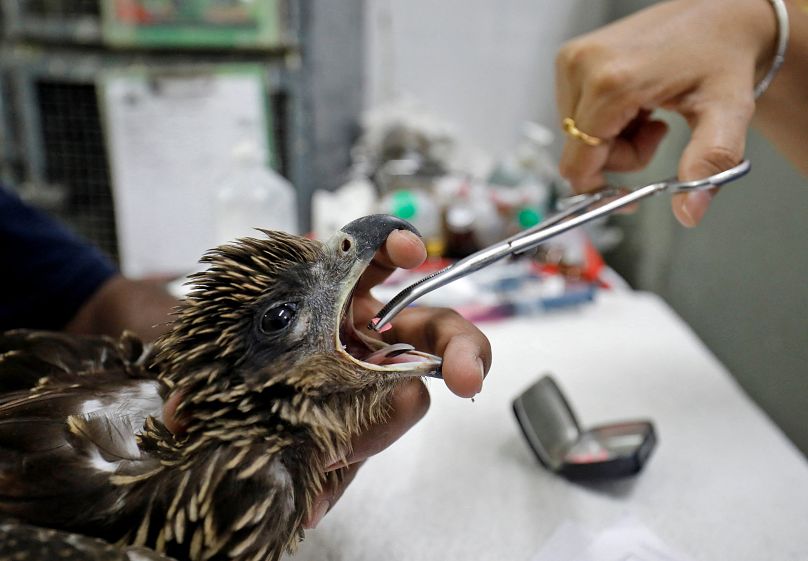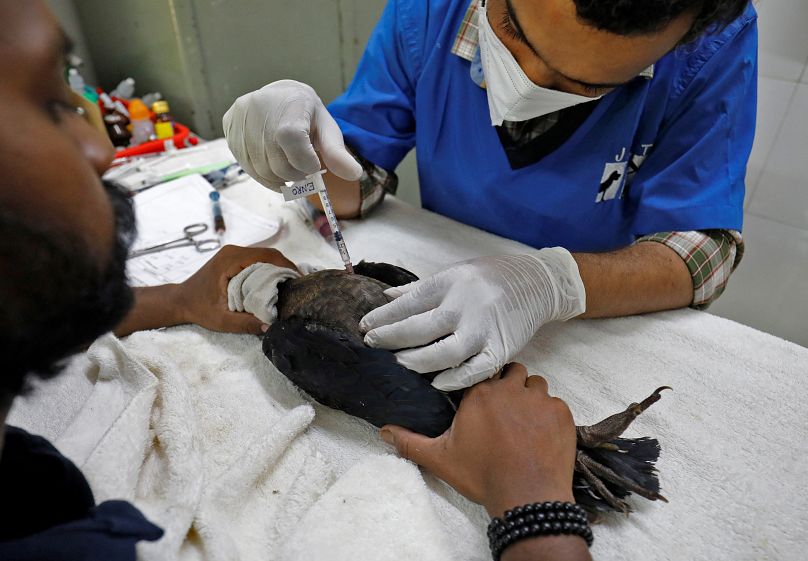 (In pictures: veterinarians are working to save exhausted birds from heat and dehydration, as doctors resort to giving them tablets containing multiple vitamins while pumping water into their beaks using syringes - Wednesday)
"This year was one of the worst we've seen in recent times, with a 10% increase in the number of birds needing rescue," said a staff member at the hospital, who has been rescuing birds for more than a decade in India.
Gujarat health officials have issued guidelines for hospitals to set up special wards for heat stroke and other heat-related illnesses due to the heat wave hitting the country.
Drought is hitting large swathes of South Asia in the hottest month before summer in recent years, prompting Indian Prime Minister Narendra Modi to warn of the increased risk of fires, and millions in India are exposed to other risks from the severe heat wave, as the wheat crop wilts.
Late spring usually brings the hottest days of the year to India, before the cold monsoon rains arrive in June. But it has been hotter than average since early March this year as a result of climate change, which has put millions of people at risk and damaged the crops on which the world depends.
Video | A massive flood sweeps away a historic bridge in Pakistan and climate change is the prime culprit
This article was written originally in Arabic and is translated using a 3rd party automated service. ArabiaWeather is not responsible for any grammatical errors whatsoever.