Arabia Weather - Thunderstorms sweep across the UK this week, a dramatic end to the long stretch of extremely hot and dry weather, raising concerns about their impact on hay fever and asthma.
The Met Office issued a three-day thunderstorm warning for most of the UK, including the risks of potential flash floods, power outages and travel disruptions across most of the country with heavy rains.
But experts also warn of the potential for rare health risks during inclement weather, in what's called "thunderstorm asthma," where thunderstorm activity is associated with a higher number of people reporting asthma symptoms.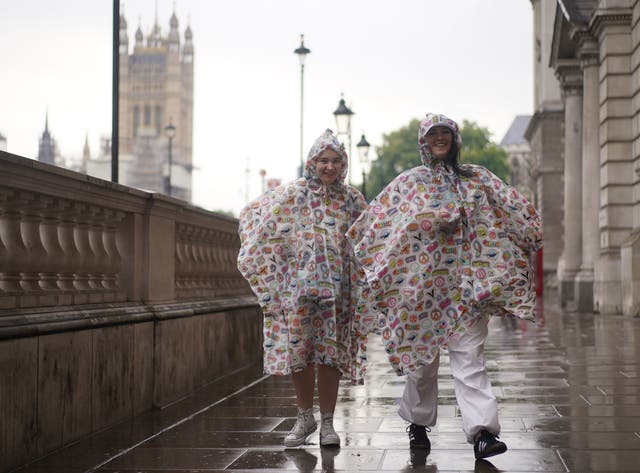 (Tourists basking in the rain - wearing wet blankets - in Whitehall, London)
"Thunderstorm asthma" and the association of thunderstorms with health complications
"We don't fully understand why thunderstorm events are associated with respiratory problems, and this makes it very difficult to predict when they will likely occur," the Public Health Authority says.
"However, the airflow within the thunderstorm system is thought to be the important factor."
You may also be interested in: Thunderstorms - How do they arise and what are their types?
The United Kingdom Health Security Agency (UKHSA) explains the possible causes of this health phenomenon, as it is believed that pollen grains are drawn with air currents into clouds, and are broken down into smaller particles by moisture in the atmosphere.
The rain then transports the fine particles down to a level close to the surface of the earth, and when the fine particles are inhaled they can reach deep into the lungs (due to their small size), causing breathing problems.
Dr. Sophie Farooq, an allergist, issued a warning for hay fever sufferers due to a "very rare phenomenon" with the Met Office warning of thunderstorms.
She advised hay fever sufferers, whether they have asthma or not, to take steps to protect themselves, including staying indoors with windows closed before and during the storm and wearing a mask if you're outside.
The UKHSA says that while everyone may be at risk of developing asthma due to thunderstorms, previous cases suggest that people under the age of 30 can be affected most.
The UK Asthma and Lung Association has also issued a warning to asthma patients due to thunderstorms and pollen forecasts.
She added that thunderstorms may trigger symptoms in asthmatics. This was due to "thunderstorms breaking the pollen into little bits that go deeper into your lungs."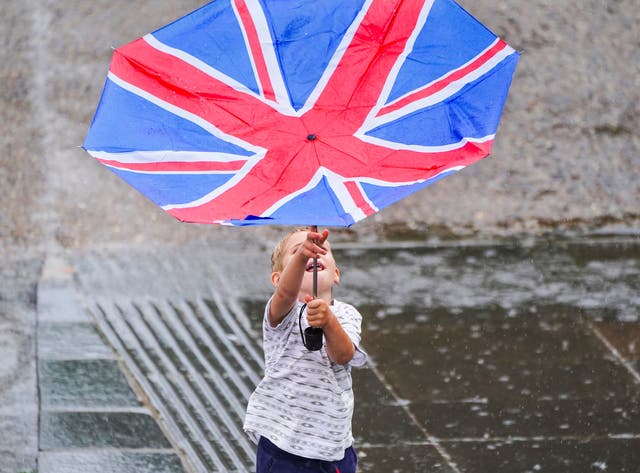 Heavy rain follows drought in England
Heavy rains on Monday ended a long period of dry weather, causing flooding in areas of Cornwall and Devon, while storms developed in eastern counties such as Essex, Suffolk and Lincolnshire. Some parts of England for thunderstorms during this week.
You may also be interested in: Announcing a state of drought officially in parts of England .. and shocking photos showing the impact of drought on the country
This article was written originally in Arabic and is translated using a 3rd party automated service. ArabiaWeather is not responsible for any grammatical errors whatsoever.