Weather of Arabia - Thousands of tourists annually head to the Dead Sea in Jordan with the aim of obtaining the multiple benefits of the Dead Sea mud, which is famous around the world for its amazing healing and aesthetic properties. What are the benefits of dead sea mud?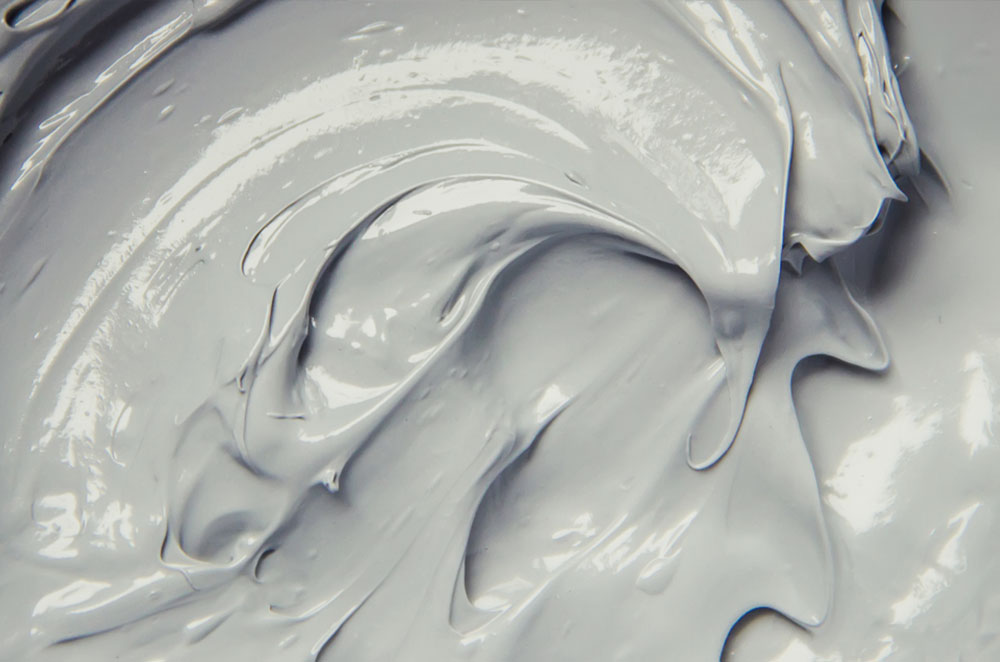 Dead Sea mud is a dark gray-black mud extracted from the Dead Sea. Dead Sea mud is distinguished by its unique content of elements, minerals and salts that give it amazing benefits, according to what the " Healthline " website and "Web Medicine" website mentioned, and these are the most important 9 benefits Dead Sea mud:
1- Purify the skin and remove dead cells
The Dead Sea Mud Mask helps purify the skin of impurities and get rid of dead skin cells that give the skin a dry look. Also, its content of important elements such as magnesium and salt, helps the skin to restore its lost elasticity and moisture, and improves the appearance of the skin in general.
2- Reducing chronic back pain
Preliminary studies indicated that the use of compressive compresses made of Dead Sea mud on a regular basis 5 times a week helped significantly relieve chronic lower back pain in many patients.
3- Acne treatment
Several studies have found that Dead Sea mud has distinctive properties that fight against many bacterial strains that live in human skin, which makes it an ideal fighter for the bacteria responsible for the formation of acne.
4- Improving the condition of people with psoriasis
Dead Sea mud helps relieve psoriasis symptoms and improve the condition of those affected, especially when using Dead Sea mud in the form of topical compresses for the affected sites. Some preliminary studies have revealed that a drug that uses elements of Dead Sea mud in its main components may be an effective treatment for psoriasis.
5- Reducing the symptoms of arthritis
Some studies have found that using warm Dead Sea mud compresses may greatly help relieve pain and other symptoms associated with arthritis. It is recommended to use these compresses topically on the site of pain for 20 minutes continuously, once a day for two weeks and regularly.
6- Reducing stress
Massaging the skin of the body with the mud of the Dead Sea regularly helps relieve stress; Because of its salts and minerals that help:
Ridding the body of toxins.
Promote blood circulation.
Improving metabolic processes.
7- Reduce the appearance of signs of aging
It is possible to use Dead Sea mud to reduce visible wrinkles, narrow open pores, and reduce signs of aging in general. Regular use of Dead Sea mud also helps to detox the skin, that is, cleaning the skin of various toxins stuck in it.
8- Stop hair loss
Although this specific benefit is still not supported by many studies and research, one of the traditional uses of Dead Sea mud is its use to combat hair loss, as it may help to strengthen the follicles and support hair growth. This is done by massaging the scalp with Dead Sea mud and leaving it on the scalp for approximately 15 minutes before washing it well with an appropriate shampoo.
9- Reducing cellulite and stretch marks
Regularly massaging the skin with Dead Sea mud helps:
Enhance blood flow to the skin, thus gradually helping to dissolve the fat stuck under the skin and releasing the trapped fluids that cause cellulite.
Reducing old stretch marks and possibly completely ridding the skin of new stretch marks.
To visit the Dead Sea in Jordan, details from here
Cautions and dangers of using Dead Sea mud
Care must be taken to use Dead Sea mud only, while adhering to the following rules for fear of complications arising:
The use of Dead Sea mud externally only, as eating it in large quantities may be toxic.
It should be tested on small areas of the skin first, for fear of allergic reactions that some may suffer to elements and materials such as chromium and nickel that may be present in the Dead Sea mud.
You should consult your doctor before use, as some skin conditions may not be suitable for Dead Sea mud.
For more: The Dead Sea..a unique destination to enhance your physical and mental health
This article was written originally in Arabic and is translated using a 3rd party automated service. ArabiaWeather is not responsible for any grammatical errors whatsoever.