Weather of Arabia - African Namibia topped research on land and plant changes during the past century, and about 80-140 kilometers from the coast in Namibia there are millions of "devils' circles" each a few meters wide, and together they form a distinctive pattern visible for miles around it bare of Grass, it is called circles of devils, or circles of jinn, in places where there is a lot of grass, it forms and disappears after years for no known reason.
According to "previously", a group of scientists from the University of Göttingen in Germany has come up with new evidence that supports the theory of self-regulation, through which previous studies have tried to explain the nature of the mysterious "jinn circles" located in the Namibia desert, the oldest desert in the world, along the coast of Namibia and southwest Africa. and Western Australia.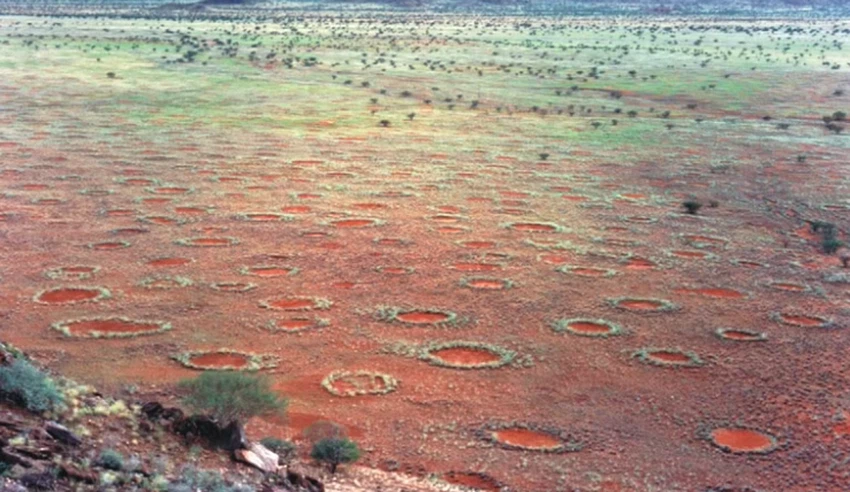 Continuous soil moisture measurements show that the weeds around the circles are severely depleted of the water inside the circles, thus potentially causing the death of the weeds inside the circles.
This enabled the scientists to accurately record how the growth of new emerging weeds around the circles affected soil water in and around the circles, and looked at differences in water infiltration between the inside and outside of the circles in ten regions across the Namibian desert.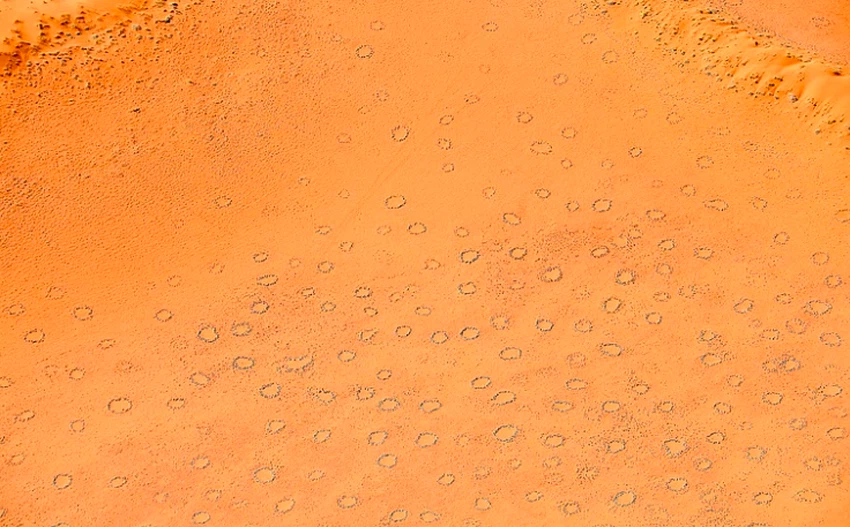 The data shows that after about ten days of rain, the weeds already began to die inside the circles, while most of the inner areas of the circles did not have grass germination at all. The surrounding grasses are vibrant and green.
When the team examined the roots of weeds from inside the circles, they compared them to the green weeds on the outside; They found that the roots inside the circles were as long or longer than the ones outside, indicating that the weeds were making an effort to grow roots in search of water. However, scientists found no evidence that termites feed on roots.
This article was written originally in Arabic and is translated using a 3rd party automated service. ArabiaWeather is not responsible for any grammatical errors whatsoever.