Weather of Arabia - The various regions of Egypt live in a mild summer climate, where an air rise dominates the regions of northwest Africa, extending to parts of the southern and central European continent, causing a heat wave in those regions. , to bring Egypt under the influence of moderate air currents with temperatures below their normal rates towards the region, and here are the details:
Below normal temperatures during the weekend
Mild summer weather in most areas
In the details, the temperatures continue to be slightly below their averages for this time of the year, and the weather is moderate on the northern coasts, and relatively hot in the Lower Egypt and Greater Cairo regions, all the way to northern Upper Egypt, while it is hot in southern Upper Egypt, and the winds are northwesterly moderate, It is active in the afternoon, and it is exciting for dust and dust in large parts, and the Red Sea and the Mediterranean Sea will be turbulent and the waves will reach three meters in height.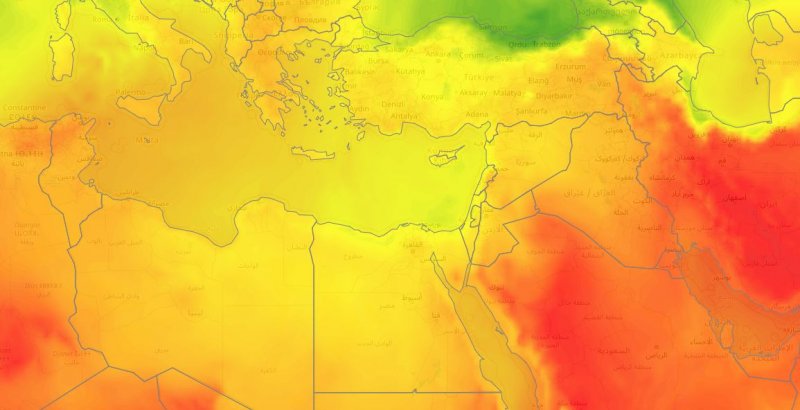 During the night hours, pleasant weather prevails throughout the northern regions, while it is warm in the southern regions. Humidity levels rise and water mist is formed in parts of southern Sinai, and the winds are north to northeast, generally moderate in speed.
Read also:
- What is the story of the ozone hole... and how did the world move to fix it?!
For these reasons, the autumnal equinox is considered a day distinct from the rest of the year
This mild weather comes as a result of the rush of hot air masses towards the west of the European continent and accompanied by the control of a stubborn air rise in all layers of the atmosphere in the northwest of the African continent, which extends at intervals to the depth of the European continent, causing a significant rise in temperatures there, which worked to rush cold air masses towards the east Europe A transformed high altitude area.
This article was written originally in Arabic and is translated using a 3rd party automated service. ArabiaWeather is not responsible for any grammatical errors whatsoever.