Arab Weather - The latest weather forecasts received by the Arab Weather Center indicate an expected decline in the air mass with natural temperatures from the region, to rush towards all regions of the Republic of Egypt, very hot air currents from the desert of the Arabian Peninsula, starting from Wednesday, as a result of which temperatures gradually and escalated during The coming days, God willing.
Very hot weather in all regions
It is expected that there will be a gradual rise in temperatures, starting from Wednesday, in all regions, to exceed their normal rates for this time of the year, so that relatively hot weather will prevail on the northern coasts and hot to very hot over Cairo and the general areas of Lower Egypt and northern Upper Egypt while it is very hot The rest of the regions exceed the forties in the southern parts, but during the night hours, the weather is remarkably warm in the northern regions and relatively hot in the rest of the regions.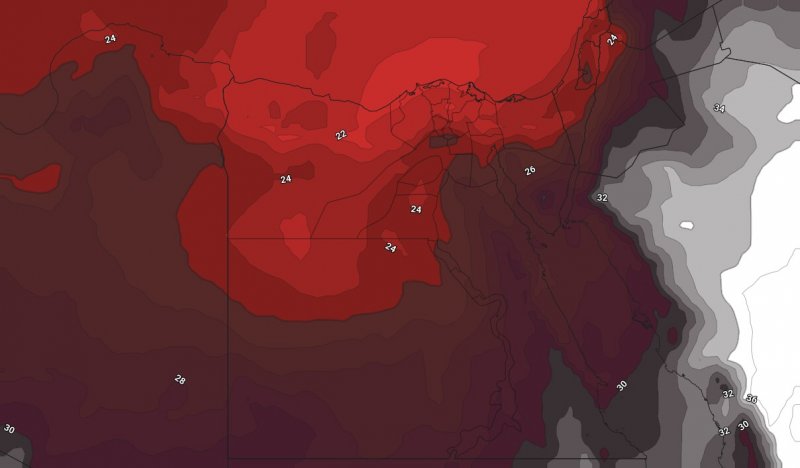 This rise comes due to the rush of an air mass that is hotter than usual, coming south from the Arabian Peninsula, which increases temperatures, as it is expected that the maximum temperatures will reach 38-40 degrees Celsius in the shade over the capital, Cairo, which means that it increases with the influence of the sun.
Activity on the movement of the wind exciting dust and dust
In conjunction with the expected incendiary weather, the northern winds are active, accompanied by strong gusts sometimes that stir dust and dust, and are expected to decrease the horizontal visibility, especially in the cities of the Gulf of Suez, northern Upper Egypt and parts of Lower Egypt . The waves are moderate in the Mediterranean, while they are high. Remarkably in the Red Sea, especially the Gulf of Suez, which disturbs the movement of navigation and some marine activities.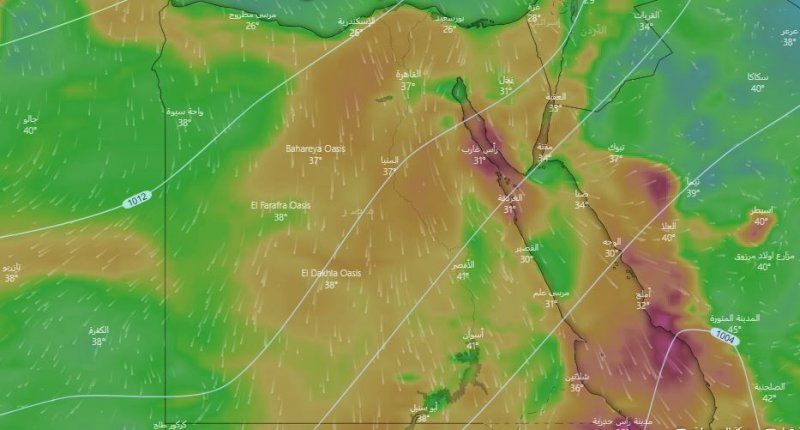 The long-term weather forecast team in Arab Weather launched the seasonal bulletin for Egypt for the summer of 2021, for the months (June, July and August) 2021. Weather forecasts relate to the behavior of temperatures and rain in various regions of Egypt.
In light of this atmosphere, the Arab weather warns against direct and prolonged exposure to the sun, especially during the afternoon and afternoon hours, which may cause sunstrokes, God forbid, and the need to drink a lot of cold and hydrating fluids to replace the missing fluids from the body. Rising waves and sea turbulence, and finally an alert to respiratory and eye patients to take the necessary precautions due to the possibility of a rise in dust levels in the air, and we ask God for safety for all.
This article was written originally in Arabic and is translated using a 3rd party automated service. ArabiaWeather is not responsible for any grammatical errors whatsoever.