Weather of Arabia - Egypt is expected to be affected from Thursday by a state of atmospheric instability, accompanied by precipitation of varying intensity in separate areas of the north of the country, with its impact gradually increasing, reaching its climax on Saturday, God willing.
If you are browsing from your phone, you can download the Arab Weather application, which provides accurate weather forecasts for thousands of regions in Egypt, click here.
A state of atmospheric instability affects Egypt from Thursday
Heavy thunderstorms in some northern areas
In details, as a result of the continued concentration of a strong air high in all layers of the atmosphere throughout the European continent, a cold and humid air mass rushes to the eastern basin of the Mediterranean Sea in the high layers of the atmosphere, and a convergence occurs between it and the extension of the Sudan depression from the south over the northern region as a whole, and conditions arise Unstable weather, and chances of rain on Thursday and Friday are focused on the Marsa Matrouh governorate, especially the coastal ones, which may raise the water level on the roads, and form torrential rain in some areas.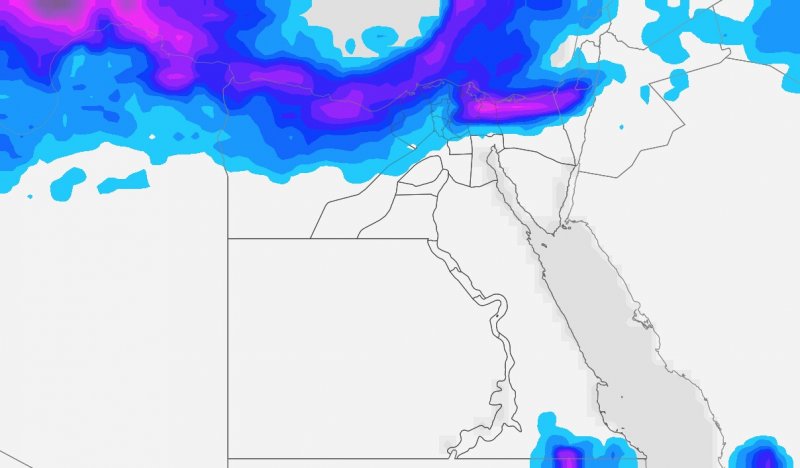 As of the evening and night of Friday / Saturday, the clouds gradually multiply over different parts of the north of the country, and the opportunity is created, God willing, for showers of rain to fall on random and scattered parts of northern Egypt, so that there is an opportunity for local showers of rain in parts of Marsa Matrouh Lower and Delta and some showers may include Greater Cairo.
During Saturday, the weather forecast staff will monitor the weather conditions in the Arab world, intensifying unstable weather conditions to include rain in large parts of the northern coasts, especially the eastern, Marsa Matrouh, Lower Egypt and the Delta. Rain opportunities may include parts of Greater Cairo and northern Upper Egypt, and extend at night to include the cities of the Canal and North Sinai. The rain may be heavy at times, which may lead to the formation of torrential rain.
As is the norm in cases of atmospheric instability, the distribution of rainfall is irregular and random in nature, and these areas are defined more clearly as the time period approaches, so the Arab Weather invites you to follow up on the reports issued on a regular basis.
This article was written originally in Arabic and is translated using a 3rd party automated service. ArabiaWeather is not responsible for any grammatical errors whatsoever.