Weather of Arabia - With the continued control of an air mass and a warm air mass accompanying it over large parts of northwest Africa and western Europe, the flow of cold air masses continues over the eastern European continent, so that Egypt and the rest of the region continue under the influence of air currents less hot than usual, and the following details:
Temperatures are below normal in most regions
Autumn mass dominates the country and cold nights in the north
In the details, the rush of air currents originating from the Mediterranean will continue over the next few days, working to prevail in a temperate atmosphere throughout the northern regions, while the weather remains hot in southern Upper Egypt with its decrease compared to the previous days, and the opportunity is ripe for local showers of rain in Limited areas, especially the northern coastal areas.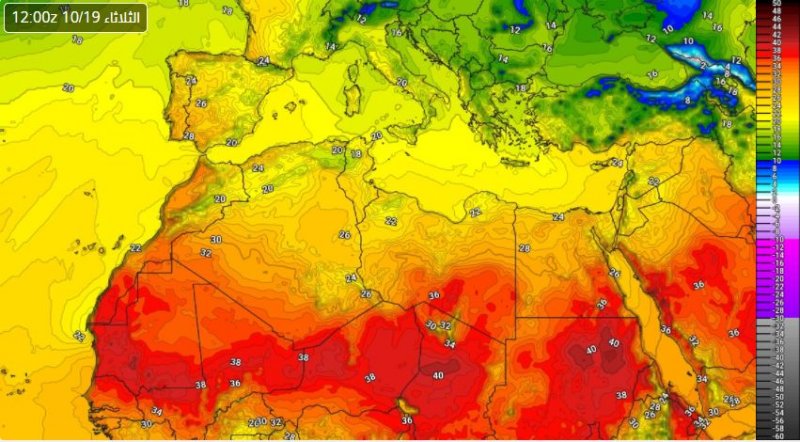 Nice weather prevails throughout the northern regions, relatively cold during the late night hours, tends to be warm in the southern regions, and humidity levels rise and water mist is formed in parts of the agricultural and industrial roads between the interior and northern coastal regions.
The Arab Weather Center warns of thermal fluctuations and an increase in the chances of catching a cold and seasonal diseases, and it is also advised to wear a light coat when leaving the house for residents of the northern regions, especially during the late night hours and early morning.
This article was written originally in Arabic and is translated using a 3rd party automated service. ArabiaWeather is not responsible for any grammatical errors whatsoever.