Arab weather - Egypt continues to be affected by an upper low extension to prevail in normal summer weather and temperatures below their normal rates, while the impact of the surface air altitude intensifies to affect most areas, blowing active winds that raise dust in many areas during the coming days.
Normal summer weather in most areas Wednesday
Temperatures continue to be lower than their general rates for this time of the year in most regions and cities of the Egyptian Republic on Wednesday, so that the weather is generally moderate in the coastal areas and relatively hot on the Delta, Greater Cairo and Central Sinai and hot in northern Upper Egypt and South Sinai, while parts are still affected. In the southern and western regions of the Sudan seasonal depression, which means that the temperature will remain high in those areas so that it will be at the end of the thirties so that hot to very hot weather will prevail.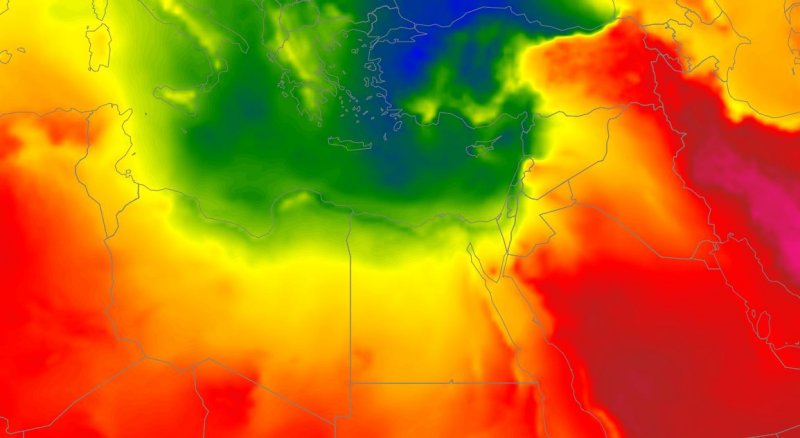 During the night hours, the weather is pleasant in the northern regions and mild in the rest of the regions, and humidity levels rise and water mist is formed in parts of Sinai, the cities of the Canal and parts of Lower Egypt.
Activity on the movement of the wind exciting dust and dust
Active northwest winds are expected, with strong gusts at times that raise dust and dust exceeding the 70 km/h barrier sometimes. It is expected that it will decrease the horizontal visibility , especially in the cities of the Gulf of Suez, northern Upper Egypt and parts of Lower Egypt. The Mediterranean, while it is remarkably high in the Red Sea, especially the Gulf of Suez, which disturbs the navigation movement and some marine activities.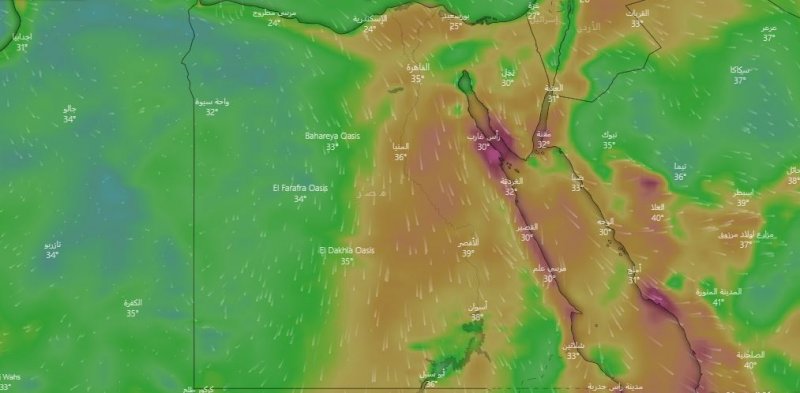 And when talking about the coming days, it is not expected that there will be a significant change in temperatures, as Egypt continues to be affected by an air mass that has turned below its normal rates, and not only that, and the prevalence of a normal summer atmosphere, not only that, but the activity of the northwest winds continues with the noon and afternoon hours to increase the feeling With comfort, this atmosphere is very suitable for outdoor sessions and trips with family and friends, with attention to wearing hats and sunglasses, especially when staying under direct sunlight for long periods.
This article was written originally in Arabic and is translated using a 3rd party automated service. ArabiaWeather is not responsible for any grammatical errors whatsoever.