Arab weather - temperatures tend to rise slightly during the weekend, so hot summer weather prevails in all cities and governorates of Egypt, as a result of the rush of hot air currents with higher temperatures than usual coming from the desert of the Arabian Peninsula, working on an additional rise in heat in all cities and governorates Egypt.
Hot summer weather generally at the end of the week
It is expected that there will be a slight rise in temperatures, to exceed their normal rates for this time of the year, so that relatively hot weather will prevail on the northern coasts and hot to very hot over Cairo and the general areas of Lower Egypt and northern Upper Egypt, while it is very hot in the rest of the regions to exceed the forties Celsius in the southern parts.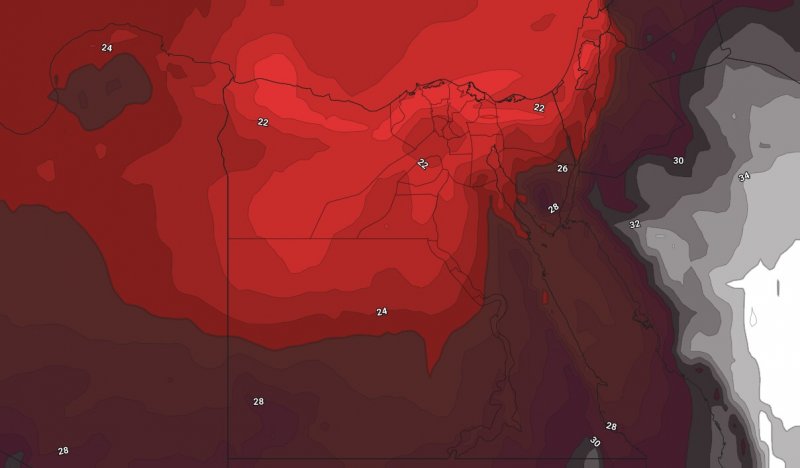 During the night hours, the weather is moderate in the northern regions and warm in the rest of the regions. Humidity levels rise and water mist forms in parts of Lower Egypt and Matrouh.
Activity on the movement of the wind exciting dust and dust
In conjunction with the expected very hot weather, the northern winds are active, accompanied by strong gusts sometimes that stir dust and dust, and are expected to decrease the horizontal visibility in some areas, especially in the cities of the Gulf of Suez, northern Upper Egypt and Matrouh Governorate, and the waves will be moderate in the Mediterranean and the Red Sea, which It works on the regularity of navigation and most marine activities.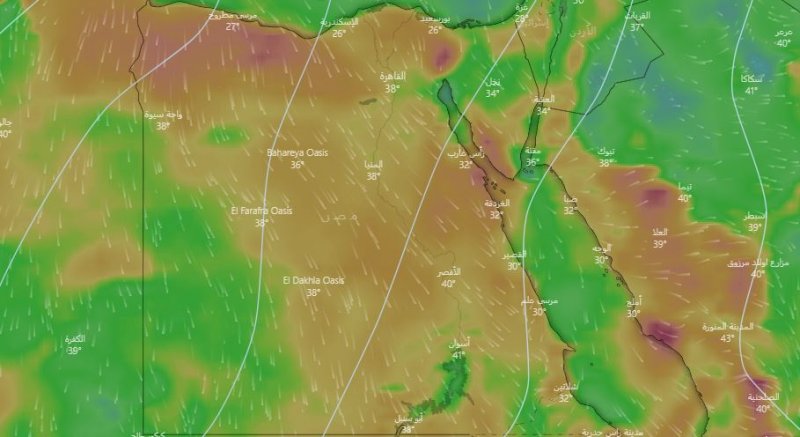 When talking about the next week, it is expected that Egypt will be more affected by the upper air altitude, with a further rise in temperature, so that the weather will become relatively hot to hot in the northern coastal areas and very hot in the rest of the regions, and the activity of the northern winds that stirs dust and dust continues in parts of the Republic of Egypt.
It is expected that the maximum temperatures will approach the 40 degrees Celsius barrier in Cairo, while exceeding that in the southern parts of the Republic due to the expansion of the low temperature towards those areas.

In light of these hot weather throughout the weekend, Arab Weather warns of the danger of direct exposure to the sun for long periods during the peak period, which extends from eleven in the morning until five in the afternoon, especially in the southern regions. It is also recommended to drink a lot of cold and hydrating fluids.
This article was written originally in Arabic and is translated using a 3rd party automated service. ArabiaWeather is not responsible for any grammatical errors whatsoever.