Weather of Arabia - The World Health Organization announced the registration of 3,098 confirmed cases of monkeypox in more than 41 countries around the world (as of June 21), since the first case was reported on May 7 outside countries where the disease usually spreads.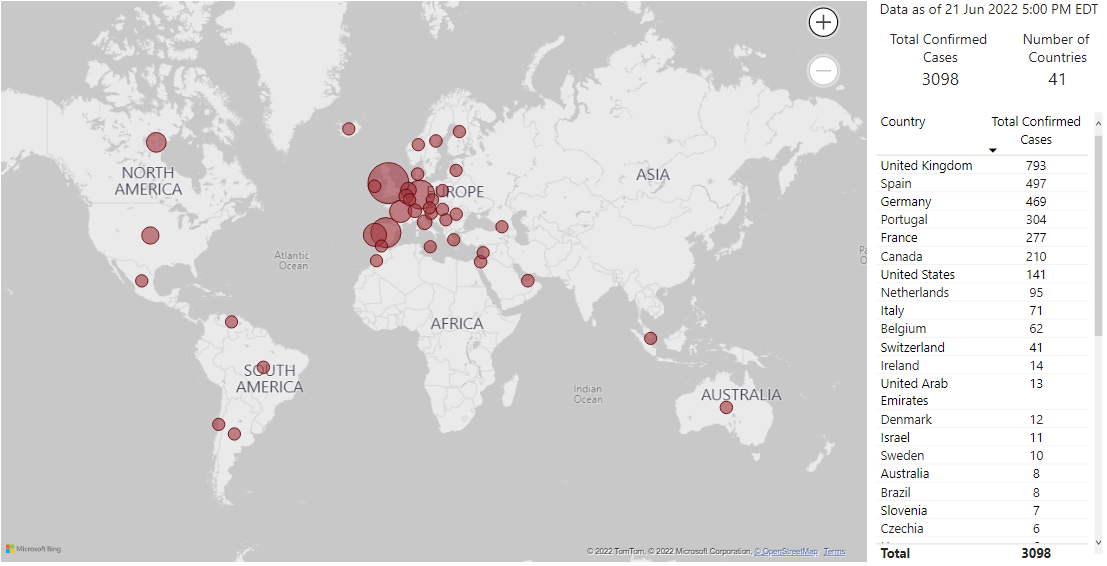 As for the spread of the disease in Arab countries:
UAE: The UAE Ministry of Health announced on Tuesday (May 24) that it had detected the first case of monkeypox for a 29-year-old woman visiting the country from West Africa, receiving the necessary medical care in the country, and the number of infections increased until (June 21) 11 confirmed cases.
Morocco: On Thursday (June 2) , the Moroccan Ministry of Health announced the registration of the first confirmed case of monkeypox.
Lebanon: On Monday (20 June) , the Ministry of Health in Lebanon announced the registration of the first case of monkeypox for a citizen who returned from abroad. When he felt a high temperature and a rash, he went to a clinic and announced himself to the Ministry.
More: The UAE announces the first case of monkeypox
For its part, the European Center for Disease Prevention and Control (European Health Agency), said that the risk of spreading the rare monkeypox in the population at large is "extremely low" but high in certain groups.
We should expect to see more in the coming days, but we have the tools to stop the virus, said Maria Van Kerkhove, WHO's responsible for emerging diseases.
Read also: Monkeypox is spreading in the world.. and this is a country that has announced confirmed infections
It is noteworthy that the symptoms of monkeypox begin with a high fever and quickly develop into a rash, which is close to smallpox that was eradicated from the world forty years ago, but it is less dangerous than it, but what worries experts is the emergence of infections at the same time in many countries, not Especially in Europe, without this being linked to returning from African countries where the disease is endemic.
Read also: Experts reveal the cause of monkeypox outbreaks in Europe
This article was written originally in Arabic and is translated using a 3rd party automated service. ArabiaWeather is not responsible for any grammatical errors whatsoever.