Weather of Arabia - The countries of northwestern Africa, including Algeria, have been witnessing a series of heat waves for several days, which caused temperatures to rise to record levels, as the city of Adrar recorded the lowest temperature in the history of climate records in the African climate, which amounted to 39.6 degrees Celsius. .
This extremely hot desert air mass that dominates northwest Africa is expected to extend in the coming days across the Iberian Peninsula towards large parts of southern and central European continent, and its effects will continue until the end of this week.
It is expected that Portugal and Spain will witness the strongest heat wave for this year, as temperatures are expected to rise to forty levels on Monday and Tuesday, God willing, with hot to very hot weather in those areas.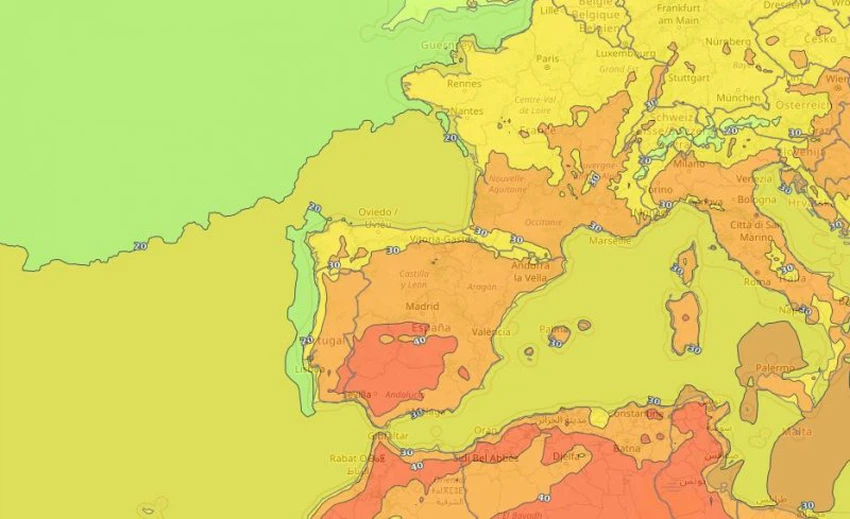 Large parts of the European continent are affected by a heat wave as a result of the development of a system of low atmospheric pressure in the upper layers of the atmosphere in the west of the European continent, which promotes a hot southern flow from the African desert towards Iberia and southern Europe.
This also leads to an intensification of the upper air elevation over the south of the European continent, or what is known as the "heat dome", which would increase the sinking currents - as it compresses the air in the lower layers of the atmosphere, causing a significant increase in temperatures.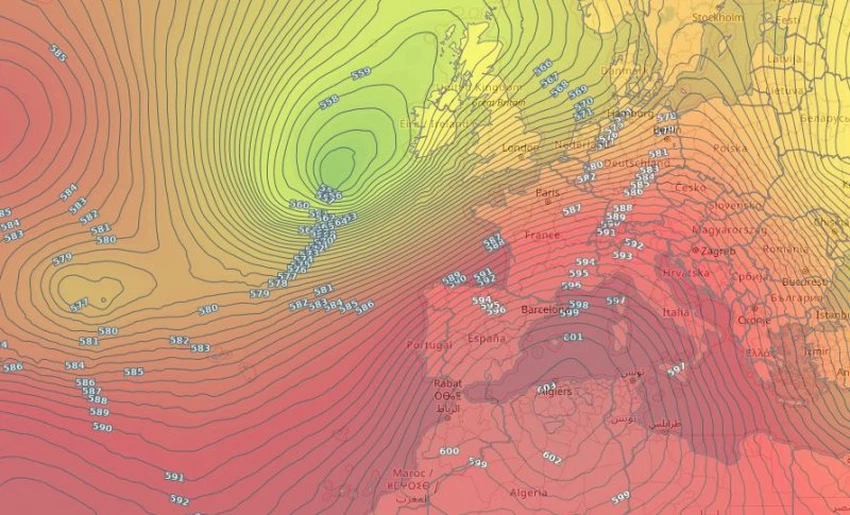 This article was written originally in Arabic and is translated using a 3rd party automated service. ArabiaWeather is not responsible for any grammatical errors whatsoever.