Weather of Arabia - The death toll from Hurricane Ian has risen to more than 90 people in the US state of Florida, while rescue workers continue to search for survivors, amid strong criticism of city officials, that residents in some severely affected areas did not receive sufficient advance warnings to evacuate.
At least half of the deaths recorded so far have occurred in Lee County, where the typhoon made landfall, and was classified as a Category 4 storm.
Ian reached the coasts of southwest Florida Wednesday afternoon (local time) as a Category 4 hurricane, gradually degrading to a tropical storm that brought torrential rain to central and northeastern Florida throughout Thursday. But it intensified into a Category 1 hurricane Thursday afternoon, as warm ocean surface temperatures helped resurface the tropical system, and is expected to make a second landfall in South Carolina on Friday, the National Hurricane Center said.
Power outages continue to affect about 2.2 million homes and businesses in Florida. Officials said the floodwaters were so severe that they trapped some people in their homes, as the National Guard went door to door in Orlando to rescue those stranded, and some residents had to swim outside their homes to survive.
The 10 deaths that were confirmed were all in southwestern Charlotte County, which experienced strong winds that lasted 12 hours straight.
A little further south, Lee County bore the brunt of the storm. State Governor Ron DeSantis said at a news conference Thursday evening that the damage to the coastal city of Fort Myers was "unspeakable", with most homes destroyed and reduced to piles of rubble.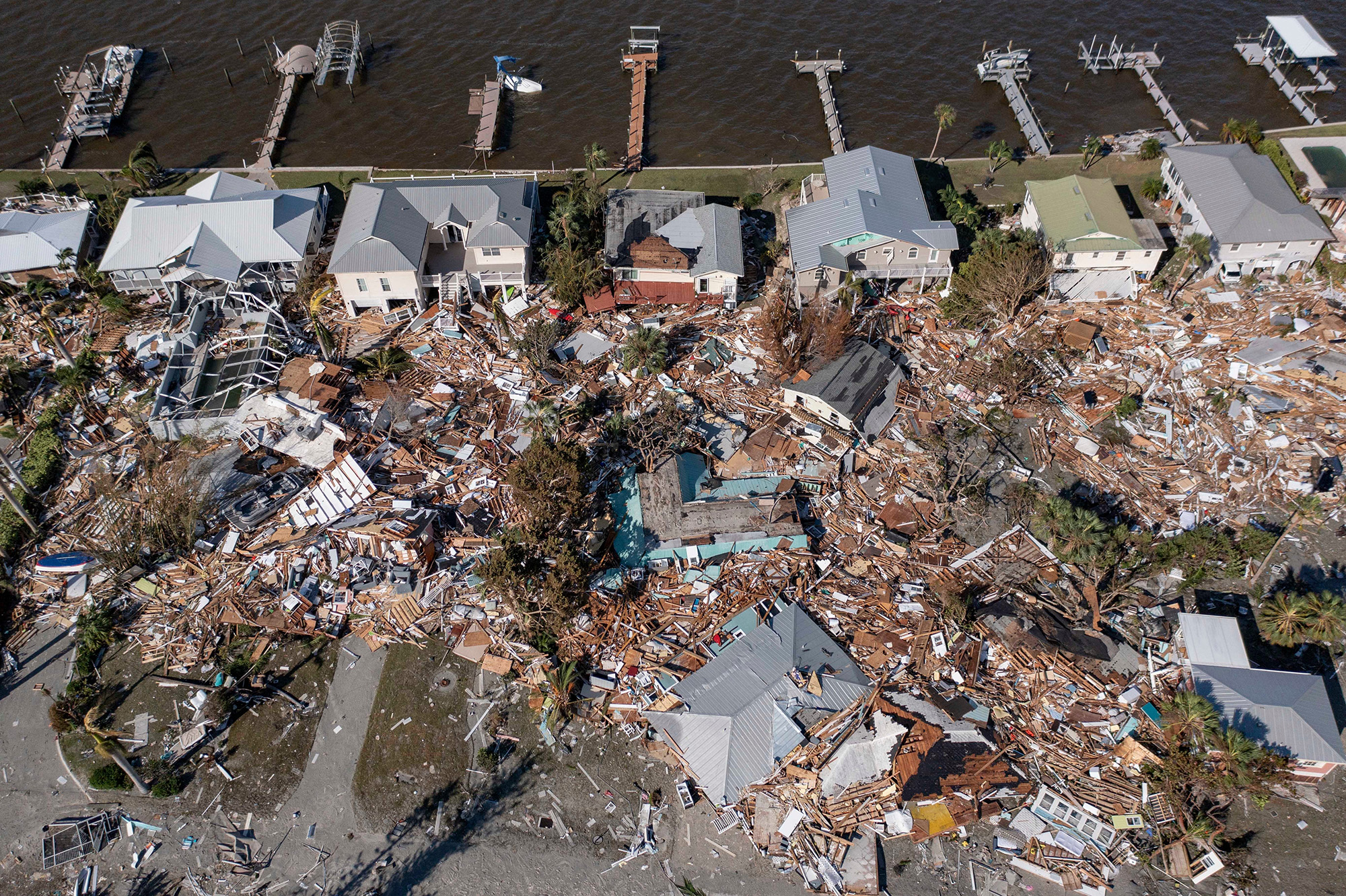 One resident said, "It was terrifying, because you are helpless." We didn't have a [phone] service to call anyone, but no one was coming anyway."
Hurricane Ian devastated Lee County in Florida, some parts of Naples, a coastal city south of Fort Myers, became an abandoned ghost town, and the city's famous pier was smashed.
Some roads are still impassable and underwater, while others are left covered in mud as the water slowly recedes.
It is reported that Hurricane Ian hit Cuba first, causing a complete blackout in the country on Tuesday. Ten days later, more than 269,000 households are still without power and Puerto Rico's massive clean-up effort continues, after the hurricane hit the Caribbean island last week. Puerto Rico was already reeling from Hurricane Fiona, a Category 1 storm that hit the island on September 18. .
You may also be interested in: Hurricane Ian: Florida declares a state of emergency as the hurricane approaches and thus residents prepare for the disaster
This article was written originally in Arabic and is translated using a 3rd party automated service. ArabiaWeather is not responsible for any grammatical errors whatsoever.