Weather of Arabia - Lonely Planet blog - Do you know what Italians like to do? arguing. Not really arguing, of course. I'm talking about the kind of lively debate that can only come from living in a place so full of features that it becomes necessary to advertise the best of all things cool. Italians can argue for days over the best carbonara in Rome or the perfect coffee in Naples with the full knowledge that they swear they're equally as good.
Know what else Italians love? Go to the sea, especially in July and August. When summer comes, its nearly 8,000 km of coastline (much of it clean or near pristine) turns into a second home for millions of families and friends whose best advice is that this is the best beach of them all.
Still, it's a good idea to know what to expect before hitting the sand: many beaches in Italy are dominated by beach facilities (beach clubs that will charge you a daily fee to enter their stretches of sea and provide you with loungers, showers, and other amenities). The more popular the beach and the closer to the August holiday, the more full the places are booked. If you are looking for a deserted paradise to pass the hours, look no further in September. But even if you are among the crowd, you will be lucky with the choice.
As usual in Italy, opinions differ from region to region, and there is no way to include all the beaches worth visiting. There are no set standards or rankings, and this list depends entirely on personal taste. But that's what makes it interesting, right? To find our own magical corner and take it as the best thing.
---
La Pelosa, Sardinia
There is no room for denial. La Pelosa on the northwestern tip of Sardinia is quite simply the most beautiful beach in the world. The pictures do not do it justice, in addition to the surrounding Asinara Archipelago and the wonderful town of Stintino which is well worth staying in for a few days to explore.
Planning tip: La Pelosa has placed a limit on the number of people who can spend the day at the beach in high season to preserve the delicate ecosystem. Reserve your place on the site if you plan to spend the day there (€3.50). You'll also need to bring a mat to avoid sand tracking onto your towel. Local organizations have made a real effort to manage tourism here, and their support is important.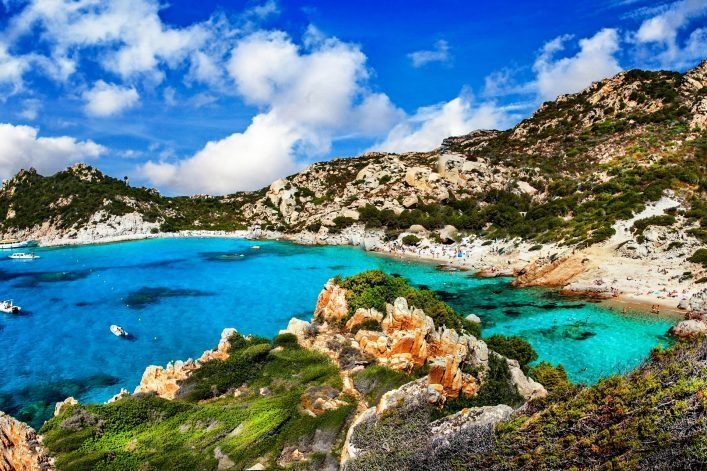 Favigna, Sicily
Standing proudly off the western coast of Trapani in Sicily, Favigna is the main island in the Egadi archipelago and is named for the warm winds that blow off the coast. The island has about 33 km of coastline which means you have many different beaches to explore, from rocky Cala Rossa to Lido Boron. And yes, we cheat a bit when we call the island one beach, but are you really mad about that? I do not think so.
Cala Golorizzi, Sardinia
Is it a beach? You are the judge. Is it a hidden cove accessible only by boat or an uphill climb? Yes. Is it worth the effort? certainly. Tucked away in the lonely Orosi Bay, this UNESCO-protected bay boasts abundant marine life, perfectly framed by the natural arc jutting into the endless blue and towering rock formations created by a landslide. It's the kind of beach that changes a person
Fontane Bianchi, Sicily
Choosing twenty of the best beaches in Sicily alone is a thankless task, but I have very reliable information that Fontane Bianchi is an indispensable addition. The small town of 900 is about 12km from lofty Siracusa and beholds more than 3km of beach that gushes from the seabed with fresh water, making for one of the purest swims you'll ever take. This, combined with the white rocks that flank the cove, makes it a must-see. is not it?
San Vito Lo Capo, Sicily
Protruding from the northwest coast, San Vito lo Capo is one of those magical places where land and sea live in perfect harmony until they become one. The town features the impressive 15th-century Norman Arab Church of Santorio. The sea, sheltered from the summit of Monte Monaco from above, is so calm and clear that you may forget where you are and what brought you here. Never mind, keep floating.
La Vineglia, Tuscany
Have you ever walked through a forest that seems destined to take you deep into the strangest of places, only to find yourself in paradise? Look, I knew you looked familiar. Stretching for 7 kilometers along the southern coast of Tuscany, La Vineglia is a treasure at the end of the journey through one of the natural coniferous forests of the Maremma Natural Park. It is a protected area with white sands, clear waters and exotic beauty. See you there again.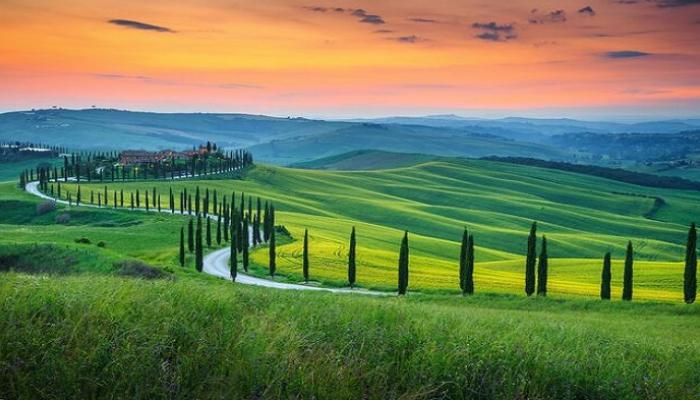 Cala Violina, Tuscany
The name comes from a local legend which asserts that you can hear a magical sound from the sand while walking on it. While it may be hard to hear with the summer crowds, try anyway at this half-moon bay in the middle of the Bandetti di Scarlino Natural Park.
Planning tip: In order to protect the melody, the Scarlino Tourist Office has established a limit on the number of visitors during the high season, which runs from 1 June to 30 September. Book on their website before you go, and get ready to sing.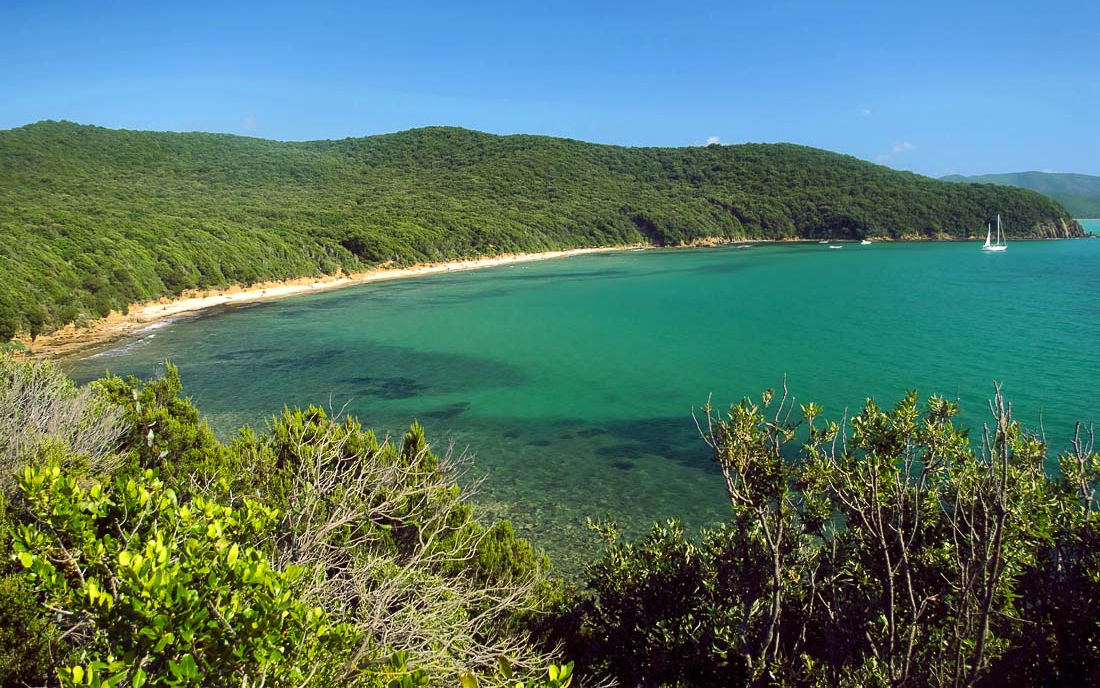 Palinuro, Campania
Some coasts get all the kudos. Although modern Amalfi dominates, going a little south on the Campania coast takes you to Cilinto, an area of ​​equally dramatic rock and beaches that will have you gatekeeper in no time. It's easy to understand why: whether it's the rugged Vicosila Beach or the sandy Saline Beach, there's a beach for everyone in Palinuru. Maybe we can let some people know the secret.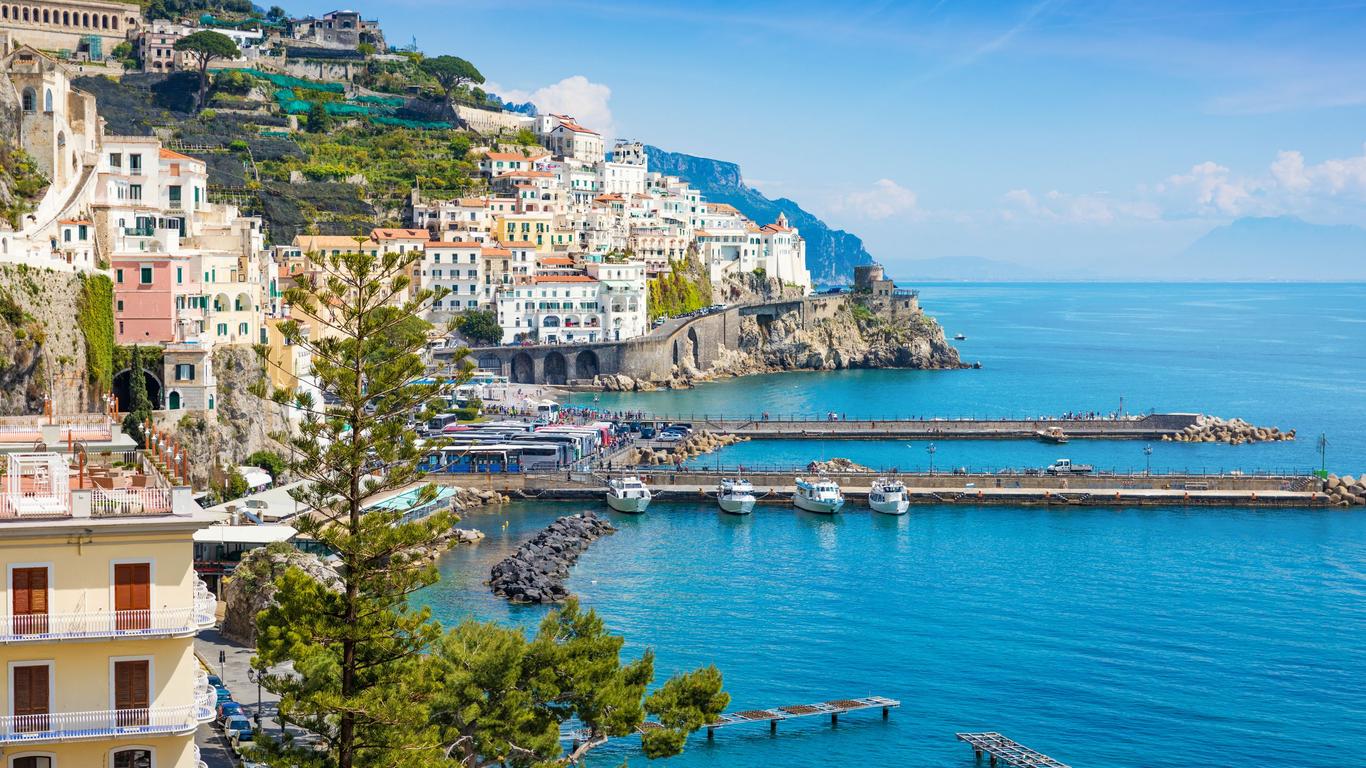 Spiaggia Nera, Maratea, Basilicata
If alien beauty is what draws you, how about a jaunt through the Mediterranean vegetation to a black volcanic sand beach? Far from much of the crowds is Basilicata in the southwest of the Italian coast (unless it's August - you've been warned). Enjoy real sunshine on the ebony rocks that keep the water warm for a little longer, and be sure to visit caves that contain legends of unfaithful lovers (Grotta della Ciabella) or impolite turtles (Grotta della Tartaruga).
Scalea, Calabria
Don't wait for your best friend to come back from his vacation in Italy and tell you about Calabria, the hidden gem that only he knows about. Defeat them at the last minute! Scalea is bigger, bluer, and more beautiful than you can imagine: the wide, clear sea will take you back to a time before you ever thought the world could be anything less than utterly wonderful. Plus, you'll be eating some of the tastiest (and hottest) foods on your vacation. Enjoy it, my wonderful friend!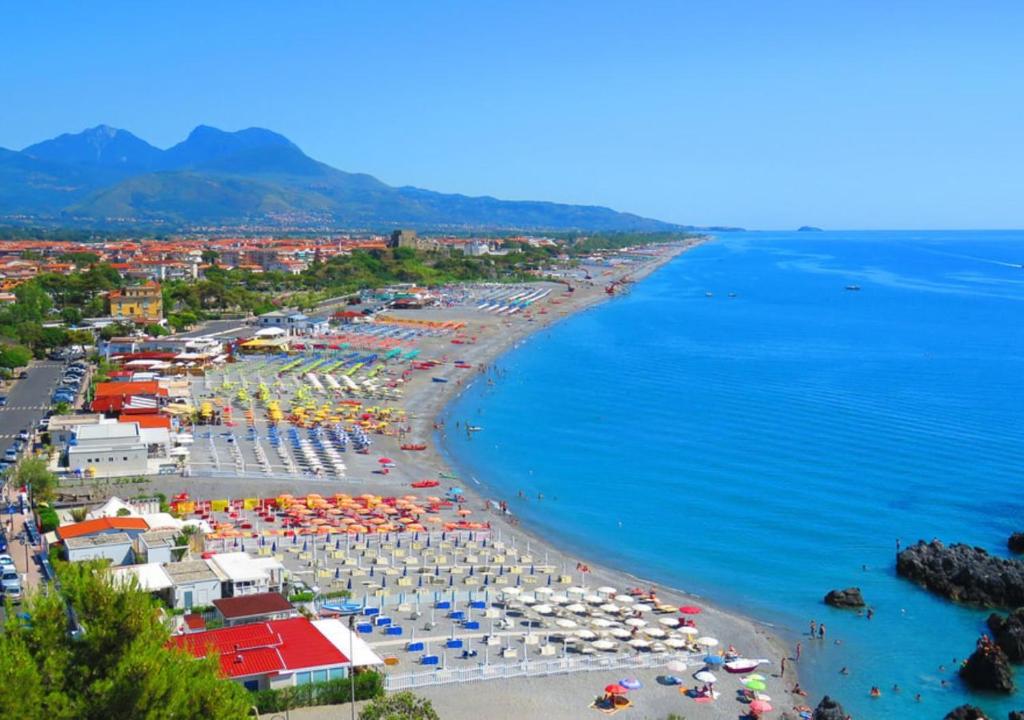 Tower dell'Orso, Puglia
It is an objective fact that Puglia possesses a definite and indisputable charm: anyone who goes there loses all concept of space and time by merely touching the sea. Evidence suggests that this is most likely to happen in Torre dell'Orso, which is such a beautiful beach that one can enjoy the charm it possesses without any problem. If you get lost, look for Les de Sorel, a rock formation in the bay that beckons you. But who are we fooling around, you're not at all lost, and you don't have anywhere else you need to go.
Pescolozi Beach, Puglia
This beach is located roughly at the very end of Puglia, before stepping out of the boot at Santa Maria di Leuca. It is often called the Maldives of Salento because the waters are so clear and crystal clear that it resembles an island paradise. But for those in the know, it's the opposite: the Maldives is known as Biskulozi in the Indian Ocean.
Rivera del Conero, Le Marche
Have you ever wondered how you end up somewhere as you look around? Head to any beach on the Riviera del Conero, easily accessible by bus from Ancona, and you're likely to feel the same way. From the wild beauty of Mezzavalle to the sweet melodies of Numana Alta, every part of this protected area feels like you've done something very good in life, at least once. Stopped by for a meal of the local moscioli (wild clams) and that might have been twice.
Le Ginestry, Friuli
I have introduced my undisguised love for the Friuli Venezia Giulia region on several occasions and will continue to do so for the foreseeable future. Go to the northeastern corner of Italy and find this sacred corner of the coast that always seems to have the right balance of sun and shade, laughter and silence. Give the Adriatic Sea the chance to work its magic and I am willing to bet that you will give your heart too.
This article was written originally in Arabic and is translated using a 3rd party automated service. ArabiaWeather is not responsible for any grammatical errors whatsoever.