Arab Weather - The weather forecast staff at the Arab Regional Weather Center is watching around the clock, increasing indications that large parts of northern Algeria may be affected by an active air turbulence that brings rain to large parts of it, and extends its direct impact to Tunisia by the end of the week, God willing.
Active turbulence of wide coverage
Heavy rain and possible torrential rain in several parts of northern Algeria
In the details, it is expected that the northern regions of Algeria will be directly affected by these weather fluctuations, as rain begins on the western regions of Algeria from the evening and night hours of Tuesday/Wednesday, so that these areas are subject to high rainfall at times and at intervals, with a high chance of torrential formation, as well as Rain will affect the central regions of Algeria on Wednesday and Thursday, April 13 and 14, 2022, and parts of its east, coinciding with the activity of dust-inducing winds in many regions.
The effects of weather turbulence will also continue on large parts of northern Algeria on Friday, with its focus on the eastern regions, where it is expected that these areas will continue to be affected by thunderstorms that cause rain showers of varying intensity, with alerts of torrential formation.
To read the best, download the Arabia Weather app from here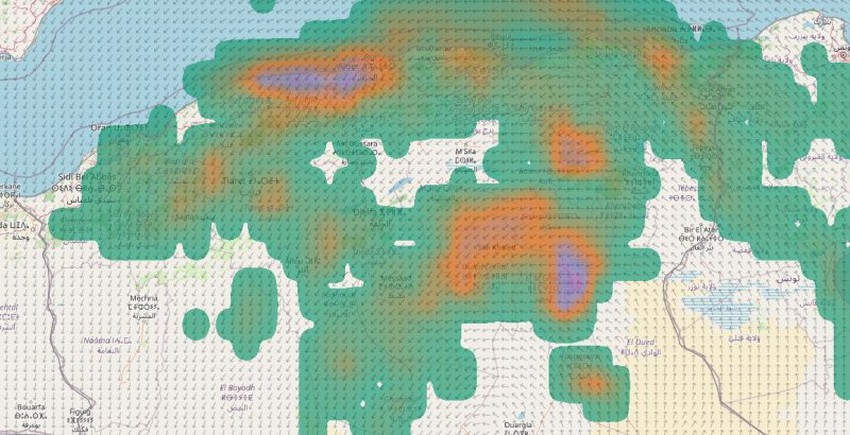 It is expected that this weather disturbance will affect the northern parts of Tunisia on Friday morning 04/15-2022 and extend during the night hours to affect many Tunisian regions, especially the western ones, while the chances of rain are concentrated in the south of the country during Saturday, God willing.
It may be accompanied by dust waves
Downward winds associated with thunderstorms
This type of cumulus thunderstorm clouds at this time of the year is often accompanied by the formation of descending air currents, which create dust waves and possibly local sand storms in the affected areas, causing a noticeable decrease in the horizontal visibility and sometimes its absence.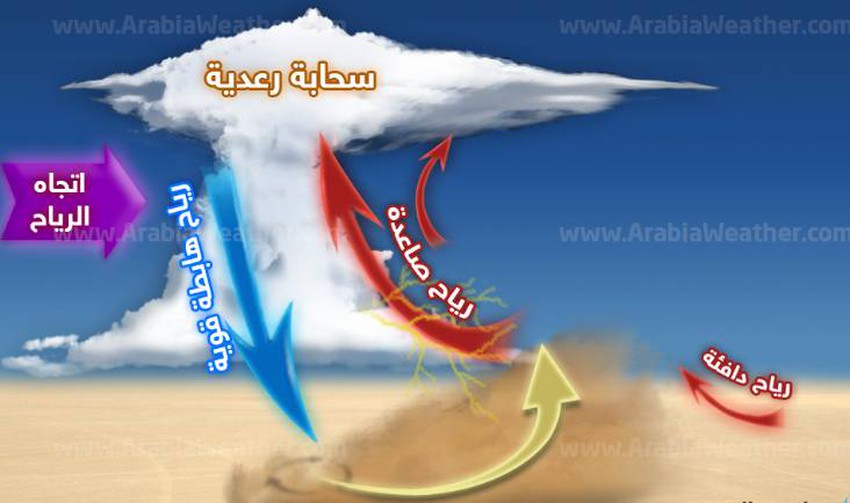 The science behind this air turbulence
This state of turbulence comes as a result of the extension of a cold air depression in the upper layers of the atmosphere towards the western basin of the Mediterranean Sea, in conjunction with the activity of a desert depression and the rush of a warm air mass coming from the south, which creates severe weather turbulence that creates a state of atmospheric instability that is forming As a result, strong clouds accompanied by heavy thunderstorms.
This article was written originally in Arabic and is translated using a 3rd party automated service. ArabiaWeather is not responsible for any grammatical errors whatsoever.