Weather of Arabia - Heat waves that can be classified as standard hit parts of the Arctic, and also witnessed a rapid shrinkage of sea ice in the Arctic Ocean, especially important parts of Siberia.
Laptev sea breaks records
After the Laptev Sea, located on the northern coast of Siberia, witnessed records last season, as it remained ice-free until the beginning of last November for the first time in history, the same sea comes again to break records in the speed of ice melting, as the whole region of Siberia, especially regions Coastal heat waves and temperatures exceeding the normal range by more than 25 degrees Celsius.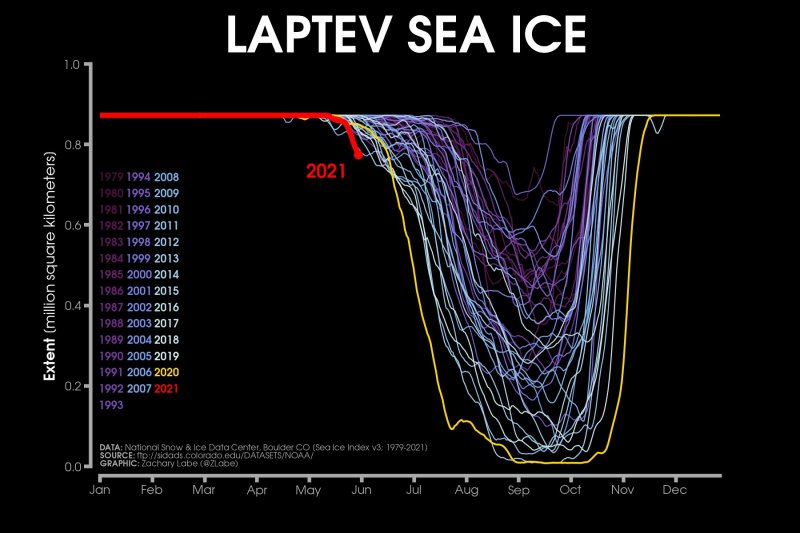 It is worth noting that the Laptev Sea plays an important role in generating ice coverage for the entire Arctic region and is a major source of sea ice in the Arctic, as the continued weakening of the ice in the Laptev Sea for a long time contributes to limiting the spread of sea ice in other parts of the Arctic Ocean.
What about the coming days?
In the context of expectations, it is expected that the northern parts of Siberia will be more affected in the coming days by the heat wave, especially the eastern parts of it, to significantly exceed its rates and temperatures touch the 30°C barrier, thus being warmer than the coastal areas of the Mediterranean.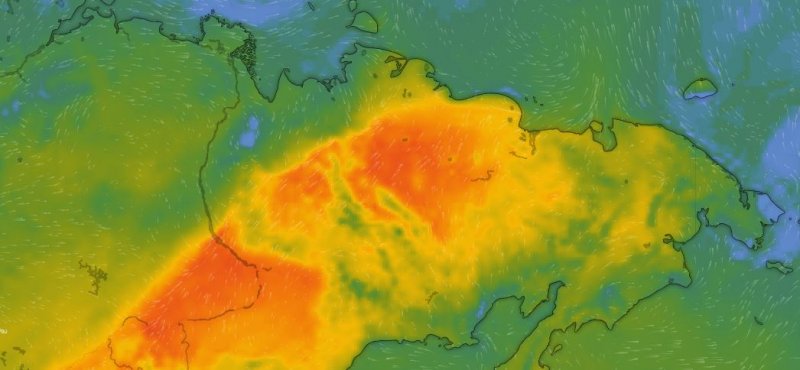 The latest record comes amid a series of abnormal heat waves and severe weather phenomena such as forest fires and drought in Siberia and the Arctic, which are linked to climate change, while Arab weather notes that what is currently happening in large parts of the world follows the so-called climate cycle, where it witnessed The last decade has seen an increase in temperatures over important areas in the Arctic and the areas of Greenland, areas that are classified as the main source of weather around the world.
This article was written originally in Arabic and is translated using a 3rd party automated service. ArabiaWeather is not responsible for any grammatical errors whatsoever.