Weather of Arabia - The death toll in Brazil rose to at least 36 people, according to the authorities, as the storms that began Monday caused the submergence of entire neighborhoods in the state of Rio Grande in southern Brazil, and sudden floods and landslides swept vast areas of land, leaving behind the wreckage of homes. Destroyer.
An extratropical depression hits Brazil
The weather system that struck Brazil is known as an extratropical depression, which is a deep area of low air pressure that is sometimes similar in shape to tropical cyclones, as they produce very heavy rains that often lead to floods, in addition to the high wind speeds that accompany them. .
However, central lows differ in many characteristics from tropical cyclones, including these paradoxes:
Tropical cyclones derive their energy from warm water and potential energy released through the condensation process, while midlatitude depressions derive their energy from horizontal temperature variations.
The center of tropical cyclones is warm, while the middle latitude lows are characterized by cold center lows because they are accompanied by a cold air mass in the upper layers of the atmosphere.
They are also characterized by the presence of air fronts that separate different air masses, while tropical cyclones lack air fronts.
Therefore, what Brazil is affected by is a deep depression that is completely different from tropical cyclones, and is accompanied by a highly effective air front that causes very heavy rains accompanied by thunderstorms, with expectations that its effect will continue for several days, making the situation worse.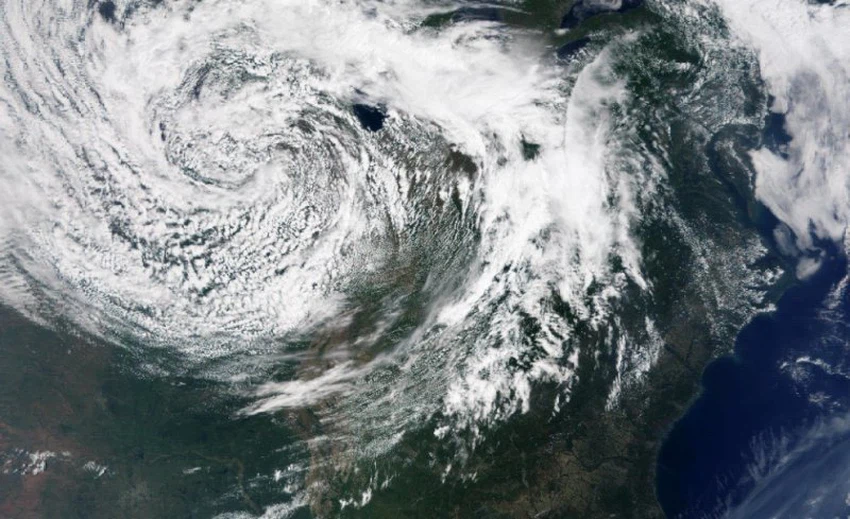 This article was written originally in Arabic and is translated using a 3rd party automated service. ArabiaWeather is not responsible for any grammatical errors whatsoever.