Arab weather - Jordan is living in an atmosphere as close to spring as possible, after moderate-temperature air currents with temperatures below their normal rates continue to rush towards the Kingdom, this atmosphere is expected to gradually decline as of Wednesday as a result of the control of a relatively hot air mass coming from the desert of the Arabian Peninsula, To bid farewell to the Kingdom, the temperate weather and the humid and cold nights.
Mild summer weather Monday
Mild summer weather prevails on Monday in the mountainous areas, and relatively hot in the rest of the regions, and temperatures are below their rates for this time of the year, and the weather is often sunny, while the winds are west to northwest, moderate in speed, active in the afternoon hours to raise the proportion of dust in The atmosphere, especially in the interior of the Eastern Badia.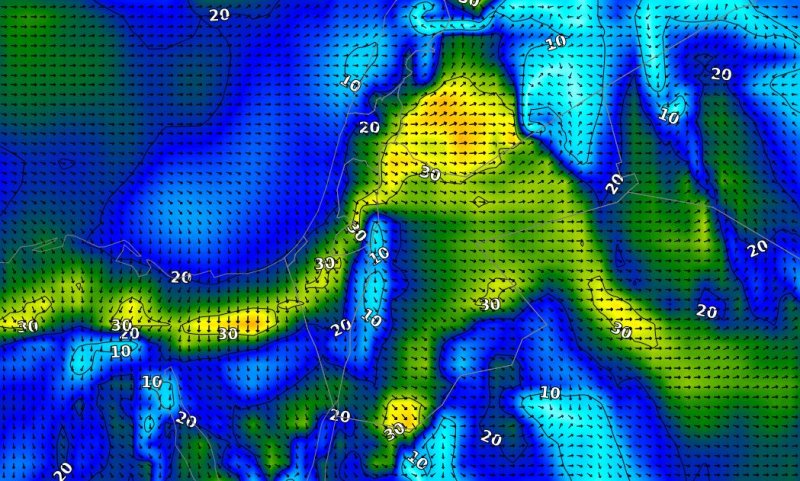 During the night hours , the weather is generally nice and humid, while it tends to get cold during the late night hours, especially in the mountainous areas and the plains.
What about the coming days?
All regions of the Levant, including Jordan, have witnessed, since the beginning of this month, normal summer conditions and temperatures around below their rates for this time of the year. This atmosphere is expected to decline gradually as of Wednesday as a result of the approach of a relatively hot air mass towards the Kingdom from the Arabian Peninsula, to rise The temperatures are clearly around a little higher than their usual rates. When reviewing the temperatures for the coming days in the capital, Amman, for example, we notice the expected gradual rise in temperatures on Wednesday and Thursday.
In contrast to expectations of a rise in temperatures as of Wednesday, but it is not expected to rise to the so-called heat wave, as expectations indicate that the temperature will not rise much above its rates, and in order for it to become a heat wave, the temperature must at least exceed its general rates by five degrees Celsius or more. For a period of three consecutive days or more, over a wide geographical area.
Read also | Jordan will witness the summer solstice tomorrow, announcing the official start of the summer season in the country.
This article was written originally in Arabic and is translated using a 3rd party automated service. ArabiaWeather is not responsible for any grammatical errors whatsoever.