Arab Weather - The latest output of the numerical weather models processed by the Air Operations Department at the Arab Weather Center indicates that Kuwait has been affected, as of Wednesday, in a limited state of atmospheric instability, so quantities of clouds appear at medium and high altitudes, interspersed with cumulus clouds where there is a chance of showers. Thunderstorms of rain in narrow and random geographical ranges, and it is not excluded that the showers are sometimes heavy in narrow geographical ranges.
Indications of the increasing impact of a state of air instability at the end of the week
According to the processed initial computer outputs, there are initial indications of an increase in the impact of a state of atmospheric instability on the country with the weekend, as the amounts of medium and high clouds increase in the atmosphere, and thunderstorms of rain fall in narrow and limited geographical ranges. Narrow geographic ranges, which may cause torrential rains and high water levels on the roads.
Atmospheric instability caused by moist air currents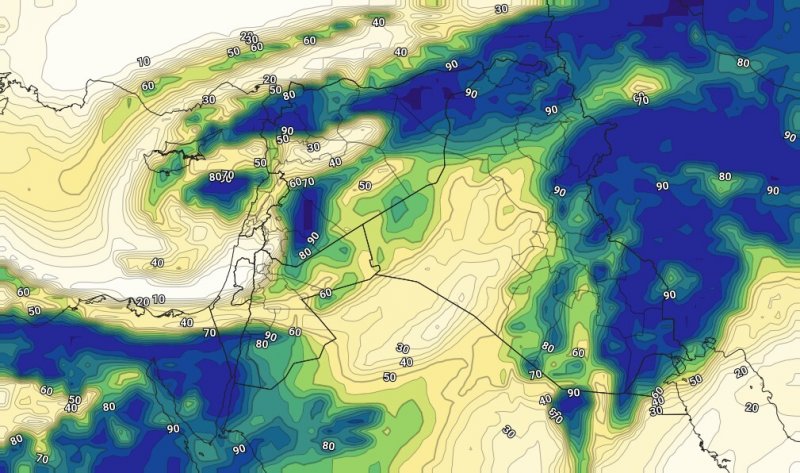 The reason that Kuwait was affected by a state of atmospheric instability at the end of the week is due to the presence of a hot air mass in the lower air layers, coinciding with the rush of large amounts of moisture in the middle and high layers of the atmosphere, working on this confluence to create unstable weather conditions, God willing.
For more news, download the Arab Weather app from here
God knows.
This article was written originally in Arabic and is translated using a 3rd party automated service. ArabiaWeather is not responsible for any grammatical errors whatsoever.