Arab weather - the various regions of the Levant live in a mild summer climate as a result of the control of an air mass over the regions of North Africa, extending to the south of the European continent and parts of its center, which allowed a cold air mass to rush towards the east of the European continent, resulting in a rush of an air mass less hot than usual Bilad al-Sham, this atmosphere is expected to continue on Sunday, with temperatures rising in the middle of this week, God willing, and here are the details:
Temperatures back to normal
Gradual rise in temperatures in the coming days
In the details, the temperatures will remain the same on Sunday so that the weather will be pleasant in the high mountainous heights, and hot in the rest of the regions, and the opportunity is ripe for local showers of rain on the coastal areas and some inland highlands, and during the middle of the week temperatures tend to gradually rise to return To its normal rates, relatively hot weather prevails in most areas of the Levant.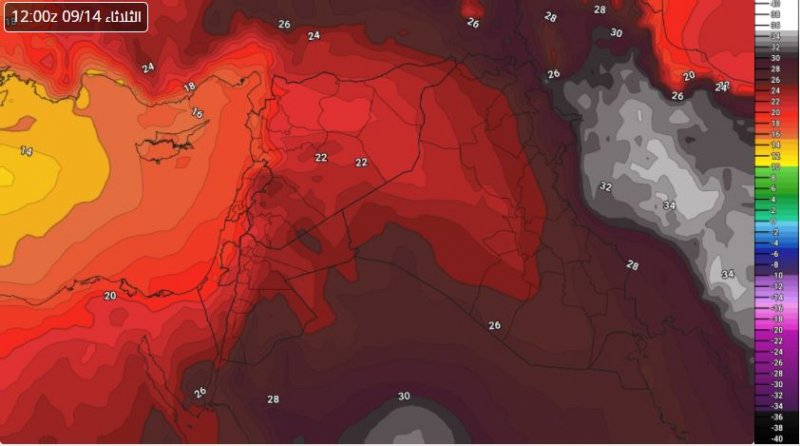 As of Monday/Tuesday night, temperatures rise compared to previous nights, with the weather remaining cold in the mountains and plains, and warm in the rest of the regions, coinciding with the continued high levels of humidity in the atmosphere to cover quantities of low clouds most of the heights of the Levant while it is in the form of fog. Over the high mountain peaks, which calls for attention from the low horizontal visibility in high areas due to fog during the early morning hours.
Read also:
When does winter time start in Jordan for the year 2021 AD?
- When does the winter time start in Syria for the year 2021 AD?
During the weekend, it is expected that temperatures will continue to decrease in conjunction with the approach of a moderate air mass to the region, reaching the limits of 26-28 degrees Celsius in large parts of the country. In the skies of the Levant, and the opportunity is ripe for scattered showers of rain in the coastal areas, especially during the morning hours.
Therefore, the Arab Weather website warns of thermal differences and cold weather at night, which contributes to an increase in the chances of infection with colds and seasonal diseases, especially for children.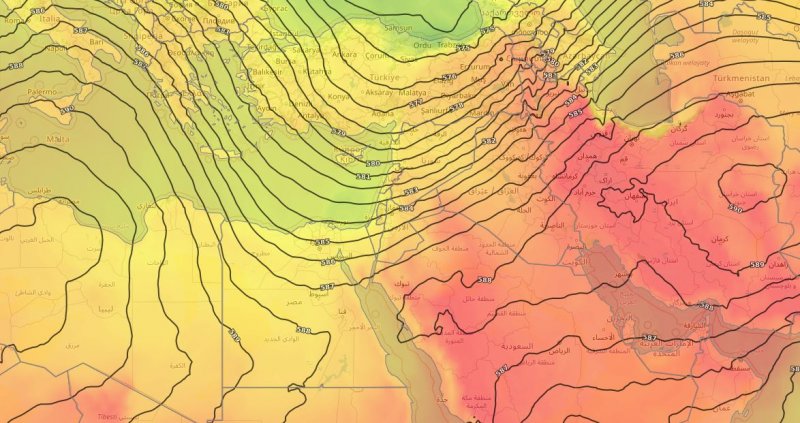 With the control of an air mass with temperatures below their normal rates, the weather is suitable for going out on trips and practicing outdoor activities, especially in the afternoon hours, especially in mountainous and coastal areas, taking into account the avoidance of direct exposure to direct sunlight for a long time.
This article was written originally in Arabic and is translated using a 3rd party automated service. ArabiaWeather is not responsible for any grammatical errors whatsoever.