Arab Weather - The countries of the Maghreb are affected by weather fluctuations that can be described as relatively strong, as many regions of the Maghreb countries are affected by instability during the week as a result of the deepening of a desert depression, which contributes to the rush of large amounts of moisture from the African tropics towards the region.
Great heat variation during the week
Cool start in the air
The countries of the Maghreb await many weather fluctuations, represented by a great temperature contrast between mild and hot weather during the week, as the region continues to be affected by an air mass with temperatures below its average for this time of year, and a moderate atmosphere prevails in the northern regions, and hot in the rest of the regions.
Hike on heat mid-week
The temperatures rise from the middle of the week, to become higher than their averages for such a time of the year in all regions, as the weather turns to become warm in the northern regions, and very hot in the rest of the regions, and a warning of the great variation in temperatures during most days of the week.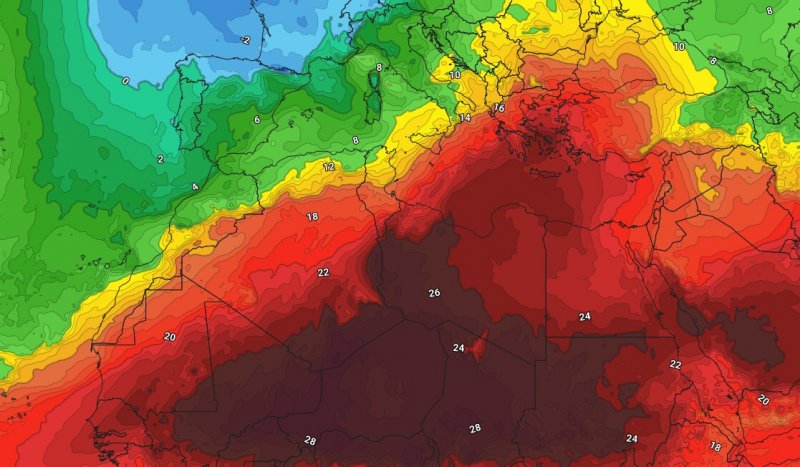 Details of the rainy situation in the Arab Maghreb countries
Heavy thunderstorms in large areas
Most areas of Algeria, Tunisia, northern Morocco and parts of western Libya are expected to witness a state of atmospheric instability and continue throughout the week, and clouds multiply, God willing, at different heights, becoming thunderstorms, and these unstable weather conditions are concentrated in the northern and coastal regions, and the rains are heavy Sometimes they are accompanied by showers of hail sometimes.
Active winds causing dust in some areas
Moderate winds blow with active gusts sometimes during the week, resulting from the deepening of the desert depression, where these winds raise dust and dust and thus reduce the horizontal visibility.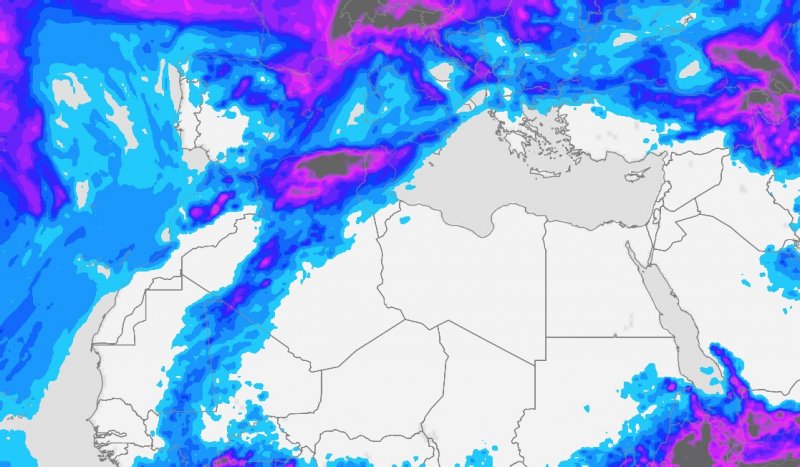 This article was written originally in Arabic and is translated using a 3rd party automated service. ArabiaWeather is not responsible for any grammatical errors whatsoever.