Weather of Arabia - Cases of atmospheric instability have continued in the northern parts of the Maghreb during the last period, as the weather systems acquired the spring shape and acquired its characteristics, amid indications of the continuation of these weather conditions for the coming period, so that the chances of precipitation remain incoming resulting from the deepening of desert air depressions God willing, to attract moisture from the African tropics towards the region.
Details of the rainy situation in the Maghreb
Rain over the northern region
It is expected that, God willing, the northern parts of the Maghreb will be affected, starting from this day, Wednesday, by air turbulence resulting from the formation of a desert depression over the Bashar region, to form strong thunderstorms locally accompanied by heavy rain.
The amount of rain will widen, starting from Friday
As the desert depression deepened further on Friday, the clouds become more active and the precipitation becomes more abundant and accompanied by thunder in some areas, and the precipitation becomes wider and more comprehensive, to include large parts of Morocco, Algeria, western Tunisia and Libya.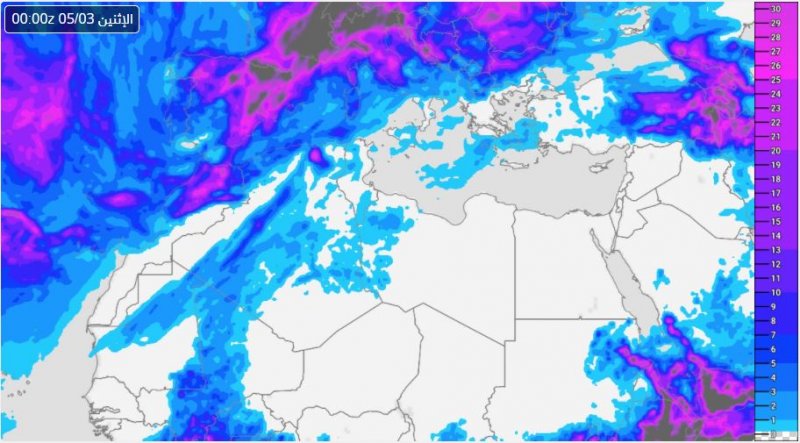 Strong winds that cause dust, dust and sandstorms
With relatively cold air currents rushing towards the region, this coincides with the presence of very hot air, the huge thermal differences and the deepening of the desert depression lead to the blowing of strong southwesterly winds, which work to form sand storms and dust storms and the low horizontal visibility and perhaps their absence in some areas Especially the desert.
Features of the weather systems that prevail in summer
The southern parts are more fortunate for rain
During the summer, these atmospheric systems change, as the ITCZ extends northward towards the southern regions of the Maghreb, and the humid monsoon spreads towards the region causing an increase in the amounts of relative humidity in the effective atmospheric layers, thus forming cumulus clouds that cause rain thunderstorms.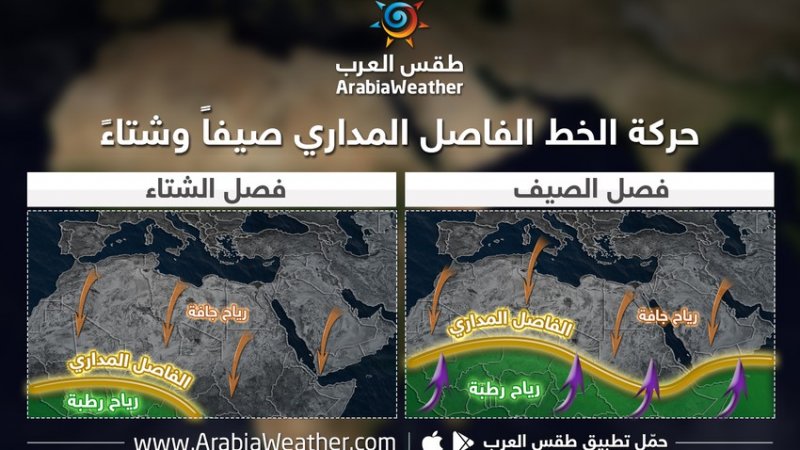 This article was written originally in Arabic and is translated using a 3rd party automated service. ArabiaWeather is not responsible for any grammatical errors whatsoever.