Weather of Arabia - Temperatures in western Canada rose to record levels in late June and early July, sparking wildfires and killing hundreds, especially in British Columbia. The rise in temperatures had repercussions on marine life as well.
Where the biologist "Christopher Harley" found thousands of marine life (mussels, oysters, starfish and snails) along the coast of the Salish Sea in western Canada, they were cooked to death during the deadly heat wave that hit the country, and he said that it is likely that they were There are millions more across the country.
Harley's team has recorded temperatures above 50 degrees Celsius at certain points amid animal habitats along the coast using infrared cameras, which have proven disastrous for the creatures.
The team also surveyed multiple coastlines including those in West Vancouver and on the Sunshine Coast, helping Harley calculate the size of the coastlines, and multiply the number of dead animals found in the areas examined by the total size of the habitat in the Salish Sea. He found that millions of animals had been cooked to death on those beaches.
Harley first realized that the heat wave had killed many tidal animals, which live where the land meets the sea, and said he was "stunned" by the stench of tens of thousands of dead animals that were carpeted on the beach.
Such animals can withstand temperatures of around 40°C for short periods of time, but the scorching heat and low tide can kill them.
Harley likened what happened to the mussels on the beach to the little boy who gets left in the car on a hot day, and gets stuck there until the parent returns, or in this case, the tide returns.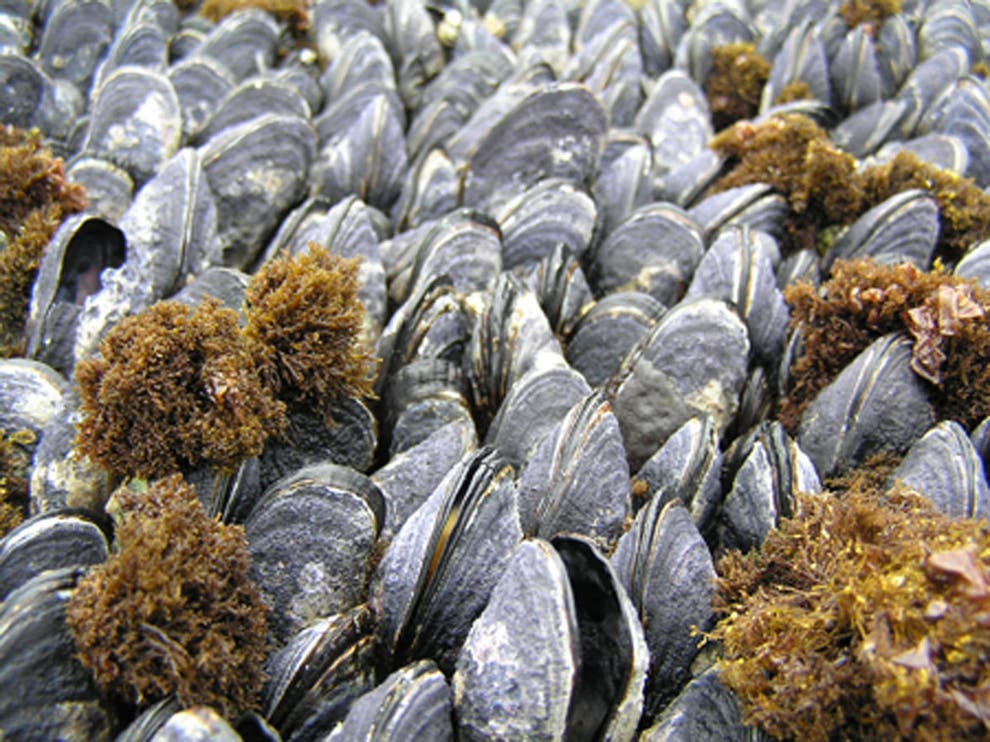 The losses caused by the death of mussels
The effects of the death of these marine animals go beyond the loss of life, as mussels and oysters help filter the sea, which means that their deaths will likely affect water quality, and recovery is unlikely to occur and numbers of these marine animals to normal for a year or two. Recovery could be difficult if climate change causes more heat waves in the region.
Harley urged the need to work harder to reduce harmful emissions and take other measures to reduce the effects of climate change, so that nature can restore itself.
This article was written originally in Arabic and is translated using a 3rd party automated service. ArabiaWeather is not responsible for any grammatical errors whatsoever.