A number of numerical models simulating the movement of air systems began to monitor the development of an orbital air system towards the southern part of the Arabian Sea during the period around mid-May, and the same models also indicated an opportunity to extend the influence of this air system to the parts overlooking the Arabian Sea (Sultanate of Oman and Yemen)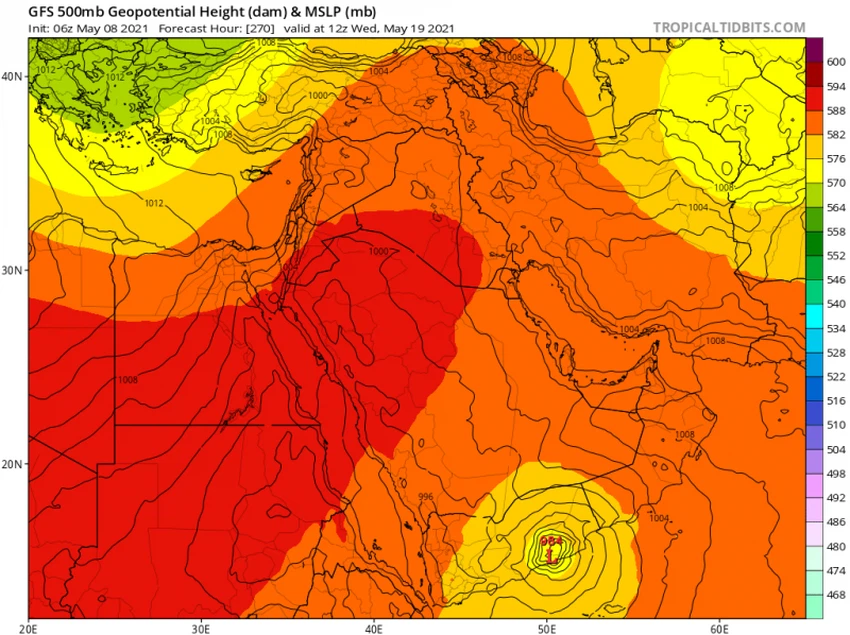 Perhaps the beginning of the rise in temperature in the southern region of the Arabian Sea is a major reason for the further development of this orbital system, in light of the shifting indicators of shear winds from the region during the coming period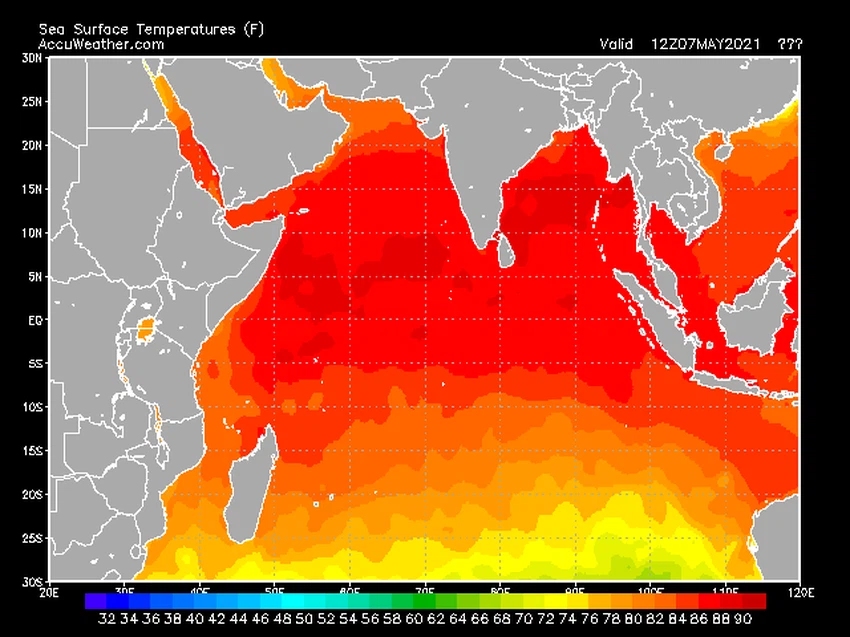 The continued development of this air system in the Arabian Sea may result in a number of multiple weather phenomena such as tropical depressions and even hurricanes, which would make cities and regions bordering the Arabian Sea vulnerable to danger. Therefore, it is advisable to follow the latest reports and bulletins issued on this topic, and bulletins and reports will be updated according to the latest Forecasts and analyzes generated by computerized models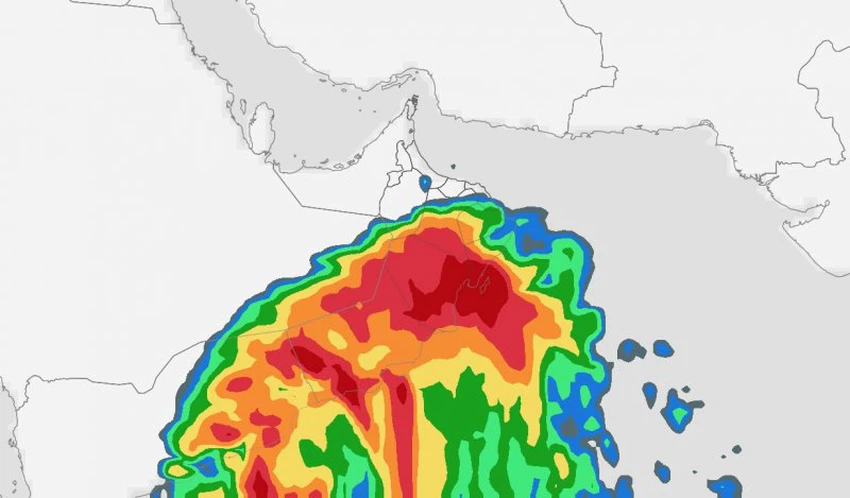 ArabiaWeather Company is not responsible for the material displayed or published in ArabiaWeather Blogs, and bloggers are therefore fully responsible for their writings.

ArabiaWeather Company shall not be responsible for any republication. The materials published in the "Arabia Weather Blogs" in the various media, which puts anyone who publishes these blogs in the name of the Arabia Weather or quoting the Arabia Weather under liability and legal accountability.
This article was written originally in Arabic and is translated using a 3rd party automated service. ArabiaWeather is not responsible for any grammatical errors whatsoever.