Weather of Arabia - The latest satellite images received at the Arab Weather Center indicate the concentration of the tropical state Bibargui in the south of the Arabian Sea, and it is clear that the deep thunderclouds revolve around the center of the storm, as its center is about 1,100 km away from the closest point of the Sultanate's atmosphere. The outputs of the computer numerical models indicate that the tropical state will continue its movement to the north during the next three days, towards the center of the Arabian Sea, with expectations of its deepening into a first-class hurricane.
Specialists in the Arab Regional Weather Center are closely following the surrounding weather conditions in the tropical state, which seem complex, which represents difficulty in determining a clear and decisive path for the tropical state at the present time. Where the specialists said that the movement of the tropical state during the next few days to the north towards the center of the Arabian Sea will make there a suitable environment for its development due to the high temperature of the Arabian Sea flat, in addition to its distance from the activity of the monsoon winds from the south, and therefore ideal shear wind conditions for its development to the degree of a hurricane.
They added that the deepening of the tropical system in the middle of the Arabian Sea will make the stratospheric easterly winds located in the upper layers of the atmosphere capable of displacing the tropical system to the north and northwest, but the behavior of the western waves coming from the north will directly control - God willing - the course of the tropical state. Some of the outputs of computer simulations indicate the approach of depressions in the upper layers of the atmosphere from the eastern Mediterranean and the Levant during the coming days, which attracts the tropical system to the southeast of the peninsula to directly affect the Sultanate of Oman.
While the outputs of other numerical models predict the deepening of the subtropical air rise over the Arabian Peninsula coinciding with the crossing of an upper wave north of the Indian lands, this air system - if it occurs - will direct the tropical state of the Indian / Pakistani lands, God willing.
Therefore, specialists in the regional "Arab Weather" center periodically review (around the clock) the outputs and analyzes of weather readings, and will issue updates if necessary.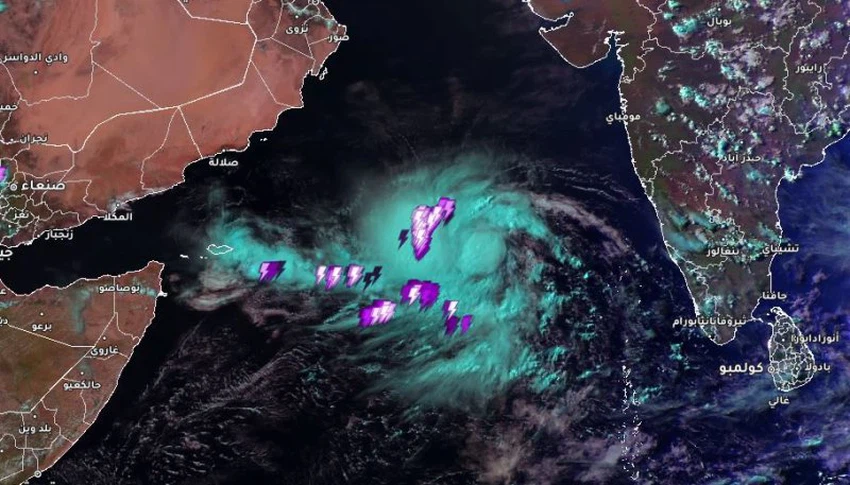 This article was written originally in Arabic and is translated using a 3rd party automated service. ArabiaWeather is not responsible for any grammatical errors whatsoever.