Weather of Arabia - Sinan Khalaf - God willing, it is expected that both Taif and the Makkah region, including the holy sites, will be under the influence of unstable weather conditions on Friday and Saturday, God willing.
Sometimes heavy and accompanied by showers
Thunderstorms expected on Taif and Makkah
It is expected that the impact of unstable weather will be renewed On both Taif and Makkah on Fridays and Saturdays, as cumulonimbus thunderstorms multiply at intervals, and the opportunity is gradually created for thunderstorms of rain, which may be interspersed with some heavy thunderstorms locally, and may be accompanied by showers of hail and activity of downward winds.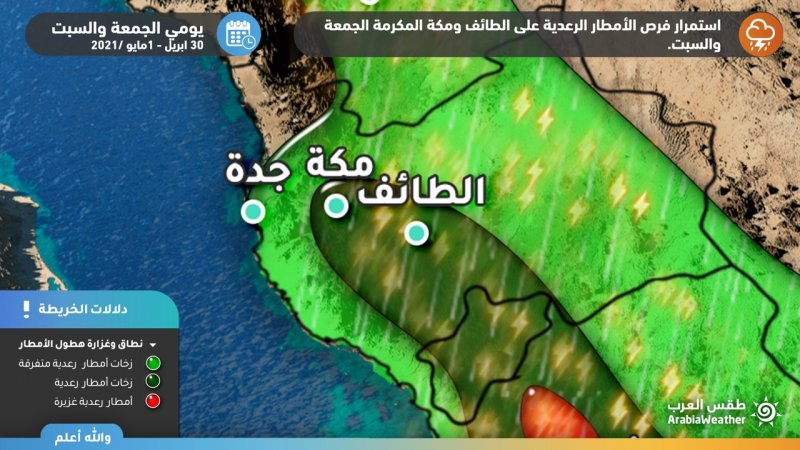 An important link to follow the development and movement of thunderstorms in the capacitive sky
Important warnings during the impact of the weather:
1- Danger of the intensity of thunderstorms
2- The danger of flooding in some valleys
3- The risk of cutting valleys and torrents
This article was written originally in Arabic and is translated using a 3rd party automated service. ArabiaWeather is not responsible for any grammatical errors whatsoever.