Weather of Arabia - Sinan Khalaf - The influence of the active eastern winds, known as the Saba winds, is expected to increase in the north of Makkah Al-Mukarramah region and parts of Al-Madinah Al-Munawwarah region, at dawn and morning on Monday and Tuesday, which may stir up dust and dust and decrease the horizontal visibility.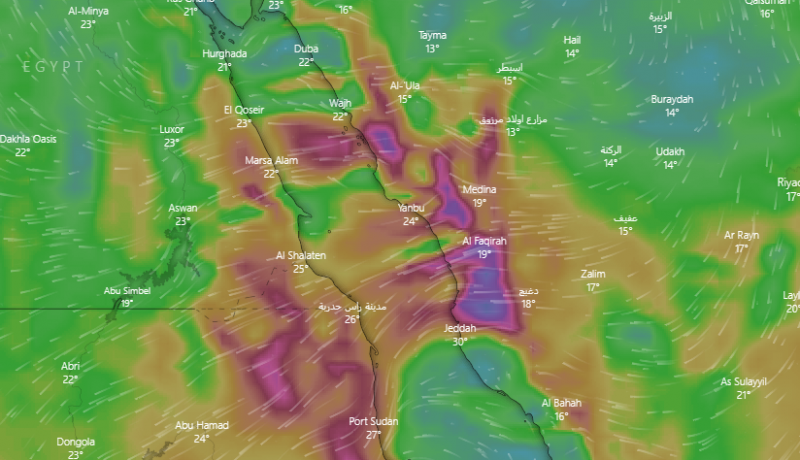 Caution for respiratory patients from increased dust concentration
This atmosphere requires patients with respiratory system and eyes to follow the necessary preventive measures to deal with such weather conditions to avoid complications, God forbid, due to the high concentration of dust in the airspace, and drivers also require caution and attention during driving due to the expected decrease in the range of horizontal vision.
What are the winds of boyhood?
It is reported that the Saba winds blow when the interior regions of the Kingdom cool, as the Red Sea areas remain warm and far from the influence of the cold air masses, which leads to the activity of these winds locally due to the horizontal thermal differences as well as the difference in the value of the air pressure.
This article was written originally in Arabic and is translated using a 3rd party automated service. ArabiaWeather is not responsible for any grammatical errors whatsoever.