Arab Weather - Sinan Khalaf - The weather forecast staff at the Arab Regional Weather Center is monitoring the latest developments in the Monsoon depression and its possible effects on the Kingdom of Saudi Arabia in the coming days.
Thunderstorms continue and intensify in the Empty Quarter
An opportunity for some rain clouds to extend towards the atmosphere from the south of the Riyadh region
It is expected, after God's will, that the humidity will continue to flow towards Oman and the Emirates and then the Empty Quarter desert in the Kingdom of Saudi Arabia, causing the formation of large amounts of convective thunderstorms that rain on a daily basis. In the sky of the Riyadh region, especially the southern sector, it may be associated with limited local rain.
Protect your business from climate change
Through the advanced "Weather Watch" software, you can obtain services that help reduce losses resulting from weather conditions by providing weather information and early warning for sectors that are significantly affected by weather conditions through the following link (click here)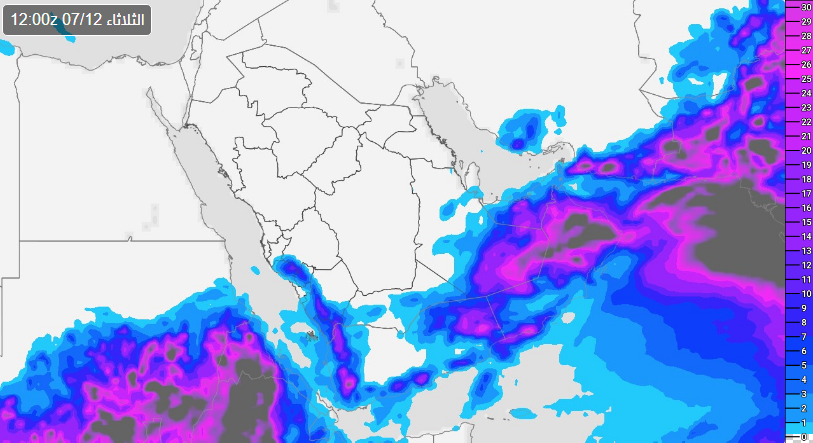 Dust may accompany thunderstorms in the Empty Quarter and the Riyadh region
This type of cumulus thunderstorm clouds at this time of the year is often accompanied by the formation of descending air currents, which create dust waves and possibly local sand storms in the affected areas, causing a noticeable decrease in the horizontal visibility and sometimes its absence.
This article was written originally in Arabic and is translated using a 3rd party automated service. ArabiaWeather is not responsible for any grammatical errors whatsoever.