Weather of Arabia - With increasing fears about forest fires that devour large areas of green land in several European countries in light of high temperatures and drought, Spain resorted to an old trick to confront this danger by recruiting a herd of goats and sheep.
The move is an old strategy of handing over areas at risk of wildfires to grazing animals, who gnaw and trample on dry vegetation, which in turn can accumulate as fire fuel.
And the authorities in Barcelona launched a herd of 290 goats and sheep, to achieve one mission, which is to eat as much vegetation as possible in a certain area.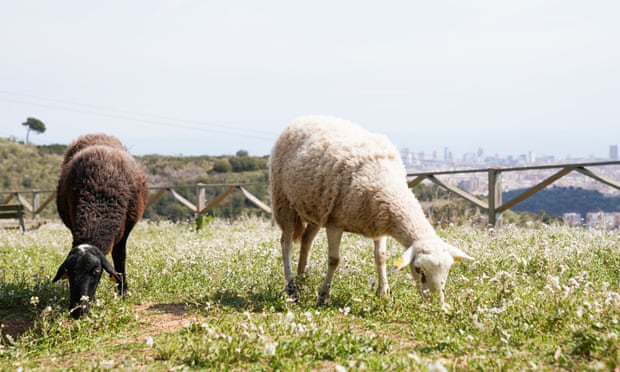 Parts of Spain adopted this strategy nearly two decades ago, when the southern region of Andalusia began paying herders to cross its green plains and valleys with their animals. Since then, the regional program has expanded to more than 100,000 animals, saving officials an estimated 75% of the cost of mechanically clearing land.
In Barcelona, the pilot project was launched in April in the Serra de Colserola Natural Park, which borders much of central Barcelona, an 8,000 hectares (20,000 acres) green land that sees an average of 50 fires annually, Eloy Badia said, Member of the Barcelona City Council for Climate Emergencies and Environmental Transition.
Fires are usually put out quickly, but the park is located in an urban area, surrounded by densely populated municipalities, which will have a significant impact on the lives of residents.
The pilot project concluded last month, with the animals ending up grazing 72 hectares of grassland, and plans are now being made to expand it to include up to three herds and possibly more green space in the city.
There are similar efforts in other regions of the world, including:
In California, where wildfires devastated more than 850,000 hectares last year, dozens of companies have contracted goats for targeted grazing.
In northern Portugal, 45 endangered Garano horses were credited with helping spare the Fia Brava reserve the devastating impact of the 2017 wildfire.
In the Canadian province of British Columbia, cattle were used to clear areas at risk of wildfires.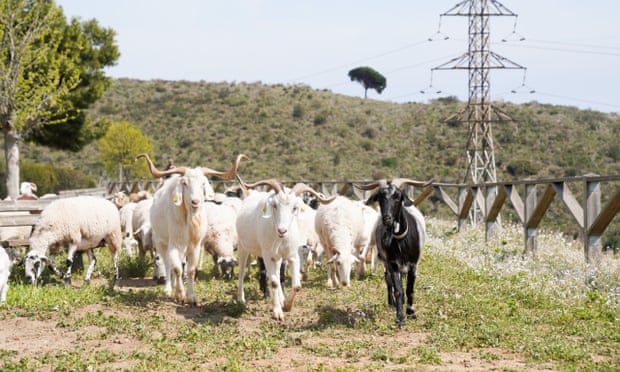 Grazing has brought other benefits: animals spread seeds and fertilize the soil as they move across terrain, and their relatively random feeding habits feed biodiversity by reducing the competitive advantage of some plants.
Research has indicated that targeted grazing can be effective when paired with other methods of forest fire prevention, such as mechanical clearing and controlled burning, said Julia Reuth Leduc, a researcher at the German Center for Integrative Biodiversity Research at the University of Leipzig.
This article was written originally in Arabic and is translated using a 3rd party automated service. ArabiaWeather is not responsible for any grammatical errors whatsoever.