Weather of Arabia - pleasant weather, green meadows and clean air, a country with a long history and rich culture, mixed with spring time with flowers and picturesque landscapes, this charming spring weather that characterizes Jordan, starting from late February until summer, attracts Arab citizens and visitors for recreation, How can nature and green spaces help improve mental health?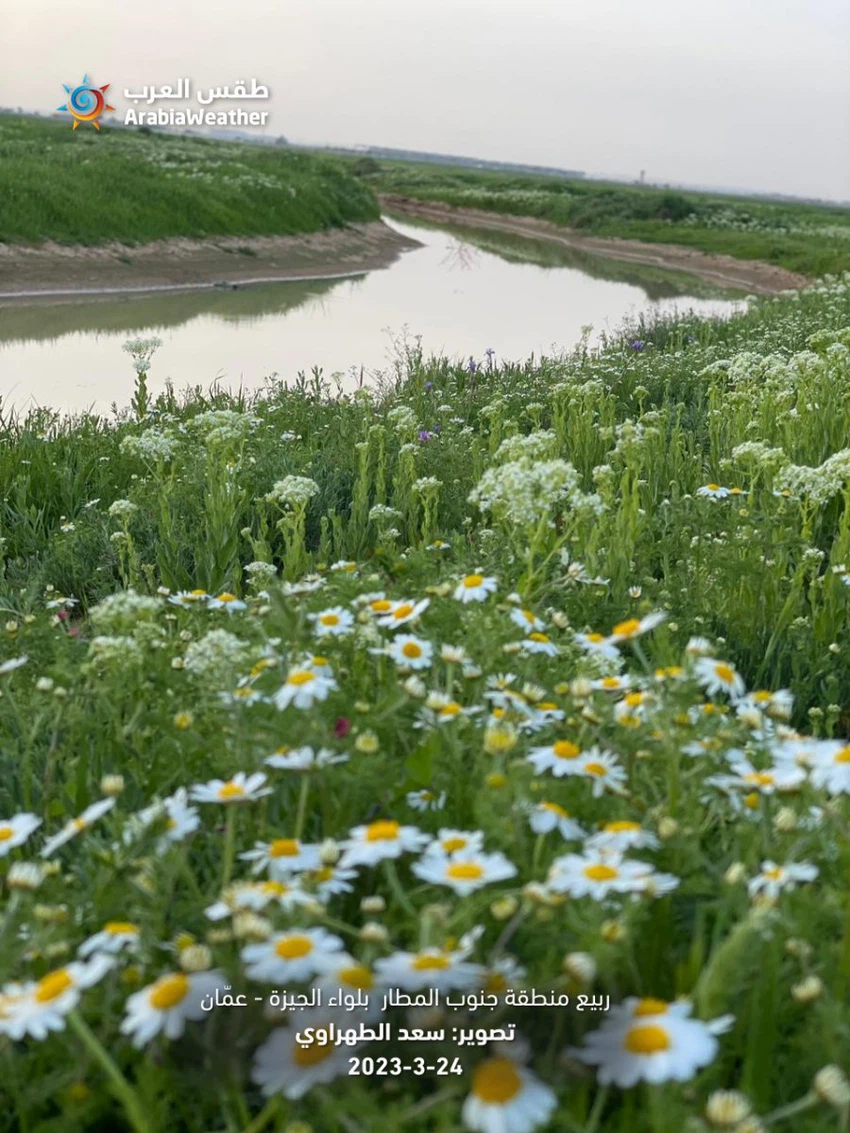 There is increasing evidence indicating that being in green nature has positive effects on human mental health, and these benefits include:
Reduce stress levels
Reducing rates of depression and anxiety
Reduce cortisol levels
Improve general well-being.
Improve memory and cognitive functions
Green spaces provide a buffer against the negative health effects of stressful life events.
It increases attention which in turn prevents negative thoughts and emotions
Here are some of the most attractive areas in Jordan for visitors during the spring season:
Al-Koura District: The Al-Koura District is located in the southwestern part of Irbid Governorate, north of Jordan.
Umm al-Naml area: or as some call it the land of the "Teletubbies" located in the Koura District in northern Jordan.
Wadi El-Rayyan: It is located in the largest village of the Koura District, which is the village of Jdita, located in the southwest of Irbid Governorate.
Bani Kinana District: It is located in the northwestern part of Irbid Governorate.
Barakat al-Arayes: The pool of brides or brides is located in the village of Malka of the Bani Kinana Brigade in the city of Irbid.
Dar Al-Saraya Museum, and the Antiquities Museum in Irbid.
Umm Qais town in Irbid.
Munif's head.
Tabaqat Fahel: an archaeological site located 50 km from Irbid Governorate, in northern Jordan.
Barqash Forest: It is located in northern Jordan within the Ajloun mountain range, south of Irbid governorate. It is famous for Barqash hill, which rises approximately 875 meters above sea level.
Arjan district, located in the governorates of Irbid and Ajloun.
Salt Valley.
Spring may be the most beautiful season, but every season in Jordan has a special beauty. To visit Jordan, find out the details from here
This article was written originally in Arabic and is translated using a 3rd party automated service. ArabiaWeather is not responsible for any grammatical errors whatsoever.