Weather of Arabia - The city of Salalah is affected every year by the monsoon winds "monsoon" laden with mist and light rain, which contribute to the formation of fog. The "Salalah Autumn" usually extends from mid-June until the end of September, and thus constitutes an important attraction, especially for the residents of the Arab region who experience hot weather in the summer.
From Sunday
Early Autumn Dhofar Activity
According to forecasters in the Arab weather, it is expected that the autumn of Dhofar will be active early this year, as it is expected to start on Sunday, 22-5-2022, God willing. They added that general indicators, according to the seasonal bulletin issued, indicate an active autumn expected in the Dhofar Governorate.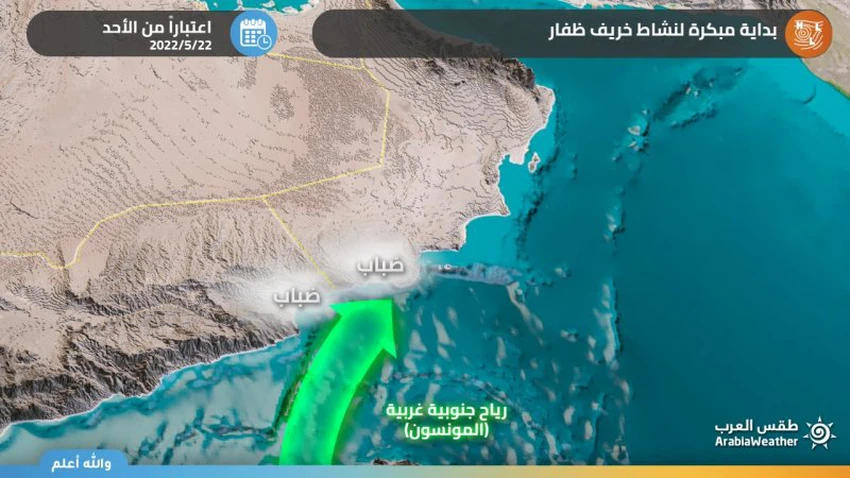 It is noteworthy that the coasts of Dhofar and the city of Salalah are affected scientifically by this phenomenon, as a result of the occurrence of what is known as the phenomenon of the rising current of water, during which cold water is withdrawn from the depth to replace the warm water on the surface, and with the presence of the temperature difference between the monsoon winds and the surface of cold water causes this to form clouds Autumn combined with the terrain of the mountains of Dhofar Governorate.
This article was written originally in Arabic and is translated using a 3rd party automated service. ArabiaWeather is not responsible for any grammatical errors whatsoever.