Arab weather - It is expected that the Sultanate, God willing, will remain under the influence of unstable weather conditions on Thursday, accompanied by thunderstorms and hail in many areas, and these details:
If you are browsing from your phone, you can download the Arab Weather application, which provides accurate weather forecasts for thousands of regions in the Sultanate, click here.
Weather fluctuations renewed on Thursday
Rain accompanied by thunder on the Hajar Mountains and the surrounding areas
In the details, it is expected that moist currents will continue to rush towards the Sultanate's atmosphere from the Arabian Sea in the low and middle layers of the atmosphere, which leads to the emergence of unstable weather conditions, as a result of which quantities of rainy cumulus clouds arise on the parts of the Hajar Mountains, especially during the afternoon and evening, and the rains will be heavy Sometimes accompanied by showers of hail and thunder as well.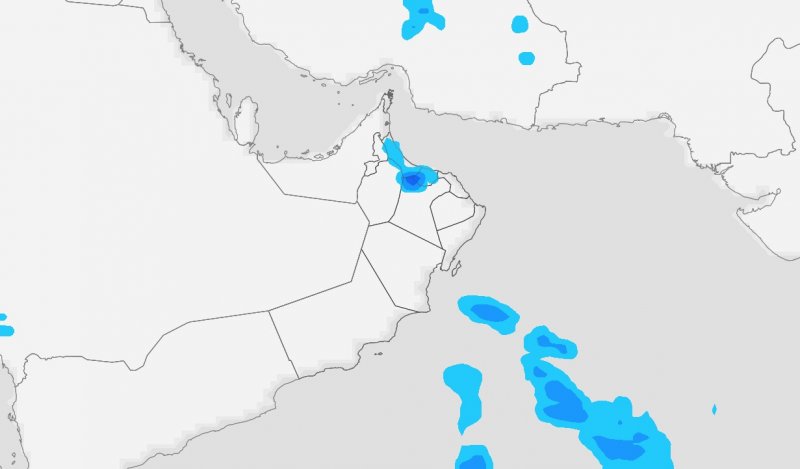 These clouds are expected to extend to the areas adjacent to the Al Hajar Mountains, especially the Western and Middle Stones. With the evening hours, some of these clouds are expected to extend towards the coastal areas of the Sea of Oman. They will be heavy in some geographical areas, which leads to the flow of valleys.
In terms of temperatures, it is expected that temperatures tend to drop significantly to become 4-6 degrees below their average for this time of the year, so that temperatures tend to get colder during the night hours.
This article was written originally in Arabic and is translated using a 3rd party automated service. ArabiaWeather is not responsible for any grammatical errors whatsoever.