Arab Weather - The latest numerical models treated internally in Arab weather indicate an expected continuation of the local formations of rainy clouds on the Hajar Mountains on Friday, with a noticeable decline in the area and intensity of rain on Saturday to become in narrow geographical ranges, and in the details:
Areas covered by rain forecast Friday and Saturday
Thunder rain sometimes
Chances of thunder clouds will continue to form on the Al Hajar Mountains on Friday, with their concentration on parts of Al Buraimi Governorate and some narrow geographical areas located in the north of Al Dakhiliyah and Al Dhahirah Governorates. In some areas, there will be a noticeable retreat on Saturday in the area of local formations on the Hajar Mountains to become in narrow geographic ranges, especially in the middle stone areas.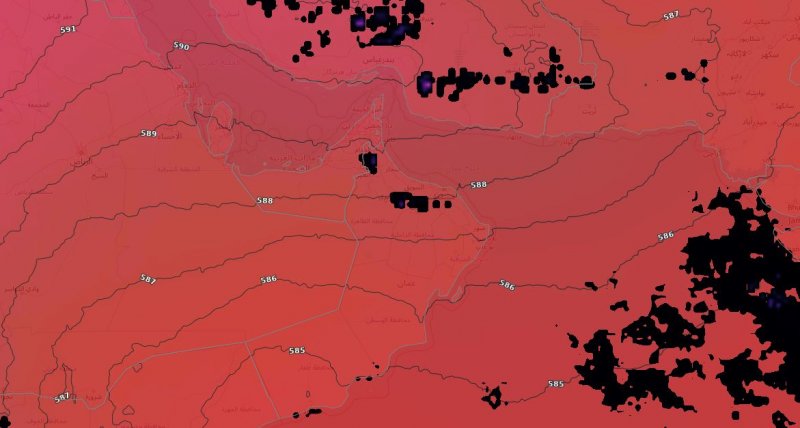 And it is not enslaved with the hours of the afternoon and Friday evening, the extension of rain clouds towards the neighboring and desert areas, it may be interspersed with some heavy thunder showers locally, and may be associated with the activity of the downward winds that raise the dust waves. , coinciding with the continuation of temperatures below their normal levels, God willing.
Arab Weather advises everyone to follow up on updates to know everything new about the latest developments in the weather, and we also put in your hands a link to satellite images to follow the development of thunderclouds, moment by moment.
This article was written originally in Arabic and is translated using a 3rd party automated service. ArabiaWeather is not responsible for any grammatical errors whatsoever.