Arab weather - With the depression of the atmosphere moving away from the Sultanate's atmosphere, the semi-tropical air altitude returned to dominate the Sultanate's atmosphere again, so that the atmosphere was stable throughout the regions of the Sultanate, and the computer modeling maps operating in the Arab weather indicate that the same air altitude continues to dominate throughout the current week at least. And here are the details:
If you are browsing from your phone, you can download the Arab Weather application, which provides accurate weather forecasts for thousands of regions in the Sultanate.
Stable weather in all regions
The semi-tropical high is dominating the Sultanate's atmosphere again
Regarding the details, it is expected that all regions of the Sultanate of Oman will live under the weight of stable weather, where there are no chances of rain for the whole of the current week at least, God willing, as the subtropical air rise extends from the surface of the earth to a height of approximately 15 km, causing the humid waves to be repelled both from The south coming from the Arabian Sea or the cold and wet masses coming from the north.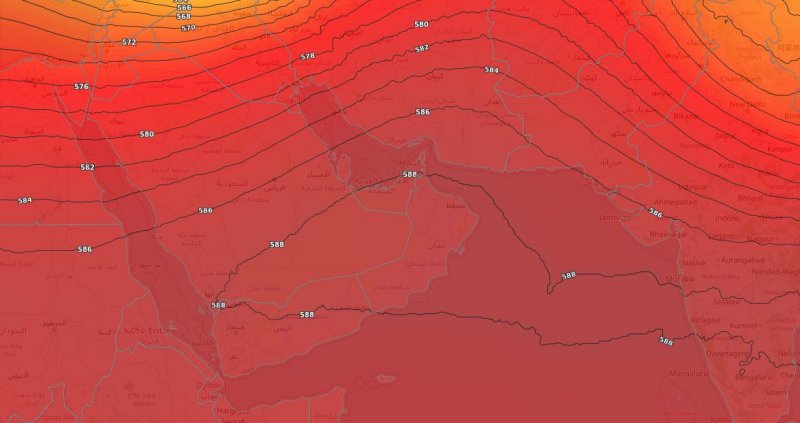 Thus, the high layers remain unprepared for the development of clouds and cases of atmospheric instability, so that this air system makes the mountains of the Sultanate or other areas within the scope of an air-stable region and far from any air activity.
Read also:
Learn about the details of the amounts of rain falling on the states of the Sultanate of Oman during the impact of the Renaissance Trench
This article was written originally in Arabic and is translated using a 3rd party automated service. ArabiaWeather is not responsible for any grammatical errors whatsoever.