Arab Weather - The computerized models in the Arab Weather Center indicate an expected continuation of the control of the semi-tropical air altitude over the Sultanate's atmosphere during at least the next ten days, so that there will be no chances of rain in all regions, God willing.
Scientific reason
An air altitude casts a shadow over the Sultanate's airspace
In the details, all parts of southeastern Arabia are witnessing an intensification of the pressure of the subtropical atmospheric high that extends from the surface of the earth to a height of approximately 15 km, causing the damp waves to be repelled, whether from the south coming from the Arabian Sea or from the cold and wet masses coming from the north. The higher layers remain unprepared for the development of clouds and conditions of atmospheric instability, so that this air system makes the mountains of the Sultanate within the scope of an air-stable region and far from any air activity.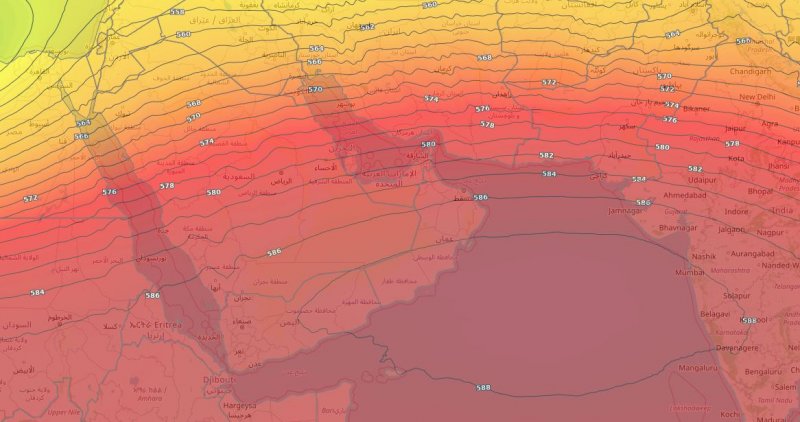 Weather forecasts and computerized numerical models indicate that stable weather will continue over the region for at least the next week, as the air rise will remain in control of the region and build a center over the Arabian Peninsula, pushing the moisture of the Arabian Sea away from the region's atmosphere.
We ask God Almighty to water us with rain and not make us despondent
This article was written originally in Arabic and is translated using a 3rd party automated service. ArabiaWeather is not responsible for any grammatical errors whatsoever.