Weather of Arabia - The Al-Sharah Mountains are one of the most wonderful natural places to visit in Jordan, and are distinguished by their stunning scenery and rugged mountainous areas that extend over large areas, providing an exceptional adventure experience and exciting challenges provided by the nature of the region.
Adventure trips in the Sharah Mountains
You can start the adventure trip in the Al Sharah Mountains by taking a trip on foot, as this area is characterized by beautiful landscapes and rugged rocky areas that raise a challenge to explore, and it is possible to climb on the mountains to enjoy the stunning views from the top.
It is also possible to take safari trips, touring motorcycles and horse riding, where it is possible to explore the wide area and enjoy the scenic views of the Al Sharah Mountains. It is also possible to take paragliding flights and fly in the sky to enjoy the views of the mountains and valleys from above.
And speaking of the atmosphere of the region during the spring, the temperatures rise slightly, but the characteristic of the atmosphere remains cold during the night hours, and some areas may cover grasses, flowers bloom, and weeds grow that usually do not last long due to the lack of rain and the rocky nature of the region.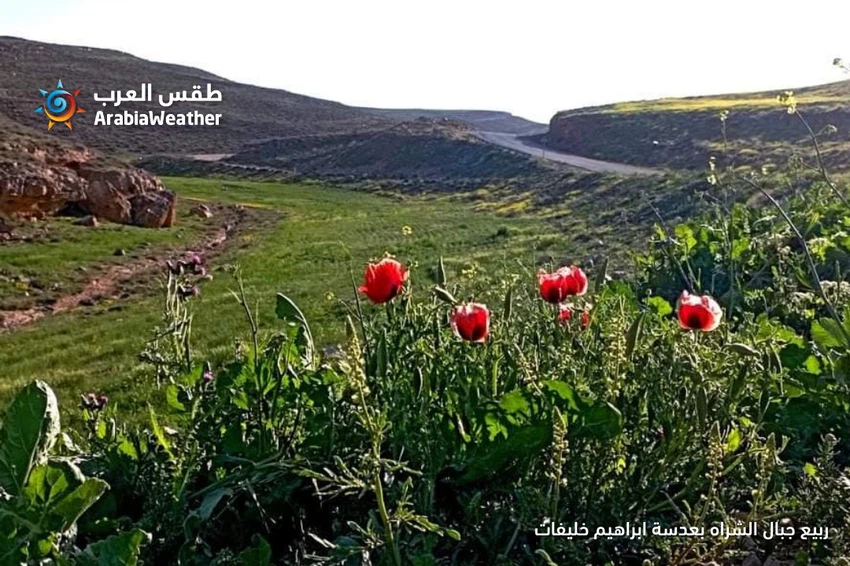 The snow of the Sharah Mountains
The Al-Sharah mountain range in the south of the Hashemite Kingdom of Jordan is distinguished by its high altitude above sea level, with some peaks reaching nearly 1750 meters above sea level, which gives these areas a remarkably cold climate in winter, and moderate in summer in terms of temperatures, and snowfall usually recurs over Al-Sharah Mountains in the winter because of their high altitude above sea level.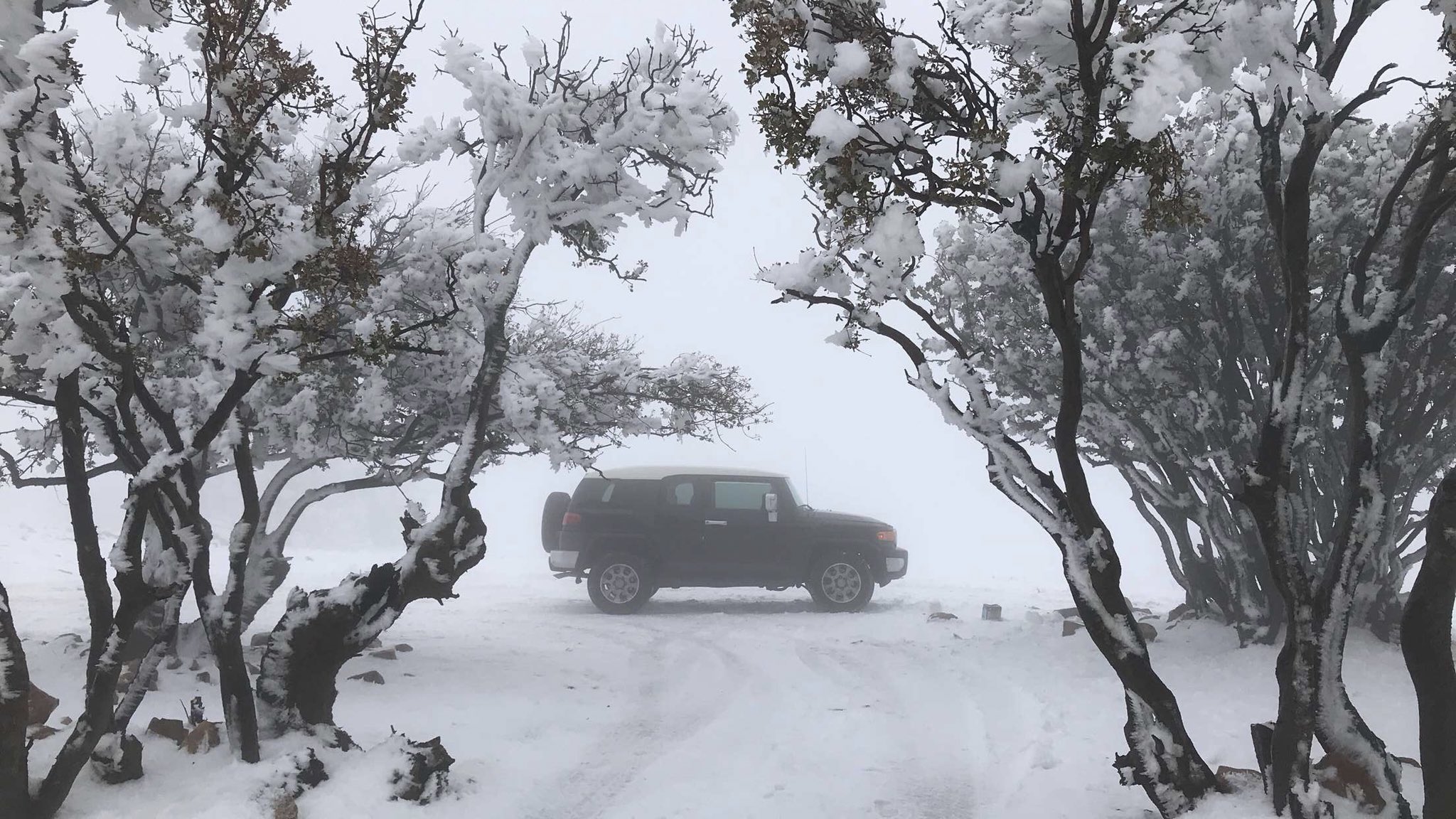 Enjoy visiting Jordan and its distinctive natural areas, more details from here
Where are the Jordanian Shera Mountains located?
The Al-Sharah Mountains are located in the north of Ma'an Governorate, in southern Jordan, and extend from Al-Shoubak to Ras Al-Naqab, located 38 km from Ma'an. Wadi Musa, and Shobak.
(The Samrawy Hills, along the Al-Sharah Mountains. Photo: Jihad Al-Budour)
This article was written originally in Arabic and is translated using a 3rd party automated service. ArabiaWeather is not responsible for any grammatical errors whatsoever.