Weather of Arabia - The Bay of Bengal is witnessing an early and strong start to tropical cases, as last March recorded two tropical cases, and weather maps, through special models to simulate atmospheric pressure values, indicate expectations that a new tropical situation will form by the end of this week, which is expected to cast a shadow over the southern subcontinent. India, God willing. Here, the weather of Arabia stands for the most prominent reasons behind this, after the will of God.
Continuation of the global Lanina style
In the details, the La Nina phenomenon is still ravaging the tropical region of the Pacific Ocean, which would push the humid eastern tide that will come, God willing, from the western Pacific Ocean through the China Sea to the Bay of Bengal. These weather conditions provide a fertile and incubating environment for the emergence of tropical conditions in Bay of Bengal.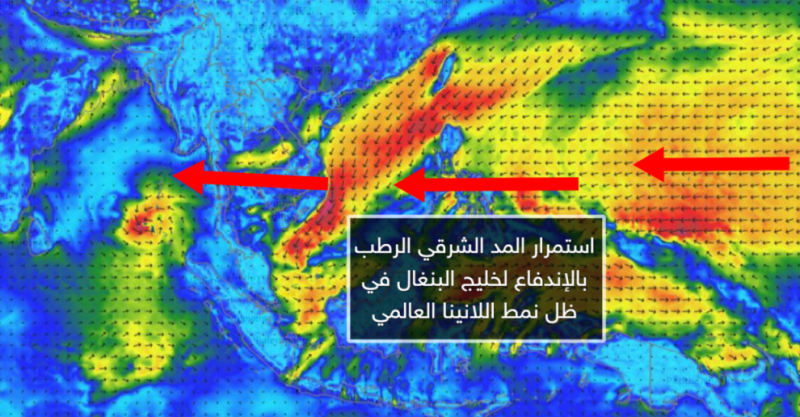 The effect of the La Niña phenomenon extends towards the Indian Ocean, as it indirectly leads to an increase in the surface water temperature in the eastern section of the Indian Ocean (-IOD), where the growth and development of tropical conditions depends mainly and largely on the presence of a water body with a depth of more than 60 meters and water temperature. 27°C or more and hot water is the fuel for these orbital systems. Returning to the Bay of Bengal, we find that the surface water temperature reaches 29-31 degrees Celsius, which is very suitable and ideal for the process of forming tropical states.
It is worth noting that the Earth has natural ways to dispose of its thermal energy reserves and maintain its thermal balance, including the drainage of thermal energy through the formation of tropical states. It was found that hurricanes convert one-third of the thermal energy stored in the Earth into kinetic energy.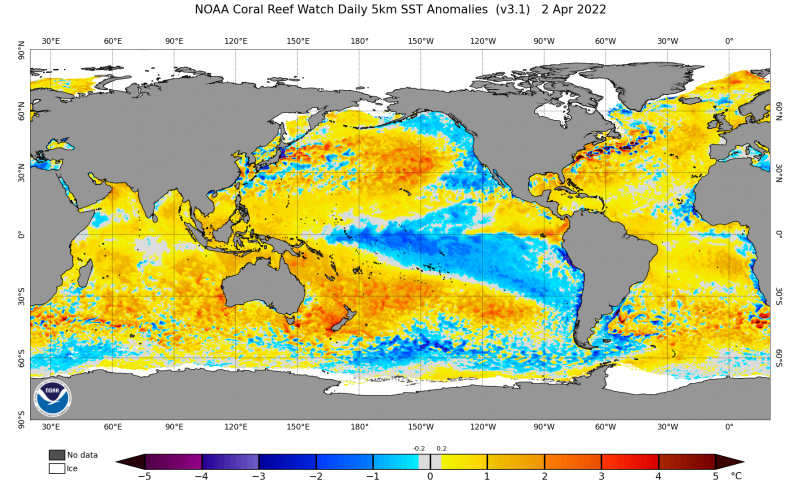 Ventilation of the active portion of the MJO in the Bay of Bengal region
The influence of the MJO on the tropics is evident, and during the month of March during the activity of the Kelvin wave associated with the tropical oscillation, this had a great impact on stimulating two tropical states in the Bay of Bengal region.
This article was written originally in Arabic and is translated using a 3rd party automated service. ArabiaWeather is not responsible for any grammatical errors whatsoever.