ArabiaWeather - For more than four days, news sites and social media sites were crowded with coverage of the accident of stranding of the huge container ship Evergiven and its decline in a major commercial corridor in the Suez Canal , which led to blocking traffic and disrupting commercial transport through the canal.
Even in space, and from the International Space Station 400 kilometers above the ship, all eyes turned to Evergiven, where Russian astronaut Sergey Kud-Svershkov, who has lived and worked on the International Space Station since October, shared photos taken from his orbital position. The famous Evergreen ship suspended in the Suez Canal.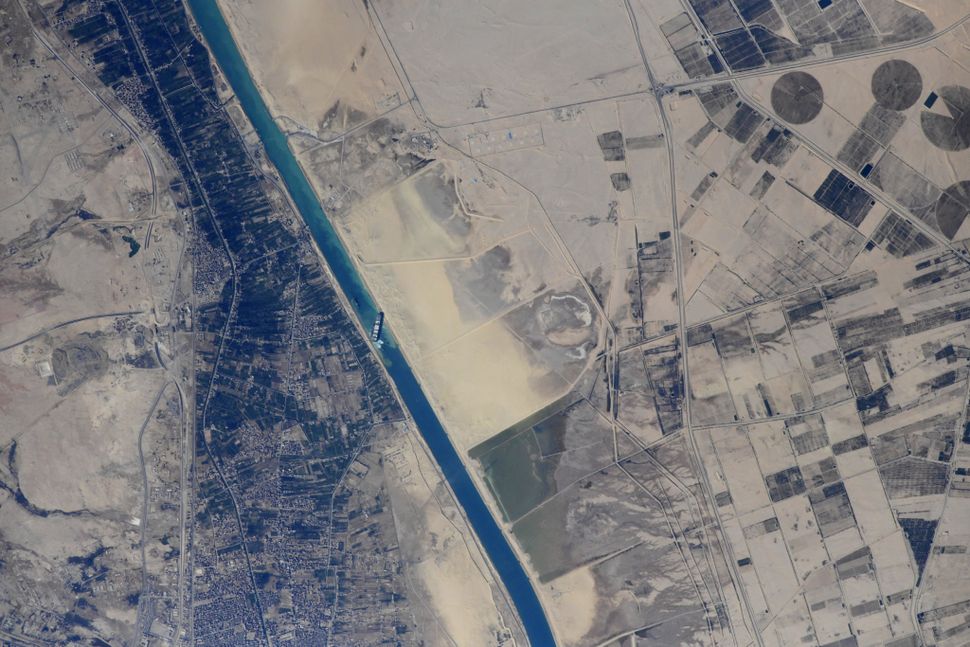 (Satellite images of the huge ship stranded in the Suez Canal that were visible from space)
The satellites also monitored the situation, and the following is a picture taken from the satellite on March 21, 2021, before Ever Given was suspended, and a picture on March 25 after the accident shows the accumulation of ships waiting to pass through the Suez Canal.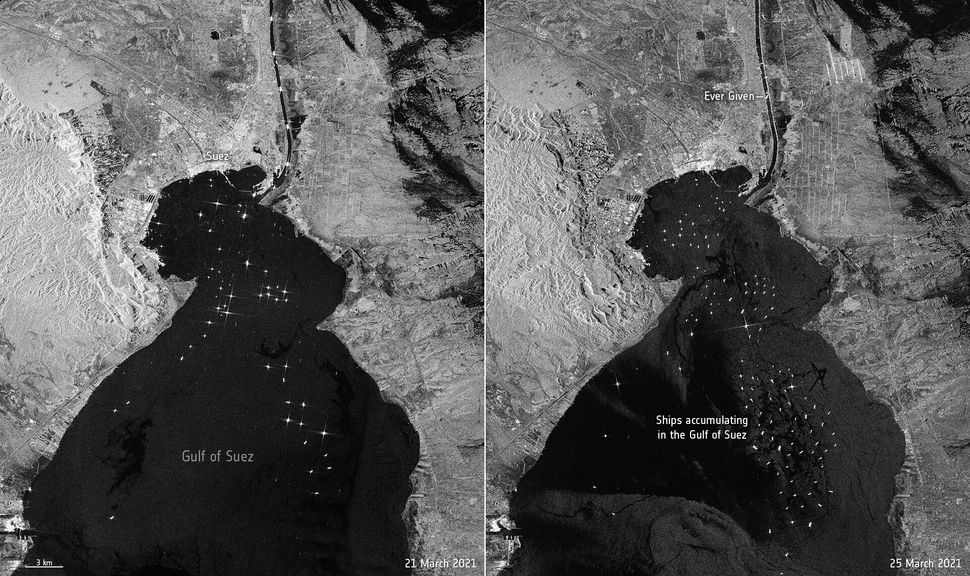 And late in Sabakh on March 29th, satellites saw rescue efforts starting to bear fruit, with both the WorldView-2 and GeoEye-1 satellites showing images of the Ever Given vessel with its surrounding tugboats.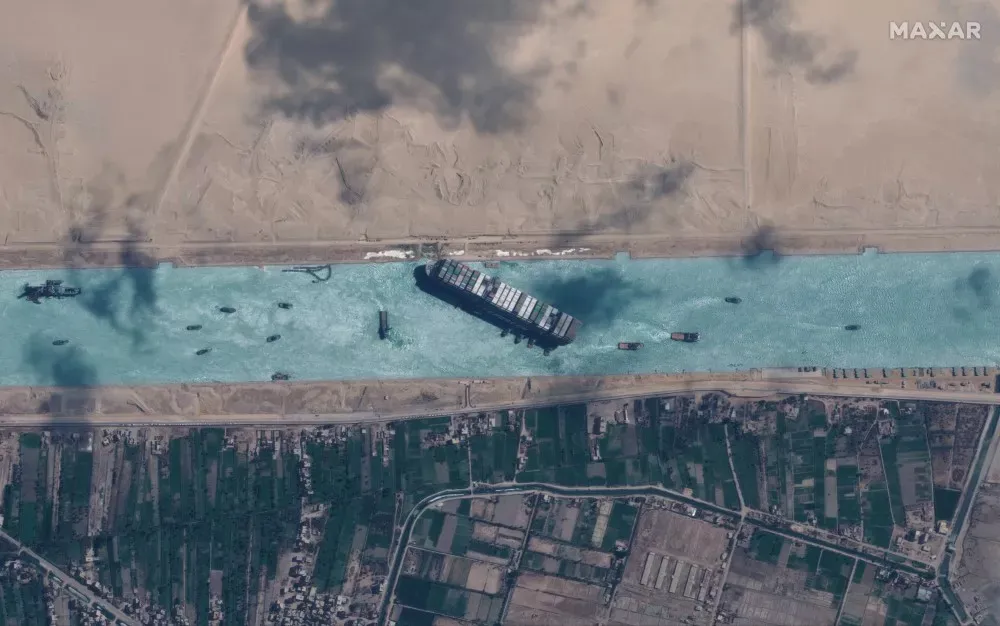 With the grace of God Almighty, there was, with those tugs that worked diligently, other help from celestial bodies overlooking the earth. The Suez Canal, like many other bodies of water, rises and falls in water with tides , and the phenomenon of tides is one of the well-known effects of the earth's relationship with celestial bodies. The other, where the tides are at their most extreme when the Earth coincides with both the sun and the moon, the two bodies that exert the strongest gravitational force on our planet.
Because water moves more easily in response to these gravitational forces, tides are the most obvious response to this attraction between these bodies. When there is a full moon (full moon), its gravitational pull adds to the sun's gravitational force, leading to the most intense high and low tides.
And on Sunday (March 28) the moon was full, and the moon was relatively close to the earth, and it was going to reach the nearest point called perihelion on Tuesday (March 30th). These factors mean that the moon - thanks to God Almighty - gave "Ever Given" a boost that was more intense Need it. The Suez Canal witnessed 46 cm higher than normal water levels.
Peter Berdowska, CEO of Boskalis, the rescue company in charge of the rescue Ivar Gefen said that the tide has helped dramatically, and was a force pushed the nature of the power of more than strength Qatrtan.
And now, the moon has become one of the heroes that helped float the stuck Everglades ship and bring it back into motion.
This article was written originally in Arabic and is translated using a 3rd party automated service. ArabiaWeather is not responsible for any grammatical errors whatsoever.