Arab weather - The Kingdom and the Levant lived in an atmosphere that can be described as deep winter during the current month of March, and the temperatures were much colder than their averages for this time of the year on most days of this month, and record temperatures were recorded at night that reached about 9 in the mountains of southern Jordan. Celsius degrees below zero, with waves of frost and freezing spread across large areas.
Arctic air casts its final peace on the Levant
It is expected, as indicated by the Arab Regional Weather Center, that the Levant, including the Kingdom, will reach a polar air mass of very cold origin, accompanied by a low air, that will continue the very cold weather and the return of precipitation in many areas, and snow is expected on the mountain peaks and that high from Wednesday until Friday, but what awaits the Kingdom and the Levant after that?
Read the details of the air depression over Jordan from here.
A radical change is expected in the air systems, starting next week, and an air rise covering the region
After studying and analyzing the outputs of the received numerical models, it became clear that the air systems in the northern hemisphere will begin to change gradually and rapidly starting next week and the beginning of April, when it is expected that the huge air rise that covered the European continent for a long time will begin to fade and begin to invade the European continent. The polar air mass is very cold, and air depressions are active and increasing in frequency in the Maghreb.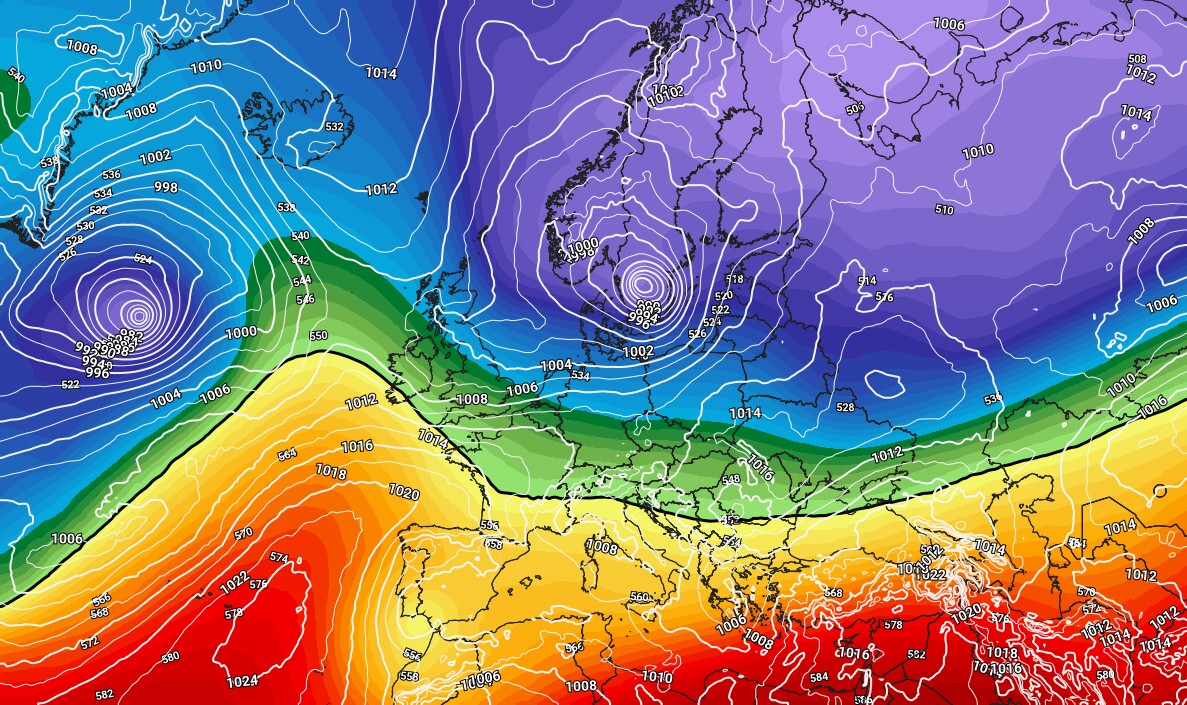 As a result of this great change in the air systems, it is expected that air heights will begin to control the Levant, including the Kingdom, where the journey to rise in temperatures will begin as of next week, and it is clear that we will feel the warmth of the atmosphere during the daylight hours after a not short period of weather. The very cold weather that affected the region for a long time and remains the greatest knowledge of God Almighty.
This article was written originally in Arabic and is translated using a 3rd party automated service. ArabiaWeather is not responsible for any grammatical errors whatsoever.