Weather of Arabia - The sight of the enlightening full moon has always had a special attraction that forces us to pay attention to it and meditate on its beauty and the greatness of God Almighty's creation, and tonight we will have the opportunity to enjoy a special view of the moon, the so-called giant strawberry moon , which adds to the beauty of the moon another attraction.
Tonight we will see the full moon in all its splendor and beauty, as the disk of the moon will be completely complete and its luminosity is 99.7%, and it will appear larger than its usual size in the so-called giant moon, and this full moon is also known to American tribes as "strawberry moon" coinciding with the strawberry harvest at this time of the year. .
How can watch the giant moon tonight?
The moon will reach its peak brightness on Tuesday (June 14) at 11:51 pm GMT, being up to 30% brighter and 17% larger than a normal full moon, but the moon will appear full to viewers from June 13 to 15.
Share with us pictures of the moon tonight through the feature " You are the observer "
What is a giant moon?
The moon is called the super moon when the moon is full moon and coincides with its presence at the closest point to the earth in its orbit around it, which is called perigee. Closer to the Earth than the other, the farthest point is called Apogee, and the full moon is at it a micromoon.
As a result, the distance between the moon and the earth varies throughout the month and year, as the distance between the moon and the earth is on average about 382,900 kilometers, and in the giant moon, the distance between the center of the moon and the center of the Earth is within 362,146 kilometers, and the pink giant moon tonight will be at a distance of 357,378 kilometers from Earth.
The size of the apparent giant moon is 12.5% ​​- 14.1% larger than the small full moon, and larger than the average size of the full moon by about 5.9%-6.9%. Due to the Moon's proximity to Earth, the giant Moon appears 30% brighter than a small full moon, and about 16% brighter than a medium full moon.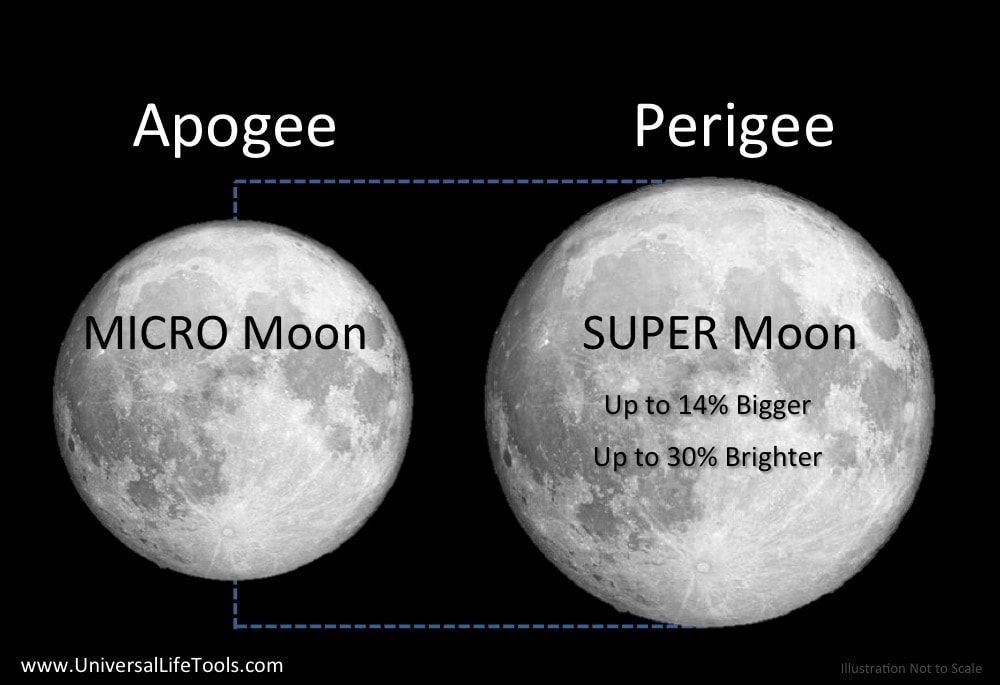 It is reported that the closest supermoon was on November 14, 2016, after the closest supermoon on January 26, 1948. The next time the supermoon approached the Earth this far is on November 25, 2034.
You may also be interested in:
How does the moon affect life on Earth?
Video | The phenomenon of the moon's perpendicularity with the Kaaba and its relationship to determining the direction of the qiblah accurately
This article was written originally in Arabic and is translated using a 3rd party automated service. ArabiaWeather is not responsible for any grammatical errors whatsoever.