Floods in the summer...how so?
At a time when many regions on Earth are suffering from desertification, drought, and high temperatures, other regions are being submerged by floods, and all of this is happening in the transitional period between summer and fall in many countries, including Turkey.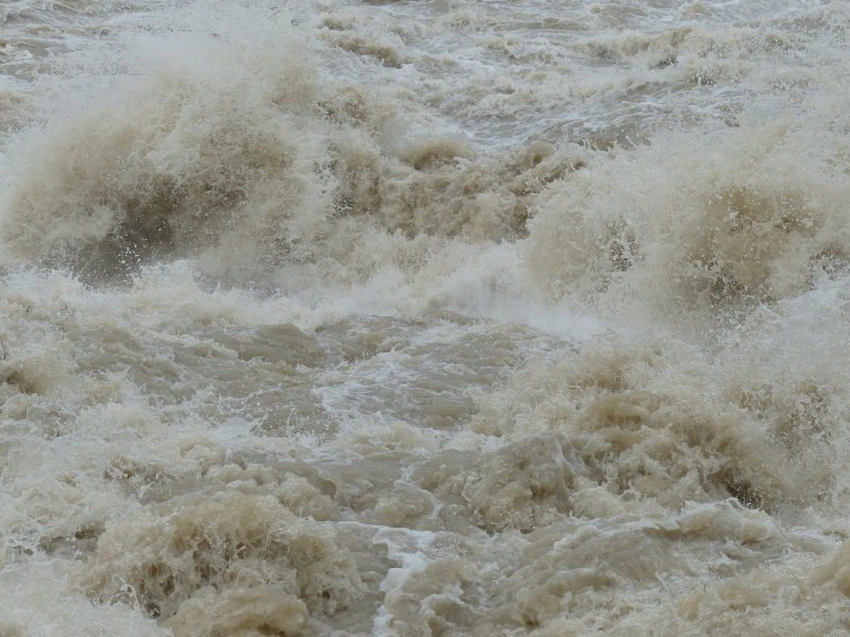 Floods in Turkey...are they a rare or normal event?
Answer: Turkey's geographical location makes it vulnerable to extreme weather conditions at times, which may result in natural disasters such as heavy rains and floods, especially in the transitional periods between seasons, such as the transitional period between summer and fall, just as happened in the city of Istanbul yesterday when it was affected by a strong state of air instability. As a result, strong thunderstorm clouds formed, causing large amounts of rain to fall.
Floods in Turkey are not considered rare events, as they occur almost annually during the transitional periods between seasons. 34 floods were recorded in Turkey between 1950 and 2022, and they claimed the lives of many people .
According to the Global Risk Index, Turkey ranks 113th among 180 countries most vulnerable to natural disasters, including floods.
What is the relationship between Turkey's geographical location and its influence on weather and natural phenomena?
Answer: Turkey is located mainly on the Anatolian Peninsula in western Asia, with a smaller part on the Balkan Peninsula in southeastern Europe .
Therefore, the changing climatic features dominate the country. This makes it more vulnerable to earthquakes and floods .
What are the areas most affected by the flood?
Answer: Istanbul is considered one of the Turkish cities most exposed to natural disasters throughout history, and evidence of this is:
On September 7-10, 2009, the Marmara floods occurred in Istanbul, which is located in northwestern Turkey, which left behind many human and economic losses .
Recently, on September 5, 2023, rainwater flooded the streets of Istanbul, drowning them and leaving behind many losses .
Floods in Turkey and loss of life
Every time floods occur, dozens of lives are lost due to the devastating consequences associated with this natural disaster.
The question remains every time
How can we avoid these losses?
Natural events are inevitable, but in some way we can mitigate their impact by taking the necessary measures to reduce their destructive impact.
Among these measures:
• Develop systematic and comprehensive plans to mitigate the effects of floods
• Identifying the areas most at risk of flooding and enacting laws restricting the construction and development process there
• Taking structural measures to help control the flow of water in major rivers.
• Establishing an early warning system for flash floods to monitor water levels in major streams to help issue warnings and evacuate areas where there is rain.
---
Sources:
Flash floods and urban flooding Turkey
Why Turkey is prone to devastating earthquakes
Information on Disaster Risk Reduction of the Member Countries
The Climate Change Lessons from a Summer of Flood Disasters
Its streets turned into rivers.. Watch the floods drown Istanbul
This article was written originally in Arabic and is translated using a 3rd party automated service. ArabiaWeather is not responsible for any grammatical errors whatsoever.